Which is Better? Trend Micro Internet Security Pro 2010 vs. F-Secure Internet Security 2010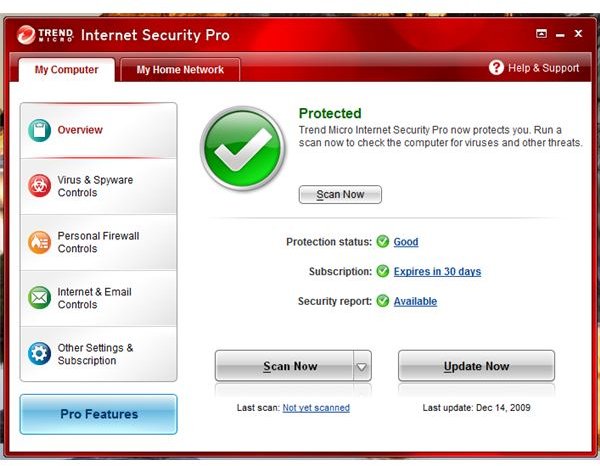 Overview
If you are planning to protect your computer using security suite by F-Secure or Trend Micro, you might want to know which one will perform better, in addition to protecting your computer in today's risk. Below is a comparison of features, options, performance and protection by F-Secure Internet Security 2010 and Trend Micro Internet Security Pro.
System Requirements and Installation – Winner: Trend Micro
F-Secure Internet Security 2010 (FSIS) and Trend Micro Internet Security Pro (TMISP) are designed and compatible to Windows 7, Vista and XP. The installation of both programs is a breeze and it will update the program after installation. However, FSIS is lacking proper notification that the program will re-initialize itself, many times after updating. Also, FSIS require a system reboot before it will start protecting the system which is not needed if you are to install TMISP. The hard-disk space used by TMISP is huge though – 329MB while FSIS will use 288MB only. You can customize the installation of FSIS to install Parental Control or leave the default installation without this feature. Also, F-Secure's installer provides an option to install the suite or the standalone antivirus only.
User Interface and Browser Add-on – Winner: Trend Micro
The UI of FSIS and TMISP are neat but TMISP's UI is much straight-forward. FSIS's UI wasted the space of unnecessary big and green check mark that is not even part of their company logo or banner. Both programs will add add-ons in Internet Explorer and Firefox browsers: Browser Helper Object and a toolbar that is supposed to block malicious websites and unsafe downloads. There is no option to not to install this add-ons.
Images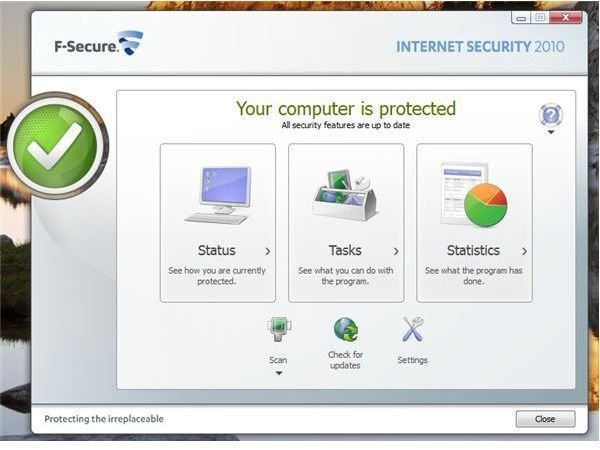 Firewall Protection – Winner: Both
FSIS and TMISP's firewall are both easy to use. You can toggle in using advanced and rule-based firewall or the basic (allow/disallow) mode. Both programs will report their firewall (also antivirus and antispyware) status to Windows Security Center and they will disable the built-in firewall in Windows to prevent conflict or unnecessary usage of resources.
Parental Control – Winner: Both
I love the available options in using F-Secure's Parental Control. You can configure to reduce or increase the number of hours that your kids or teenagers will be spending online. TMISP's Parental Control works the same as FSIS.
This post is part of the series: Internet Security Suite Comparison: Trend Micro vs. F-Secure
Find out which internet security is better: F-Secure Internet Security 2010 or Trend Micro Internet Security Pro. This article will put to test the installation, system requirements, user interface, add-ons and many types of protection that we can only find in a single tool – a security suite.