Security Add-on Comparison: Browser Helper Object in Internet Explorer 8, Ad-Aware and SpywareGuard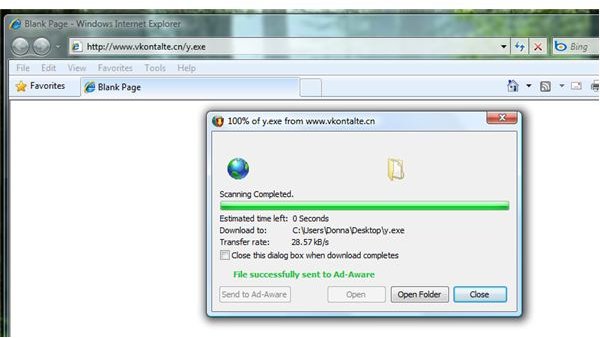 Ad-Aware's Download Guard for Internet Explorer
If you've upgraded from Ad-Aware Anniversary Edition to Ad-Aware 2010, you are aware that Lavasoft has added another real-time protection by installing a Browser Helper Object, DownloadGuardBHO.dll. This add-on will monitor your downloads using Internet Explorer v7 and v8. If a file is found malware, the "Open" button is disabled by Ad-Aware and you have the option to clean your PC by sending the unsafe file to Ad-Aware scanner.
I visited the websites that I listed in Part 2 of this article to proceed testing Ad-Aware's Download Guard. The result: The Download Guard for Internet Explorer has prevented 6 unsafe downloads while detecting 19 files as clean. The Download Guard for IE is not effective during this test because not even half of the unsafe file is blocked. The items that it blocked were removed successfully by Ad-Aware. Below are some screenshots of unsafe files that Ad-Aware Download Guard have prevented or found clean.
Images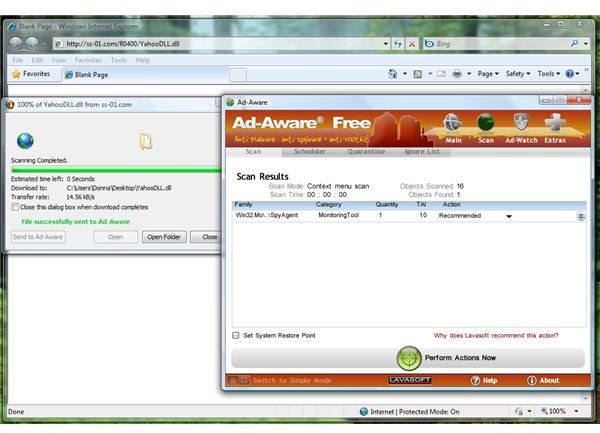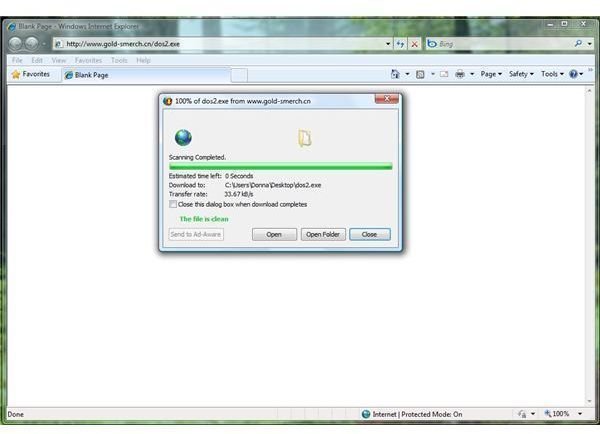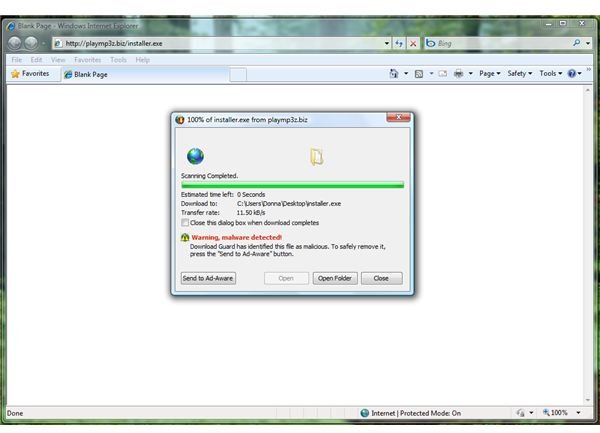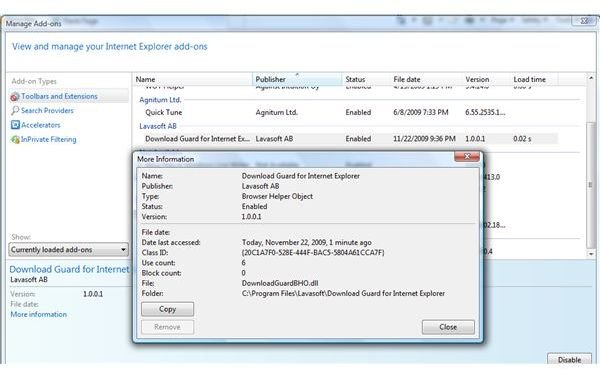 Internet Explorer's SmartScreen Filter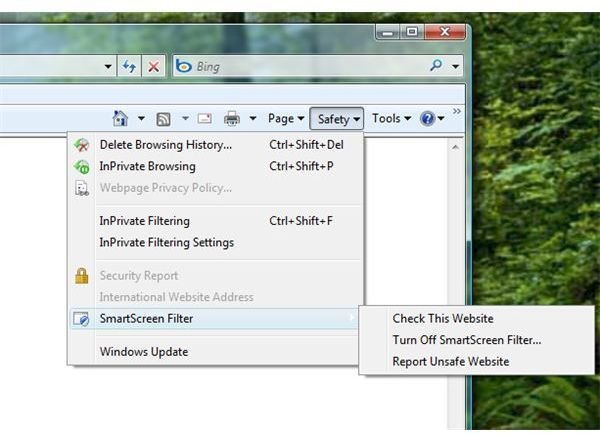 Using the same web links that I used to test Ad-Aware's Download Guard and SpywareGuard, I put to test the SmartScreen Filter in Internet Explorer v8. To result is good: 14 out of 25 unsafe file or website was prevented by SmartScreen Filter. The screenshots below will show some of these results.
Extra test: Some might wonder how Firefox's malware and fraud protection will work so I put Firefox to test too. The result: Firefox browser has blocked 5 out of 25 unsafe files only. It allowed downloading the 20 risks.
Images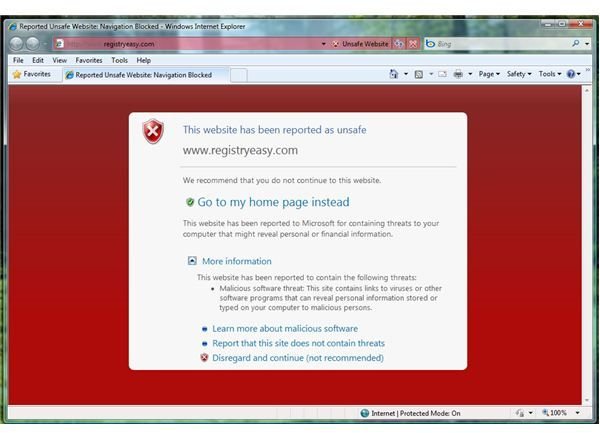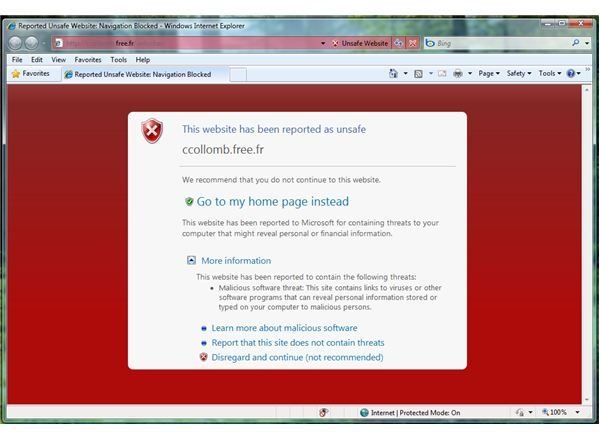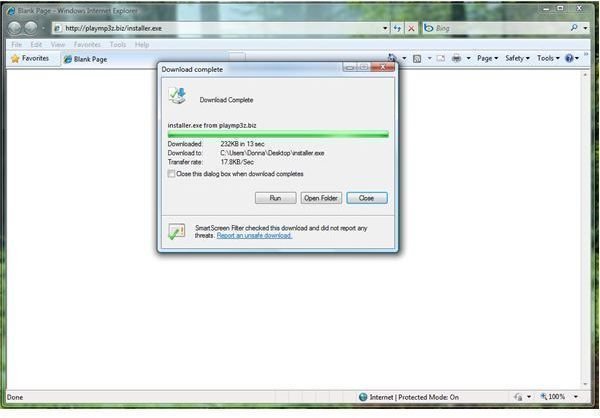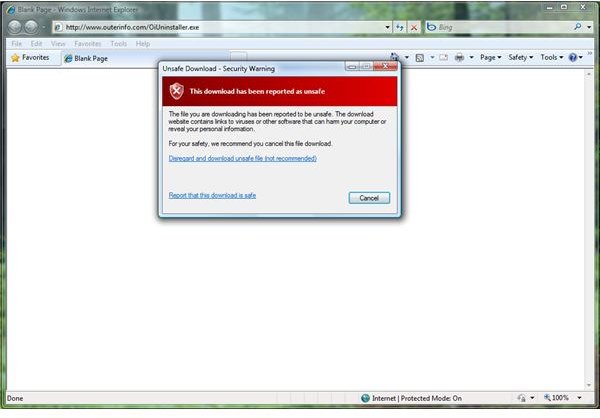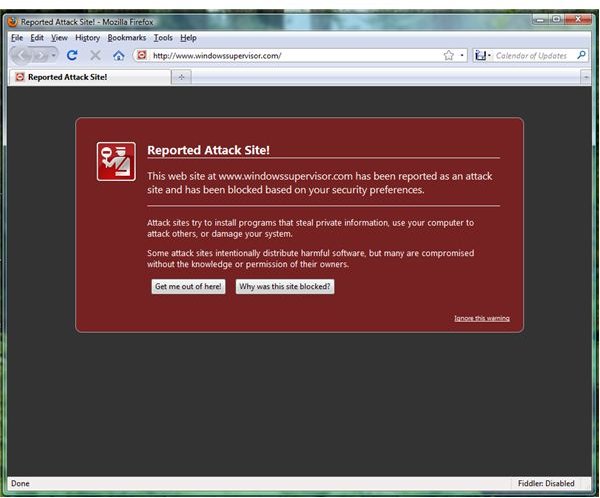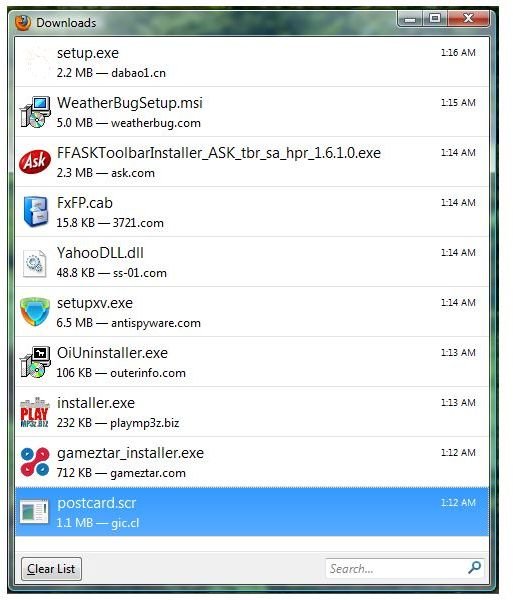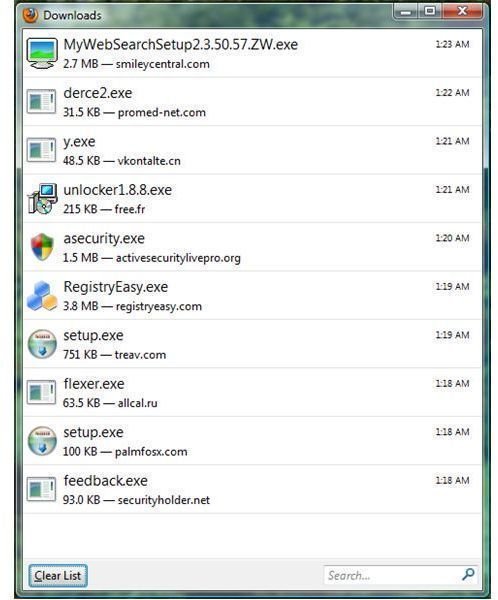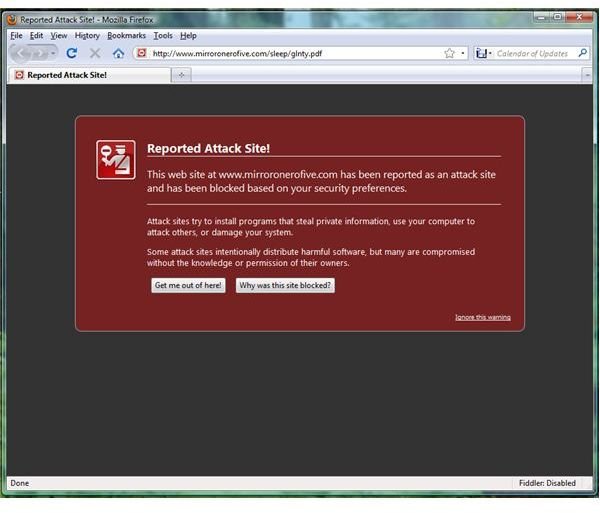 Conclusion
SmartScreen Filter in Internet Explorer v8 is the clear winner in this browser security add-on comparison for IE! Here's hoping that the vendors or developers of Ad-Aware Download Guard and SpywareGuard (also Firefox!) will spend time in adding detection to their database to help protect the end-users. These security protections in browsers are never useless but considered as extra layer of protection, especially if no single malware scanner can detect all types of threats.
If you frequent using Internet Explorer or would like to take advantage of SmartScreen Filter, upgrade to version 8 soon! It supports XP, Vista and Windows Server 2003/2008. Windows 7 customers have IE8 already!
This post is part of the series: IE8 SmartScreen Filter vs. Ad-Aware Download Guard vs. SpywareGuard
Browser Helper Object for Internet Explorer is often found in end-users machine. Some are rogue BHO while others will help protect our computer and data in downloading unsafe file or in visiting fraud website. This article will discuss and compare the IE add-ons by Microsoft, Lavasoft & Javacool.