IE Add On Browser Helper Object Comparison: Download Guard vs. SmartScreen Filter vs. SpywareGuard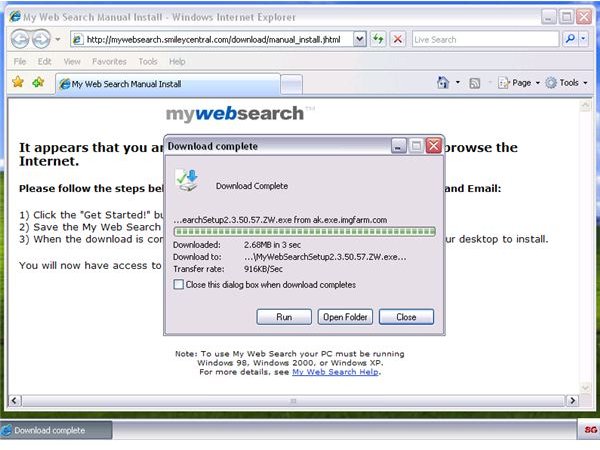 SpywareGuard's Real-time Protection
SpywareGuard v2.2 by Javacool is to prevent downloading known spyware. It will monitor your downloads that have .exe and .cab
file extensions. The download should be prevented by SpywareGuard before it will even finish downloading. A Browser Helper Object – dlprotect.dll has been added in Internet Explorer add-on manager after installing SpywareGuard. The program's icon is also added in the system tray of Windows.
To find out if SpywareGuard's effective against today's unsafe downloads; I visited the following websites that will download files and known to some malware scanner as Potentially Unwanted Program, Rogue, Spyware, Adware and Malware. Note: I did not include here the live link to prevent readers in downloading a risk.
mywebsearch.smileycentral .com, windowssupervisor. com, promed-net. com, gold-smerch .cn, vkontalte .cn, mirroronerofive. com, activesecuritylivepro .org, registryeasy. com, ccollomb.free. fr, treav. com, allcal. ru, palmfosx .com, securityholder .net, 99.242.228. 10, dabao1. cn, weatherbug. com, sp.ask. com, 3721. com, ss-01 .com, outerinfo .com, antispyware. com, playmp3z .biz, cryaboutmeasure. su, gameztar .com and gic .cl
The author of SpywareGuard notes that SpywareGuard has not been tested extensively in Vista so I installed the program in two system: Vista and Windows XP. Unfortunately, none of the download was flag or prevented by SpywareGuard's real-time protection. In the screenshots below, you will find some samples were downloaded without any alert or notice from the program (SG in system tray is SpywareGuard's icon). I'm surprised with this result because some of the files are known spyware or bundled with adware/spyware that SpywareGuard should've been prevented. While SpywareGuard is a useful tool and using little resource only, I find its protection to be lacking now. It needs database update and/or the heuristic or generic detection by this program requires a serious look again.
It'll be cool to see Javacool to change or improve the target of SpywareGuard by targeting programs that is known bundled with spyware, adware and maybe some annoying and unwanted programs that poses security vulnerability and privacy risks to end-users. An example is MyWebSearch Toolbar, Ask Toolbar by IAC that is seen bundled with many legitimate programs!
Images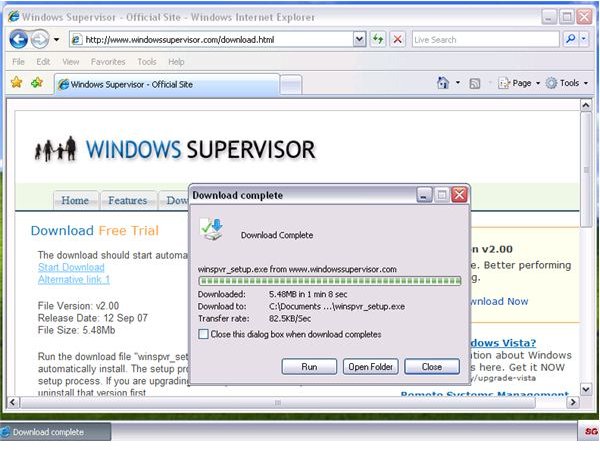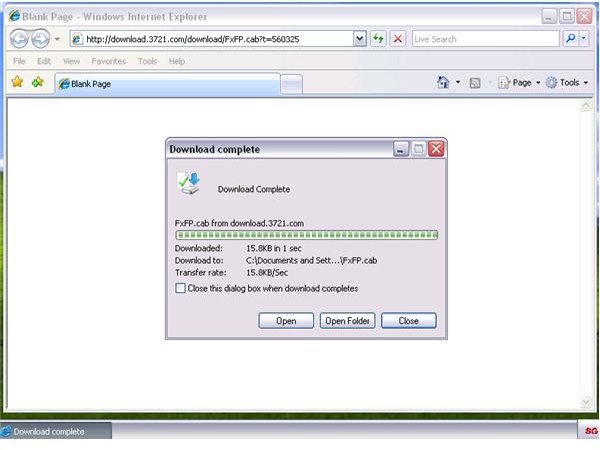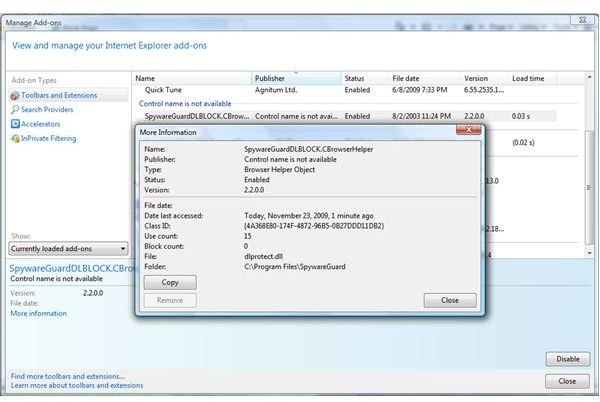 This post is part of the series: IE8 SmartScreen Filter vs. Ad-Aware Download Guard vs. SpywareGuard
Browser Helper Object for Internet Explorer is often found in end-users machine. Some are rogue BHO while others will help protect our computer and data in downloading unsafe file or in visiting fraud website. This article will discuss and compare the IE add-ons by Microsoft, Lavasoft & Javacool.