MBAM vs CounterSpy: Which Is The Best?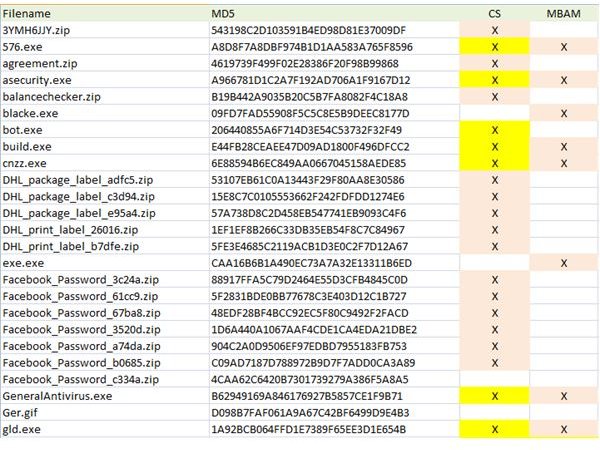 Memory usage and Scan Performance: Winner – Malwarebytes (Scan Performance)/CounterSpy (Memory Usage)
CounterSpy will use up to 3MB of memory while Malwarebytes will use only 1.1MB. During a scan, MBAM will take 50MB of memory while CS will only use 3.5MB.
A quick scan using MBAM on 120GB Hard-drive has finished scanning 92,237 objects in 4 minutes and 54 seconds with detection on my disabled Windows Automatic Updates (because I prefer to manually check for Windows Update!). CounterSpy's quick scan is done in 4 minutes in 49 seconds by scanning 37,714 objects only.
Malware Protection and Detection: Winner - CounterSpy
Real-Time Protection: Using 50 positive and unique malware samples, the real-time protection by CounterSpy perform better than Malwarebytes. CounterSpy's Active Protection has caught 18 out of 50 samples while MBAM's real-time protection only caught 1 out of 50 but not during the transfer. MBAM's real-time protection only work when I opened the folder containing the 50 samples.
On-Demand Detection: When MBAM's real-time protection failed to catch in real-time the remaining 49 malware samples, I run its on-demand scanner to test how many it can detect: MBAM is able to detect 23 samples during the on-demand scan. Using the same method, CounterSpy's on-demand scanner detected another 24 items.
Total Detections: Out of 50 malware samples, CounterSpy is able to protect and detect against 42 malware leaving 8 undetected. Malwarebytes only detected and protect against 23, leaving the system with 27 undetected malware samples.
Below is the screenshot of their scanner and the list of samples. Note that the samples was gathered this month only (from malware spam and live malware links). "X" - means detected. These 50 malware samples were used also to compare the detections ability of Ad-Aware Free and SUPERAntiSpyware Free.
Images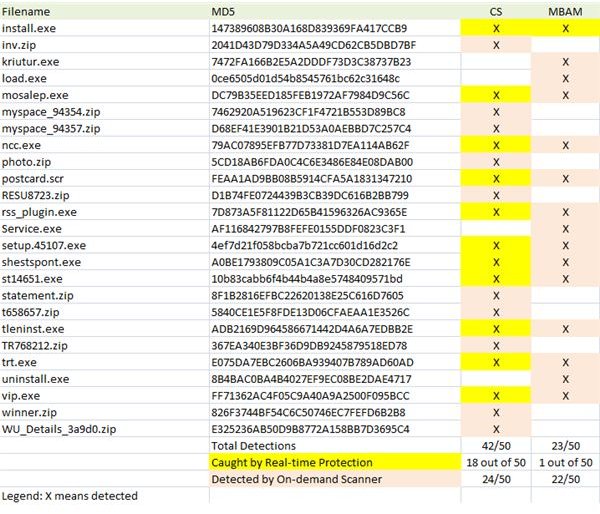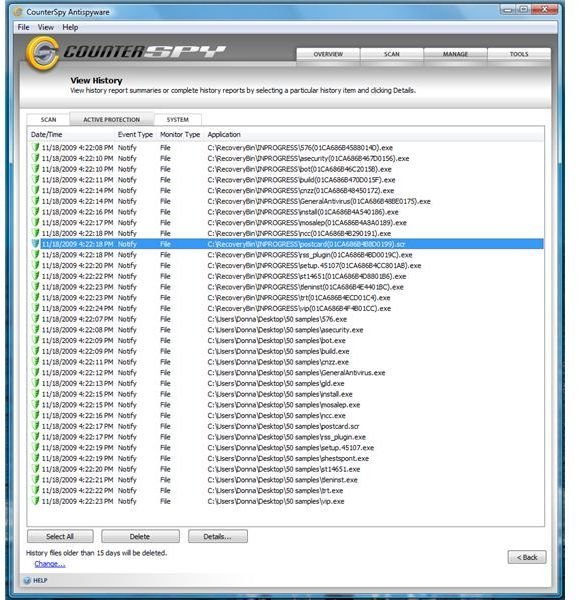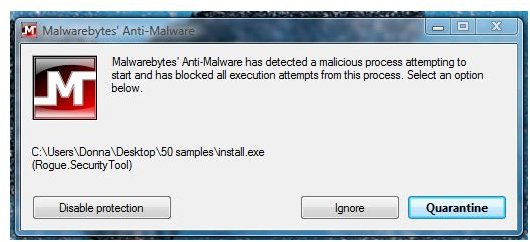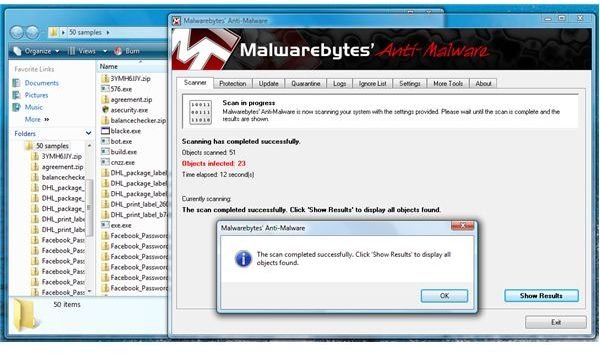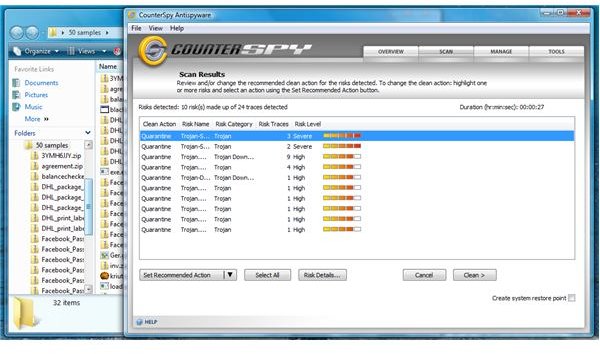 Price: Winner – Malwarebytes
Malwarebytes only cost $24.95 with lifetime license (free updates and upgrades for life on a single PC!) while CounterSpy is offering $19.95 – 1 PC with a year of subscription.
Trial edition: MBAM do not offer trial edition of its real-time protection but you can use the free edition to scan and remove malware. CounterSpy offers 15-days trial of its real-time protection. When the trial ends, the program will still work to scan for malware only but no removal.
Conclusion
CounterSpy is the clear winner when it comes to protection and detection. Malwarebytes' Anti-Malware's scan engine need to add improvement in detecting malware that has been archived by malware distributors and to detect the samples during transfer or download instead of only monitoring the system for already installed malware. Prevention is better than cure!
This post is part of the series: Malwarebytes' Anti-Malware vs. CounterSpy
Are you looking for real-time protection by anti-spyware or anti-malware to complement your anti-virus program? I put to test CounterSpy and Malwarebytes Anti-Malware's real-time protection so read this article to find out.