Avast! Home Edition Versus BitDefender Antivirus: Which is Best?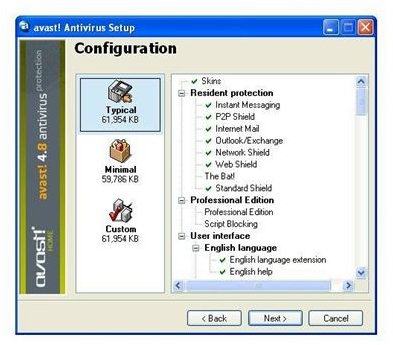 The Advantages of Avast! 4.8 Home Edition
Avast! Home Edition is free software that can be obtained at https://www.avast.com/eng/avast-free-home-antivirus-antispyware.html. This program was created to provide protection to home computers from various viruses and spyware. It uses a multi-shield platform that is able to monitor files in real-time. The program also has the ability to scan emails, peer to peer network transmission, and any other type of download. The software also provides regular virus definition updates that can be downloaded from the as virus definition updates.
Some advantages of using Avast! Home Edition are:
-It is free as the software is provided as freeware.
-Having the software installed ensures that the computer is protected in real-time. This prevents malware from executing any harmful changes to the system. Real-time detection is always better before the malware has a chance to become lodged.
-Avast provides multi-shield protection. There is a Network Shield, Peer-to-Peer and Instant Messaging Shields, and a Web Shield
-In Avast! Home Edition, the Network Shield is constantly monitoring data that is being transmitted over the network. This component can detect worms or Trojans that have become resident
-The feature of the Web Shield protects computers as users surf and browse the Internet.
-The software allows automatic updates. This ensures that the virus definitions are always up-to-date, and the user does not have to manually update these definitions.
-Using Avast! Home Edition is quite straightforward and the interface is easy for a beginner to use.
-It has a "Virus Chest". This tool has been described by the creators of Avast as a resident folder where protected files can be stored.
Images Of Avast 4.8 Home Edition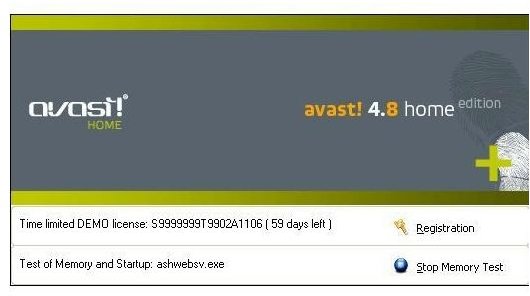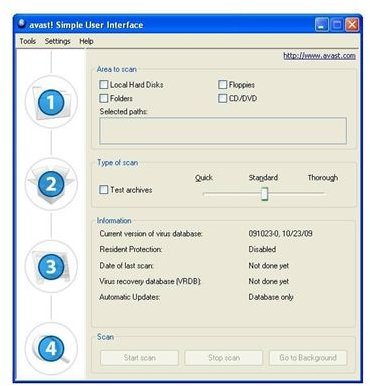 The Advantages of BitDefender Antivirus 2010
BitDefender is software that is available for a 30-day trial download at https://www.bitdefender.co.uk/solutions/antivirus.html. Like Avast!, it was also designed to defend computers from Trojans, viruses, and rootkits.
The main advantages of using BitDefender include:
- A wonderful user interface that is also simple to use. The user interface provides one click access to all of the software's components such as the Scheduler and Virus Scanner.
-It is able to detect spyware and malware quite quickly.
-In BitDefender the user is able to schedule scans either on booting or during a specific time of the day.
-It provides Live! Update, which is an clever way of always having virus definitions updated. It is also possible to not wait for an automatic update, but also update the definitions manually.
-BitDefender was also designed with a quarantine area that will quarantine files that are infected.
-This software also has built-in heuristics that can track the behaviour of files to a monitor for "virus-like" activity.
-This program has a special support for laptops that uses less system resources.
Images Of BitDefender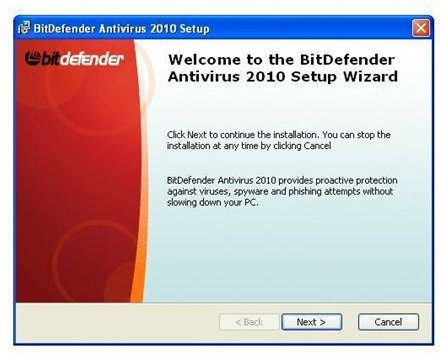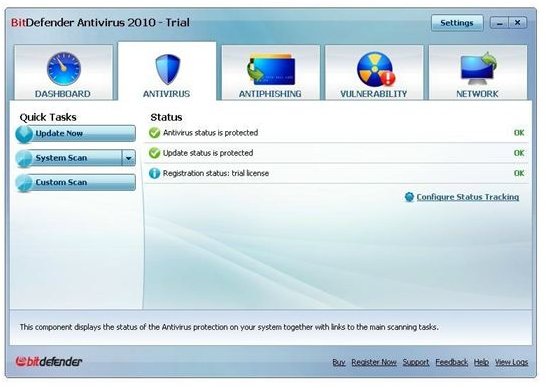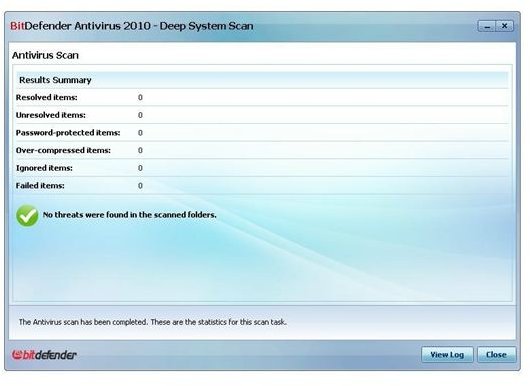 Avast Home Edition Versus BitDefender
In conclusion, both of these programs are great at securing a computer but they do have some features that make each superior over the other. Therefore, when comparing Avast Home Edition to BitDefender, it was discovered that:
-BitDefender also has an online scanner, whereas Avast! is only available as a download with the option to scan online. Both of these programs are able to protect against malware if the malware is a downloaded program, sent in instant messaging, or by visiting a Web site.
-In terms of price, BitDefender Antivirus 2010 is not free and costs $24.95 for a full license for three computers even for home use, whereas Avast! is freeware for home use and registration is required. Avast! Professional for business use can be purchased for $39.95. These programs are both available with international support.
- Both BitDefender and Avast allow real-time protection an monitoring.
-BitDefender allows both manual and automatic live updates of virus definitions.
-Avast! Home Edition mainly has heuristic capabilities in its email scanner.Therefore, in terms of heuristics, BitDefender has clearly surpassed Avast! in this area.