Which is the Best Protection for Windows? NOD32 vs. Avira Premium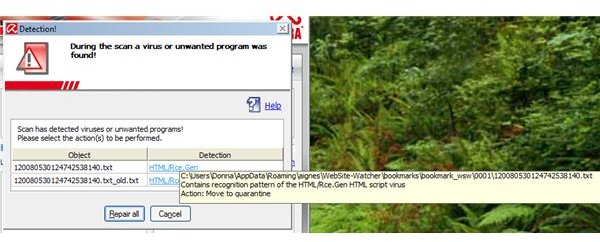 Scan Timing and False Positive – Winner: Both (Scan Timing) / NOD32 (FP)
With a a clean system drive, I allow both programs to scan a 120GB hard-disk. NOD32 finished scanning in 23 minutes while AntiVir finished in 25 minutes. AntiVir found 2
by detecting threat on Web Watcher's text file.
Web and E-mail Protection – Winner: NOD32 (E-mail) / Both (Web)
Malware spread when browsing using any type of browser. Both programs are offering web protection so you will not visit or view any malicious content. E-mail is another method by spammers and fraudsters to victimized people by infecting or stealing personal information and it's good that these programs continue to provide options to scan the messages for fraudulent e-mails or malicious scripts in email or bad attachments. The e-mail protection by NOD32 is quite good for it supports popular e-mail clients and blocks not only spam but also other malicious content in email (even PUP! – in case someone sent you unwanted application via email as attachment). NOD32 will also scan SSL traffic and let you add trusted and untrusted certificates.
Real-time Protection and Detection – Winner: AntiVir
As I mentioned in earlier section of this article, NOD32 and AntiVir will offer web protection so I visited some bad sites (malicious and rogue sites) and I find AntiVir's web guard caught more bad and malicious sites than NOD32. However, both web protections is lacking in blocking many known rogue distributors website.
I also put the two programs to test by running on-demand scan of 100 malware samples (the same samples I used in comparing MBAM and A-squared last week). AntiVir detected 96 out of 100 while NOD32 found 93 only. The images below the screenshots of the detections by the two programs. Please note that X means "Detected". Each sample have unique MD5. Also, please note that NOD32 has detected 93 samples but the image is showing 92 only for unknown reason (a bug?)
Images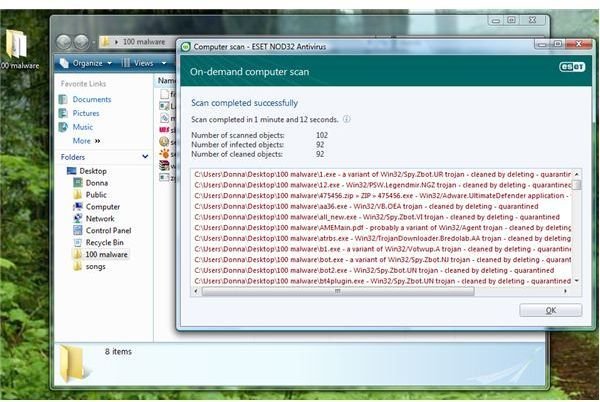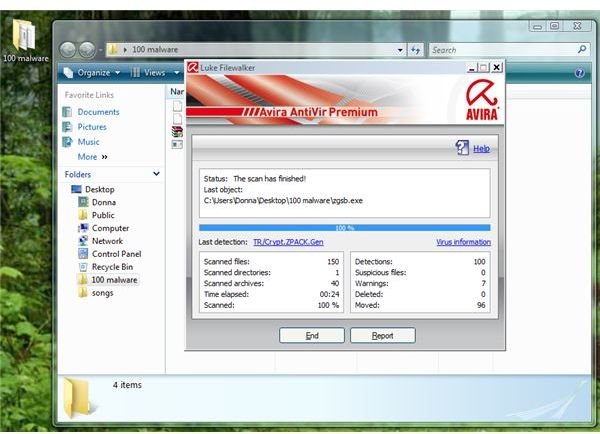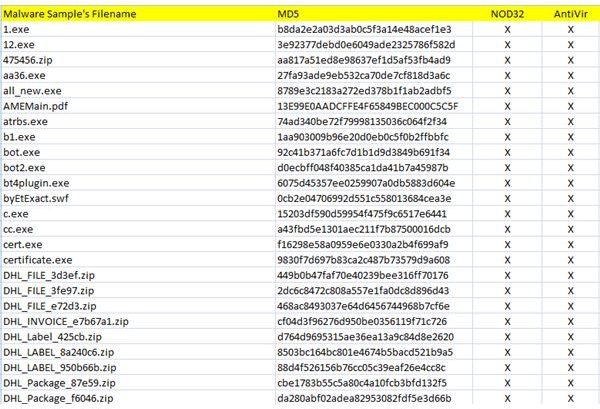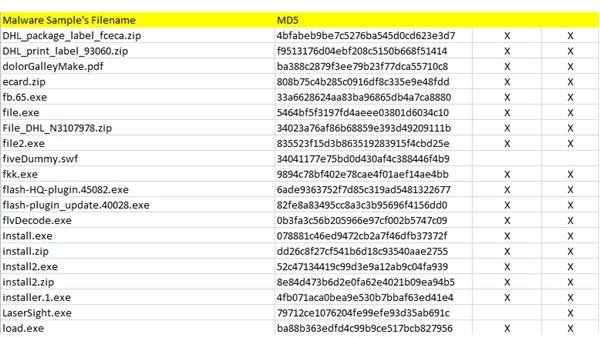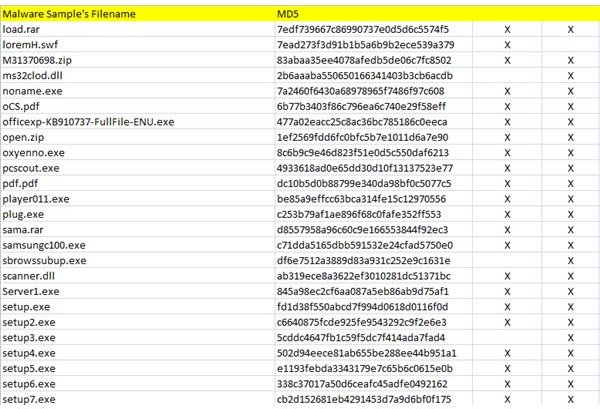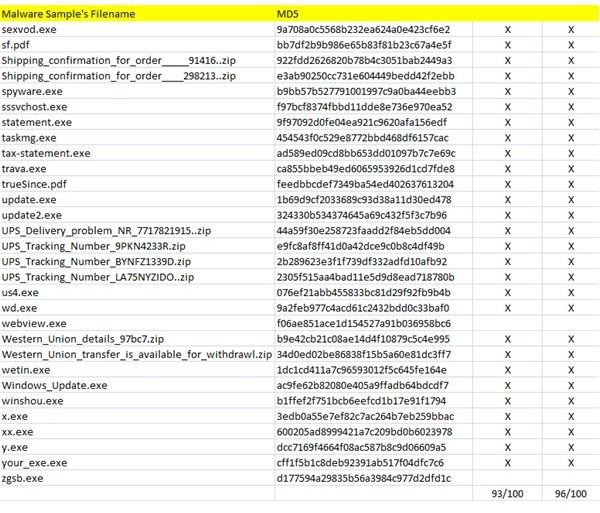 Malware Cleaning – Winner: AntiVir
Both programs have cleaned successfully by deleting or moving to quarantine the 96 and 93 malware samples that they detected during the on-demand scan test. However, NOD32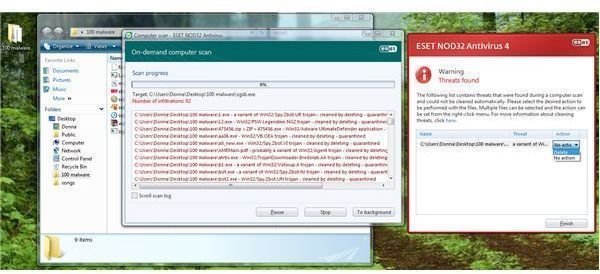 for 1 of the 93 threat.
Pricing – Winner: AntiVir
Eset NOD32 costs $39.99 while AntiVir only cost $26.95 which is an obviously cheaper! (Note: $6.50 of the $26.95 is donated by Avira to Auerbach Foundation). A 30-days trial is available for both programs. However, AntiVir will often show the trial notice before each scan task.
The Bottom Line
The fast performance by both programs is impressive but if you want better detection and protection, AntiVir Avira Premium is the way to go!
This post is part of the series: Which is the Best Protection for Windows? NOD32 vs. Avira Premium
Interested in purchasing anti-malware solution? I put to test the popular commercial edition of ESET and Avira – NOD32 Anti-virus and Avira AntiVir Premium to help you decide which to consider.