NOD32 Vs. AntiVir Premium: Which Antivirus is Better?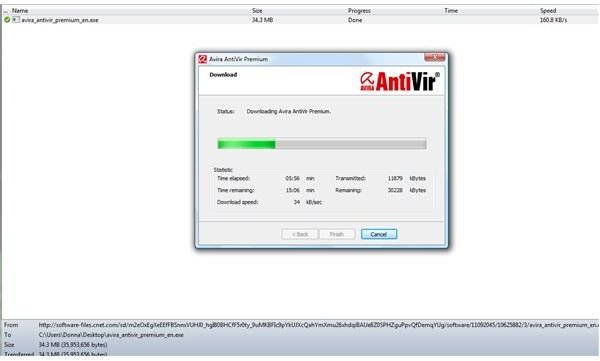 Overview
NOD32 and AntiVir are two of the most popular anti-virus in the market. Both programs have gained a lot of positive Advanced rating from independent anti-virus testing labs. Let's see if their performance and features is what you need.
System Requirements and Installation – Winner: NOD32
Both programs will support the new operating system by Microsoft – Windows 7 and earlier editions: Vista, XP and Windows 2000. The installer of AntiVir is using a bootstrapper which means, you will experience the slow download of the AntiVir setup files. That's what I experienced when I tried downloading AntiVir Premium's using Avira server vs. the server of CNET's download.com.
During installation AntiVir's trial edition requires e-mail address while NOD32 don't. Both programs will let you customize the installation or use the recommended settings. A reboot is not required after installing any of these programs so you can configure or start using its protection.
User Interface and First Use – Winner: NOD32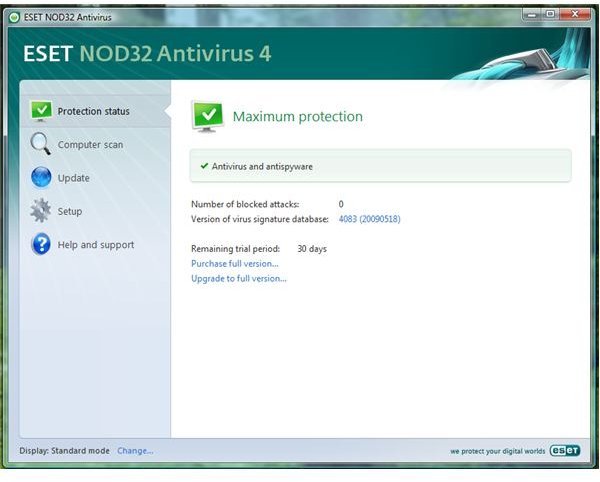 The UI of AntiVir is simple and neat but NOD32's standard UI is much neater and not going to scare even beginners. For first time users of NOD32, you don't need to worry whether the program is up-to-date because it'll quickly connect to Eset servers and run a start-up scan. AntiVir on the hand will not connect soon but will wait in 2 hours (this is the default scheduled update) before the product will try to update itself. A quick scan is optional during installation of AntiVir.
Memory Usage and Update – Winner: NOD32
AntiVir's processes (avgnt.exe, avguard.exe, avmailc.exe and avwebgrd.exe) will use 61MB of memory. The two processes by NOD32 (egui.exe and ekrn.exe) will use 54MB of memory. During a scan, NOD32 run using 40MB of memory and 54MB for AntiVir's avscan.exe.
One of the reports I often read in discussion forums are the update server of Avira is slow and I have seen this too. Eset's update servers are fast. Both programs are offering frequent daily updates to provide end-users fast protection. Note only that Eset do not have manual download of its detection signatures that Avira is offering to its free and paid customers.
Scan Option and Scheduler – Winner: AntiVir (Scan Option) / Both (Scheduler)
Both programs have several type of scanning – quick/smart, full, custom and right-click scan but AntiVir's scan profile is easier to manage than NOD32. Both programs let you manage or create any type of task using its scheduler. I like the right-click scan menu of NOD32: Scan, clean, submit files and quarantine.
This post is part of the series: Which is the Best Protection for Windows? NOD32 vs. Avira Premium
Interested in purchasing anti-malware solution? I put to test the popular commercial edition of ESET and Avira – NOD32 Anti-virus and Avira AntiVir Premium to help you decide which to consider.