The Best Free Adware Removal Tools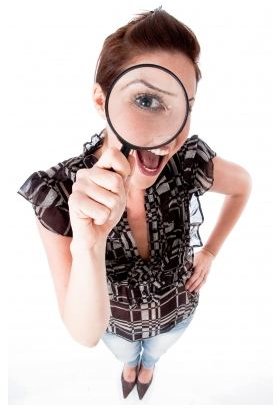 What is Adware ?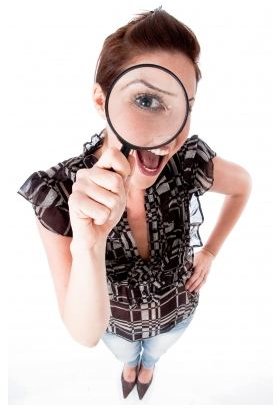 Adware displays pop-up ads on a user's PC when up on the Internet. An icon or window may appear suddenly that will pursued users to check out an ad. (Hint: Someone is searching for you–see the image.) If an ad is clicked-on, adware will be installed on to the PC. When that happens, it will begin to gather information about a user. At that time, adware takes control over the user's Web experience. All that a user can do about it at that time is, to close the Internet session and hope no personal information had been shared.
Advice: To permanently get rid of and have control of adware, users should install a good removal program. (The next section covers it.) This is the best advice I can give for users to avoid people finding you online.
Adware Removal Programs: Comparison of Tools
Ad Aware
Ad Aware by Lavasoft is one of the first applications that were able to detect both adware and spyware. The software's reputation is truly justified. The software loads fast on the boot cycle, and takes very little time for an entire system scan. In most cases, the Quick Scan does not take more than ten minutes. Moreover, the results were accurate and no flaws were found in the scan. The Ad Aware application performs better when used alone. Ad Aware when integrated with an antivirus and antimalware program does not perform that well. The free version does not contain all features like rootkit detection, heuristic scan, and real-time registry protection. Moreover, the free version is not allowed to scan networked drives and neither provides a scheduler. The user interface of the application is no doubt very user friendly.
Spyware Sweeper
Spyware Sweeper by Webroot is a software that gets an upgrade for Windows Vista compatibility. The interface is easy to understand and use. The home section takes users to important applications like start a scan, shield status, and update definitions. The Quarantine section allows to restore all components that were accidentally removed after a system scan. The Sweep section allows a flexible scheduler. Moreover, there is a real-time scanner, browser, and ActiveX shields. The software poses threats to several applications like Windows Messenger Service, keyloggers, rogue rootkits, and annoying start-up items. When using this software to remove spyware and adware, it is recommended to remove all third-party antivirus applications to avoid conflicts.
Spyware Doctor
Spyware Doctor by PC Tools has a free version that is not fully functional. Unfortunately, one only realizes this once the application is downloaded, installed, and used. During the trial scan, Spyware Doctor found many threats that were not found by other applications. However, it was impossible to know why those threats were detected. By clicking on the threat, the browser was directed to the threat page of PCTools website. Also remember, when trying to remove the application, the uninstall process is not easy or clean. The application does leave behind its traces in the system registry and directory.
SuperAntiSpyware
SuperAntiSpyware is the next generation application that posses a multi dimensional scanning and process interrogation that detects spyware and removes it. The application can track over 1,000,000 threats that include Zlob, WinFixer, Vundo, VirusHeat, etc. moreover, the application can also repair broken Internet connections, registry editing, desktops, and task manager. The software allows scanning of removable drives, registry, hard drives, memory, folders, etc. to detect and remove adware, malware, spyware, dialers, hijackers, keyloggers, and Trojans.
The Avira Antivir by Avira is a free application that is comprehensive, yet easy to use. The application is designed to offer protection to home users only and offers malware recognition, backdoor programs, Trojans, automatic updates, adware, worms, etc. The software allows for real-time monitoring. Moreover, the installation is easy and hardly takes couple of minutes. The application uses an advanced heuristic system, scheduler, forum, phone support, rootkit detection, great scan performance, etc.
Malwarebytes Anti-Malware
Malwarebytes Anti-Malware is a high performance malware removal tool that removes almost all advanced malware and spyware. The tool is one of the most effective and speediest scanner and remover of unneeded threats. The complete scan takes about 8 minutes to finish. The features include, schedule updates, scheduled scans, real-time malware protection, etc. The applications also support multiple drive scanning. This also includes networked drives, scan-on-demand for certain files, FileAssain option, with a simple and easy user-interface.
Image credit: Searching
References Section
What is Adware (Other Than Annoying)?: https://www.spamlaws.com/what-is-adware.html
7 Best Free Adware Removal Programs: https://1skyliner.com/2010/11/7-best-free-adware-removal-programs/
8 Tools To Remove Adware From Your Computer: https://theheatweb.com/8-tools-remove-adware-computer/