Which is the Best Free AntiVirus? AntiVir Vs Microsoft Security Essentials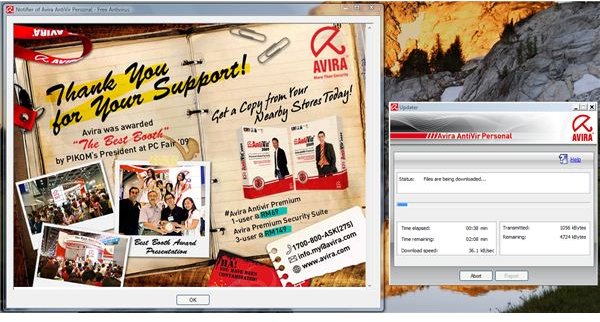 Support, Definition and Program Updates: Winner – AntiVir PE
Both programs will offer definitions and program updates using its built-in updater. Both has the option to notify you when a program update is available automatically download and install when a new program update is available or do not download program updates.
AntiVir's program updater is better than MSE because with MSE, you will not receive definitions update at all if you choose to not to download updates for any products by Microsoft using Automatic Updates (AU). This means, you are not getting the pushed definitions update for MSE, if you have AU as disabled! AntiVir on the other hand will continue to download the definition updates even if you have the program update disabled. It's recommended to configure AU to notify you when new updates is available so you can decide which to install and will not lose the notification on new definitions. The only issue that you will find in updating AntiVir using its built-in updater is it will often show its
Avira called this as "AntiVir Notifiers" which their end-users have uploaded or shared.
Manual definitions update is offered by the vendors at their website: Microsoft Protection Center and Avira's Support Page. AntiVir and MSE are offering free support via community forums: AntiVir PE Support Forums and MSE Forums at Microsoft Answers.
There is no need to manually uninstall both programs when upgrading. The new version or build will automatically upgrade their files to the newest available program.
Malware Detection: Winner – AntiVir PE
I put the two programs to test by downloading 50 malware samples (worm, Trojan, rogue, pdf and flash exploits and many others). Without changing the programs scanner settings, AntiVir detected 46 out of 50 while MSE detected 41 only. AntiVir failed to detect one sample that MSE is able to detect while MSE failed to detect 6 samples that AntiVir easily identified as malware. Below is list of malware sample's filename and which of them able to detect. Note: x means "detected".
The real-time detection by AntiVir and MSE works great. Transferring malware samples to the system drive triggered security alert from both programs.
Images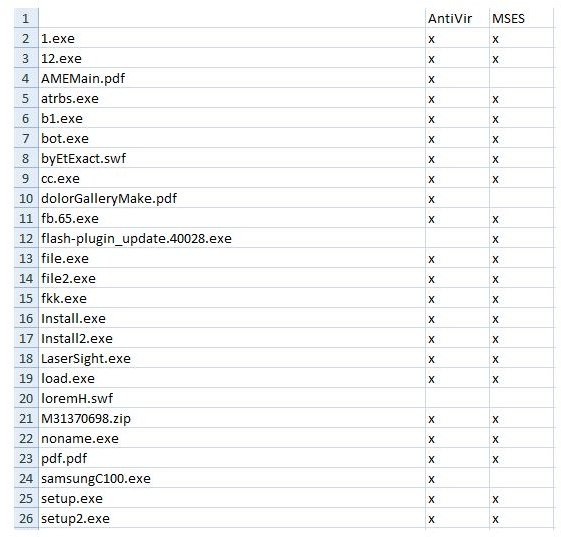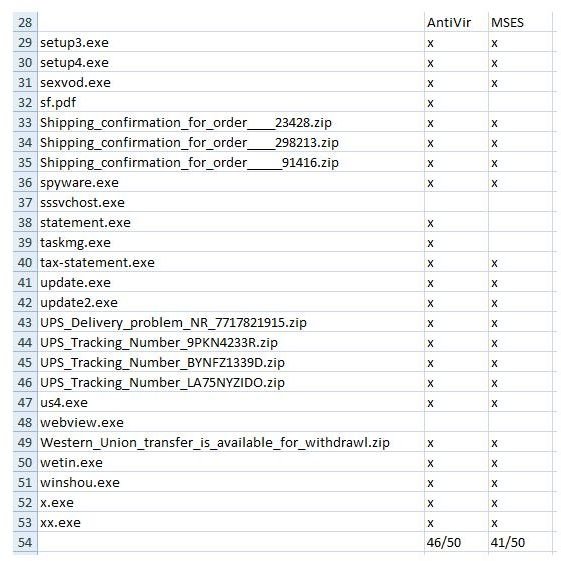 Conclusion
Quite obvious that both programs are offering the best possible detections but overall AntiVir is unbeatable!
This post is part of the series: Which is the Best Free AntiVirus? AntiVir Vs Microsoft Security Essentials
Which is the Best Free AntiVirus? AntiVir Vs Microsoft Security Essentials. Read this comparison of AntiVir vs Microsoft Security Essentials. Find out which performs better.