Which is the Best Virtual Software: VirtualBox, Virtual PC 2007 or VMware?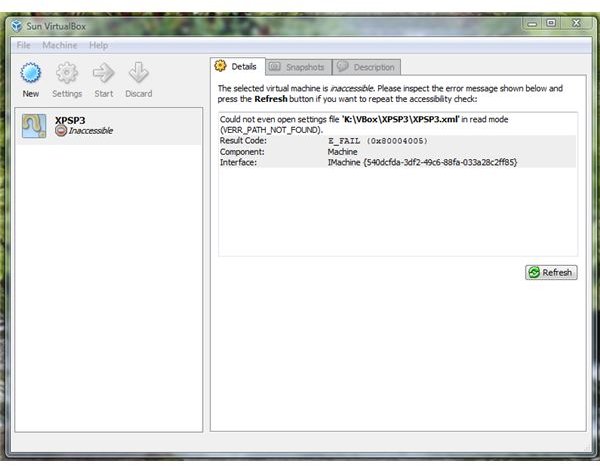 Features - Part 2
Below are other useful features in using VirtualBox, Virtual PC 2007 and VMware Workstation:
Recording and Playback: You can capture the activity of virtual machine and playback when you're done. This feature is available only in VMware.
USB support: Most of us have access to USB drives so we want the virtual software to have support for USB devices. VMware and VirtualBox are offering this feature while Virtual PC does not.
Extra features: All of the three programs are offering virtual machine additions to add more functionality. However, VirtualBox and Virtual PC do not automatically install VM additions while VMware will install it for you.
Moving virtual machine: When you decide to move your virtual machines, VMware will detect and prompt if you copied or removed the opened virtual machine. Virtual PC on the other hand will not be able to detect it, once you removed it and will delete it from the list of Virtual machines. You will need to add it again as existing virtual machine in Virtual PC window but double-clicking the .vmc file will run the guest system without issue. VirtualBox disappointed me on this area. The .vdi file is not associated with the program so executing it will not open VirtualBox. Navigating to open the .vdi file will only open VirtualBox console and will display the error below:
Installing OS on VirtualBox, Virtual PC 2007 and VMware
I received a report from my fellow Bright Hub writer, Mike that VMware failed to prompt to create a new user account when installing XP. So I tried to reproduce it for this article.
When I installed Windows XP in Virtual PC and VirtualBox, the programs will not skip an important step: To create a user account in XP. VMware somehow skips this step by automatically setting up only the default administrator user account. Not cool if you are a security-conscious person who rather starts using the default admin account in XP when you have to. The work-around is to create another user account with admin or standard user privileges. This incident does not occur though when installing Vista, Ubuntu (Hardy Heron and Jaunty Jackalope) or Windows 7 in VMware.
Updating VMware, VirtualBox and Virtual PC 2007
VMware and VirtualBox can check for program updates and will show a dialogue box if you want to download the new version. Installing the new version will remove the existing one.
Microsoft offers program fixes or update for Virtual PC 2007 via Microsoft Update. You do not need to remove existing version.
Price and Support
VirtualBox and Virtual PC are free of charge while VMware cost $189. Support forums is available for all products by going to the vendor's website.
Conclusion
I'm quite happy to have VMware, Virtual PC and VMware but I highly recommend getting VMware if you always run software in virtual mode and wish to use high-end virtual software with useful and unique features.
This post is part of the series: VMware Vs VirtualBox Vs Virtual PC 2007
Running virtual software is not anymore done by testers only but many people are taking advantage of running virtual machine on their PCs for security and privacy. Check the comparison of Virtual PC, VirtualBox and VMware.