Security - How to Use Facebook Securely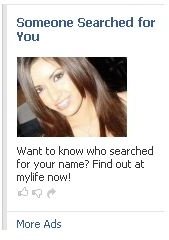 Security Basics
With millions of people using Facebook, it's important that you properly secure your account and follow some security basics. This article will give you some tips for keeping yourself safe. Keep in mind that several of these tips can definitely apply to more than just your Facebook account.
Use a strong password – Always use a strong password! Your password should consist of letters, numbers and symbols or uppercase characters. I'd recommend eight or more characters to be pretty safe. Avoid using names or other easy to guess words.

Avoid clicking on Facebook Phishing emails – emails that say they are from Facebook but really aren't. Be especially wary of Facebook messages requesting information from you such as your account or password. It's best to just delete these messages and log directly into your account as opposed to clicking on a link in your email and logging in that way.

Keep on the lookout for SPAM coming from you or a friend – this may indicate your account (or your friends') was compromised. Attempt to reset your password – if you are unable to or you find your email address has changed, you should contact the Facebook security team located at https://www.facebook.com/security.

Some ads on Facebook will try to trick you into clicking them – see below for an example – it's stating that someone did a search for me – you may want to click on it out of curiosity, but you should resist the urge from doing so unless you really do want to learn more. Most likely it's going to lead you to a personals or dating site.

Avoid posting sensitive information such as address or phone numbers or other information you don't want to share with the world – although there are privacy settings in place that can hide these from most people, you have to assume at some point that information may be leaked – whether it be a friend copying the data and posting it, your account being hacked or a Facebook security breach….
Additional security information can be found on Facebook's site: https://www.facebook.com/security