Finding Your Computer's WPA Key or WPA2 Key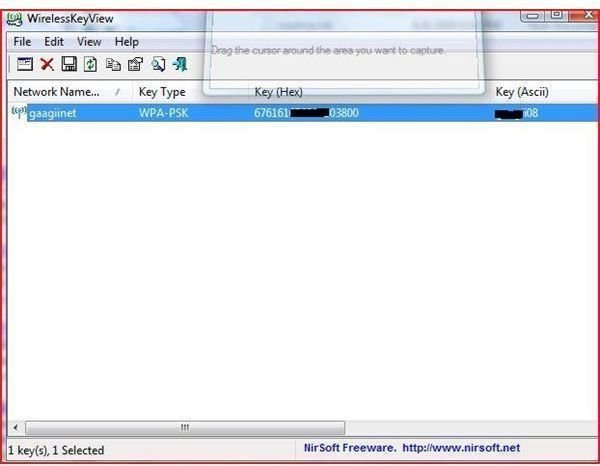 What is WPA?
In order to protect your network and to keep people from using your wireless network, you should protect your wireless network by encrypting and securing your network. Wi-Fi Protected Access also known as WPA or WPA2 is a security protocol used on your wireless network. The origin of WPA / WPA2 came from the Wi-Fi Alliance. This protocol allows wireless users to secure their network. With WPA and WPA2 security being stronger than WEP, this option should be used to protect your wireless network.
If you have ever disconnected from your wireless network and failed to 'remember' the key on the computer, there are several options for recovering the key.
How to find your computer's WPA key
WirelessKeyView is available for free on the internet. You can download this program to use on your computer or any computer connected to your wireless network. This tiny 50 kb download can run from your thumbdrive or flashdrive. By double clicking on the WirelessKeyView executable, you can launch the program. Within seconds of being launched, the ASCII will review your WPA password.
Using WirelessKeyView
Resetting Information in the Router or Wireless Access Point
You can also gain access to the wireless router or device by typing https://192.168.0.1 or https://192168.1.1 (This number may be different, check with the manufacturer's documentation) into a browser. Enter your username and password and navigate to the wireless section of the router and click on Wireless Security.
If you have forgotten the username and password, you can reset the router by pushing and holding the reset button on the back of the router. Connect to the router with a patch cable and gain access to the router by typing in the above ip addresses and put the default password into the security prompt.
Wireless Security and Survey Tools
The purpose of using a WPA key is for security. This security prevents unauthorized access to your network. This protects your files and prevents someone from stealing your bandwidth. Survey tools such as Vistumbler, inSSIDER, NetSurveyor or Netstumbler can be used to see what type of protection you have, use GPS or Google maps and see the distance your wireless range covers.
WLAN Watcher (This software must be ran as an administrator in Vista and Windows 7) also keeps your network secure. After finding your WPA key and ensuring your network is secure, you can download WLAN Watcher, scan your network and mark all known computers. If any other computer appears, your network has been compromised and you should immediately change your WPA password.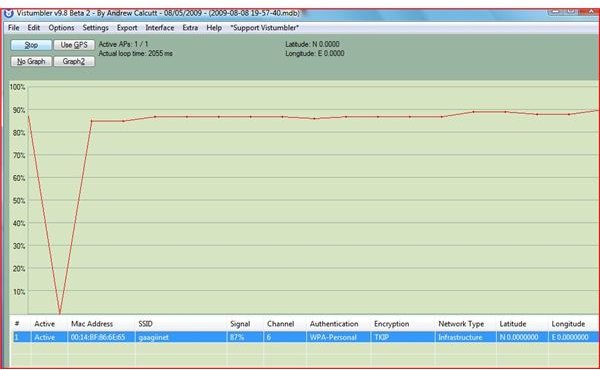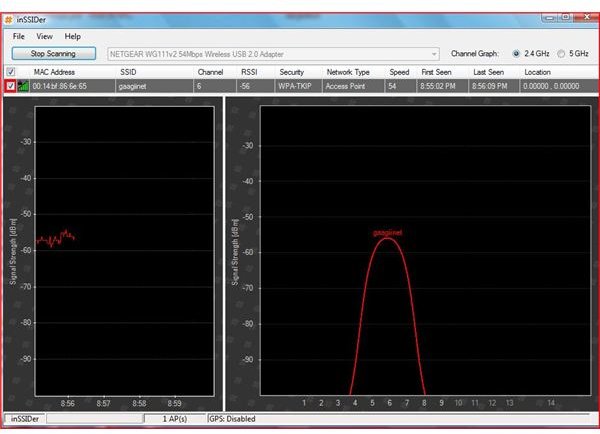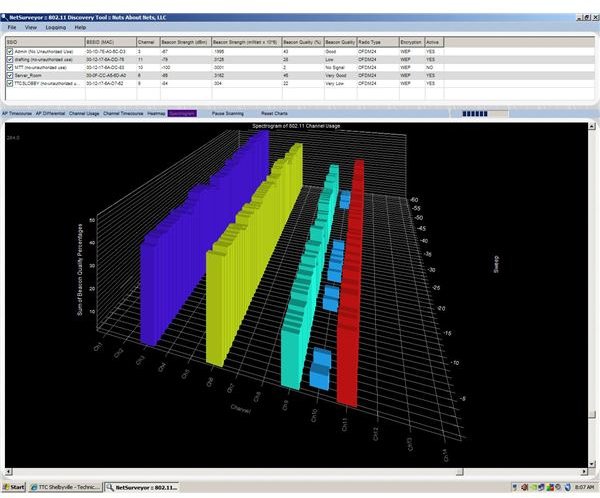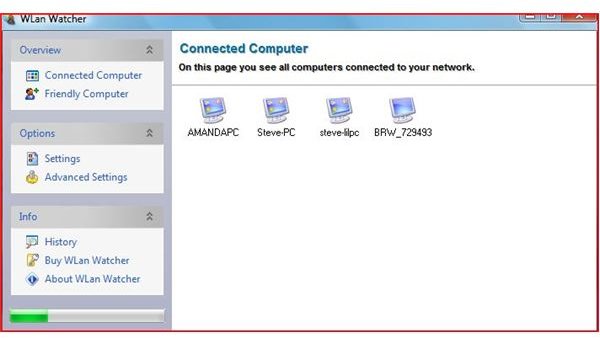 Ekahau Heat Mapper
Ekahau Heat Mapper allows you to draw your home or business and walk around and survey your network. The colors change as the signal gets stronger or weaker. This shows the importance of recovering your WPA key and making sure your wireless network is protected. Weighing in at 50mb, this utility is an important utility to have for any home or business user.
Ekahau Mapper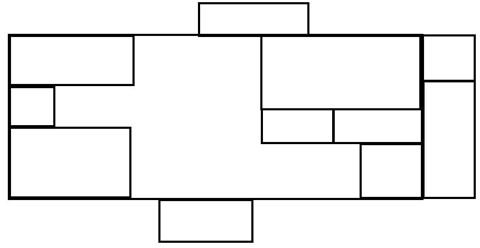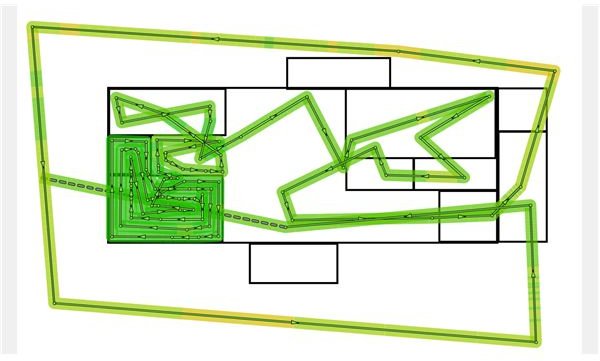 Summary
Ultimately recovering your WPA key is easy with WirelessKeyView or quickly resetting your router. The importance of keeping your network secure cannot be over emphasised. To further protect your network, you can use MAC address filtering. Keep your key (or passphrase) secret.