Top 4 Best Free Web Filtering Software of 2009 (Archived)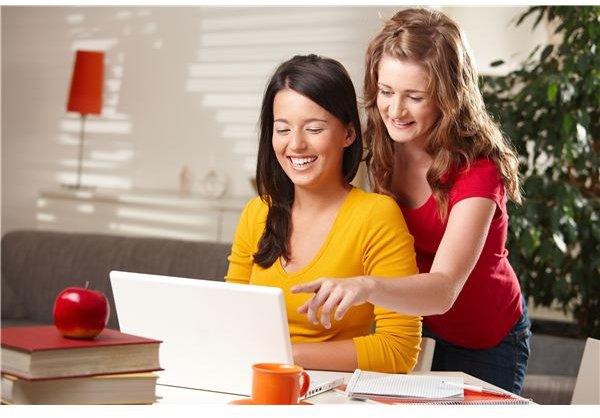 Editor's Note: This article was originally published in 2009 and represents the author's opinion at that time. It has since then been placed in our archive and left up for those that find this information helpful.
The Use of Web Filtering Software
Web filter software is used to restrict and permit access to certain Web sites, as well as to monitor online browsing habits and
activities. In addition, it deters from sending or receiving inappropriate content over the Internet and enables the safe and productive use of surfing the Web.
An important use of Web filter software is as a tool for parental control measure…
to protect children from online predators

to block children from accessing certain Web sites

to monitor children's computer browsing activities
Simply said, Web filtering software is content-control software for providing safety for children on the Internet. Capable of controlling what content is permitted to a reader. It has the benefits of allowing parents to restrict sites from being viewed by children as well as set the amount of time that they may spend accessing the Internet too.
"Although nothing can take the place of well-informed parents who take an active part in their children's online activities, internet filter software adds a strong, additional layer of defense, giving parents an added measure of control and peace of mind." [1]
Best Free Internet Web Filtering Software
The top 5 free Internet filtering software are…
Detects and blocks forbidden territory block traffic from all applications that contain inappropriate words or material by shutting down the browser.
Has a good parental-control filter with user-defined options.
Benefits: It will monitor all Internet connections for obscene or indecent content and images, as well as Web sites that lead to gambling, drugs, and other similar propaganda.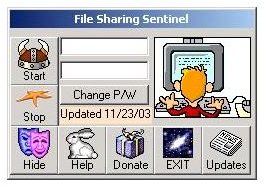 OS Requirements: Windows 2000/XP/NT
Designed to block file sharing software.
Intended to prevent P2P software (e.g., Kazaa, Morpheus, Bearshare, etc.).
Provides free online updates.
Benefits: Prevents kids from being exposed to files with adult content.
System Minimum Requirements: 266 MHz, 8MB of RAM, Windows 95.
3. K9 Web Protection (from Blue Coat)
Web filtering software that offers a safe searching enforcement.
Contains a password-protected menu with safe search options: to block or allow sites, as well as allow users to specify the time restrictions too.
In order to use it, a K9 Web Protection License Request for a license key is required to be filled out.
Personal use is free and paid versions are available for business use.
Benefits: This internet filter desktop software is now available for an iPhone, iPod Touch and iPad.
OS Requirements: Microsoft Windows 7, Windows Vista, Windows XP, and Mac OS X 10.4.7 and higher.
Note: To permit a blocked Web site, the user just needs to enter the correct password on the "Block" page.
4. B Gone
Allows users to block sites based on keywords in the browsers caption bar. This means that it will only block traffic within the browser itself.
Can prevent adult-only popups and sites from appearing.
Benefits: It is a program that is password protected, so it helps to prevent accessing of certain websites.
System Minimum Requirements: 486/66 DX 2, Windows 95, 16MB Ram, Internet Explorer 5.0.
Other free program options…
OpenDNS has "Award-Winning Parental Controls" to manage a family's Internet access. It can manage Web access across every device on a home network.

Windows Live Family Safety enhances the standard Parental Controls in Windows. It can be used to block and unblock sites and users. The freeware can be downloaded from CNET.
Note: "Most of these programs can be configured by the parent to filter out sites that contain nudity, sexual content, hateful or violent material or that advocate the use of alcohol, drugs, or tobacco. Some can also be configured to prevent children from revealing information about themselves such as their name, address, or telephone number." [2]
Also, note there are Internet Service Providers (ISPs) that "offer discounted rates for child safety software and some online service providers provide child safety features as part of the service. Check with your ISP to see what options and recommendations they provide." [3]
References
[1] TopTenREVIEWS - 2011 Best Internet Filter Software and Comparisons
[2] SafeKids, Larry Magid - Child Safety on the Information Highway
[3] GetNetWise - Tools for Families
Parental Control Free Software Downloads: https://download.cnet.com/windows/parental-control/3150-27064_4-0.html?tag=metaData;specsBox
FAQs about Safe Families We-Blocker: https://www.safefamilies.org/weblockfaqs.php
FAQs about B Gone: https://support.it-mate.co.uk/?mode=Products&act=FAQ&p=bgone
Image: Akidthaine - File Sharing Sentinel