The Best Antivirus Software for Windows XP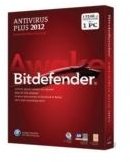 Most Highly Rated Windows XP Antivirus Product

BitDefender Antivirus has been the one to beat for the past few years. It has received the Gold Award from TopTenREVIEWS. The site has been impressed with BitDefender Antivirus for years. Mentioned in only a few words, it is said to have an unmatched level of security.
Manufacturer: SOFTWIN
Version: 2012
- The full version currently costs as low as $29.95.
- There's a Free Edition (an on-demand virus scanner) available as well.
Remarks: It provides comprehensive protection and comes at a low cost. Is easy to install and use.
Benefits: This is a simple program to use that provides the protection and performance users need against viruses and other malicious code threats and attacks. With it, users can scan all web traffic and block, remove, and prevent malware infections.
Updates: It is set to perform updates automatically.
System Requirements
Operating system: Microsoft Windows XP SP3 (also works with Vista SP2, and Microsoft Windows 7 SP1)
CPU: 800MHz processor
Memory (RAM): 1 GB
Hard Disk Space: 1.8 GB free space
The Runner-Up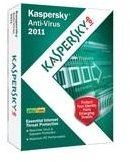 Kaspersky Anti-Virus has been a runner up to BitDefender for the past few years. It continues to deliver superb protection and security. This is an excellent antivirus application, but falls short in detecting spam or being able to Pulse/Push Updates.
Manufacturer: Kaspersky Lab
Version: 2011
- The full version currently costs $59.95.
- A free 30-day trial is available.
Remarks: It provides up-to-date protection, and protects users from Phishing and Malware sites.
Benefits: Virus scanning is in real-time, so it protecte users as they surf the Web. When it comes to effectiveness, the program provides quick response to new viruses. Crucial security updates are done either automatically or manually.
System Requirements
Microsoft Windows XP Home Edition (Service Pack 2 or higher)
Microsoft Windows XP Professional (Service Pack 2 or higher)
Microsoft Windows XP Professional x64 Edition (Service Pack 2 or higher)
Note: It also supports Windows Vista and Windows 7.
800 MHz or higher processor
512 MB of RAM Memory
Processor 1 GHz 32-bit /64-bit or higher
Critics' Choice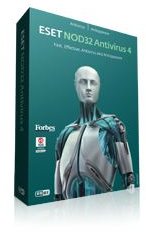 ESET (ESET NOD32 Antivirus 4) has received many high ratings for the software. It has all the essentials to proactively scan for viruses. It is a is straightforward program that is particularly useful for home users.
Note: Ratings indicate that ESET is on par with other leading antivirus competitors.
Manufacturer: ESET
Version: 2009
The full version currently costs $39.99.
A free trial is available.
Remarks: Virus signatures are automatically updated.
Benefits: Real-time scanning does not slow down system performance. It is capable of stopping most new virus threats proactively.
System Requirements
OS: Microsoft Windows XP (32- and 64-bit editions)
Processor supported: Intel or AMD x86/x64
44 MB of RAM Memory
Disk Space (installation): 35 MB
35 MB available hard disk space
Why is it picked as a critic's choice? It has received many compliments and awards for its antivirus software. It provides proactive detection against viruses and malware. It inspects SSL-encrypted communication channels too. It is a fast and has lower system requirements compared to leading AV softwares.
Other Good Antivirus Software (for Free)
In order to help PC users choose the right antivirus software, here are a few programs in the spotlight for free:
Tips
Finding/Buying the Best Antivirus Program
As PC users know, antivirus software is a must to be able to detect, fix, and prevent viruses and worms from entering the computer, so choosing well is important. Buying the best antivirus doesn't always mean buying the best, more comprehensive product. Users must evaluate how they use their computer and how their browsing habits and needs expose them to infections.
Users with fairly safe browsing habits might be able to get by with free antivirus products or light user-friendly software that provides effective protection without using too much of the computer's resources. Users with more extensive requirements (good firewalling, real-time e-mail and files scanning, etc…), might need to look into complete packages like Norton, one of the most famous anti-virus software available on the market.
As with all purchases, users should plan on spending some time comparing information about the different software and their options: antivirus Web sites, PC security forum, PC magazines sites, etc… are all great options.
Be sure to choose a Windows XP security software provider that you can rely on to help protect the computer from viruses and other security threats, and that can also keep your security software up to date.
Reference Section
2011 Compare The Best Antivirus Software Products - https://anti-virus-software-review.toptenreviews.com/
Images: TopTenREVIEWS
Image: Gold Award