Build Your Own Security Suite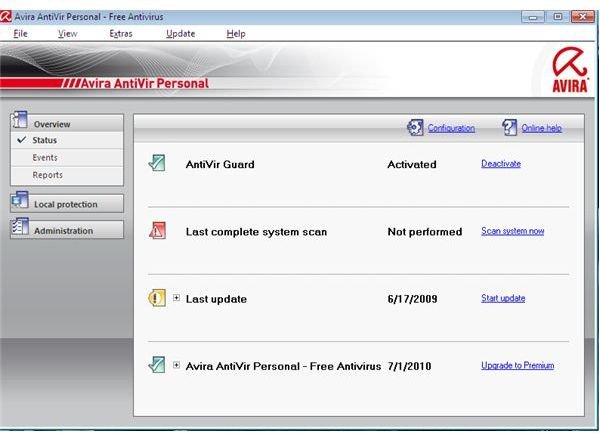 Let's Get Started!
Now, Most companies use Norton as their computer security. Norton Is Great if you want to pay for a good security suit. I have used many paid software, and I found out that combining some free tools can build an ultimate security suite.The common security suite has the following Features:
1. An Anti-Virus Base
2. Anti-Spyware
3. Firewall
4. Malware Protection
You can now see what every security suite needs. Are you ready to build your own?
Part 1: The AV Base
It all starts with the Anti-Virus base. There are many free Anti-Viruses.The One were going to use is Avira Antivir Personal.
Why Avira?
Avira has a 99.6% detection rate according to some studies. A Study Result Can Be Found Here
Avira also leaves a very small foot print on your computer,
Installing Avira:
First, Uninstall your first Anti-Virus because having two Anti-Virus can causes them to crossfire and then they don't work any more. This can also cause system instability and the computer can crash.
Now that is done, go to free-av.com. Go ahead and download and install Avira, Then restart the system if necessary. You can see it has a really fast and well defined scanner!
Avira Screenshot: You can see that the user interface is very friendly!
Part 2: Firewall
Avira is an excellent Anti-Virus, but it's missing some protection from malware. If you use facebook, or just surf the web this is very useful. I recommend Comodo Firewall Pro. Most Websites that compare free firewalls rate Comodo the number one firewall. Some sites even go out and say that it is good as any paid firewall. I have used Comodo and I agree that it is a very well designed security software
Getting Comodo Firewall Pro and Installing It:
Go to personalfirewall.comodo.com or Click Here
Now when you download it.Go to your computer control panel and go to security and turn off Windows Firewall.
Why Turn It Off?
Firewalls work the same way as Anti-Virus, running two of them will make them crossfire and then your ports will close and now oyu won't be able to connect to the internet. Comodo did not turn of Windows Firewall automatically.
Once Windows Firewall is turned off, you need to run the setup for Comodo. When you install you will be prompted by a menu asking you to install products. Do not install the Anti-Virus. It is already checked by default, Uncheck it! Go ahead and install the firewall with Defense Plus. Now restart the computer if necessary.
Screenshot of Comodo: You can see that it's GUI takes a little more time to figure out.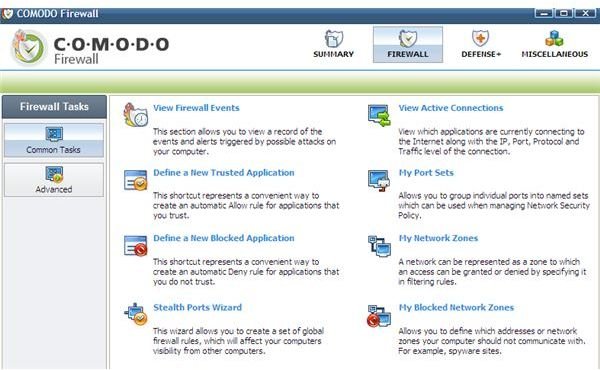 Part 3: Anti-Spyware and Malware
Comodo will stop your computer form malware. It doesn't scan for it though. Avira has a malware scanner, but it falls shy on malware though. It tells the user that the malware has been rmeoved, but it may still be sitting in there. This is a bug Avira is working out. I use Spybot Search and Destroy, is a free malware and spyware scanner. You may be asking, won't that corssfire with Avira? The answer is no! If you set Spybot to just scan and not have real time protection then it should not interfere with it. Don't run the two scanners at the same time though!
You can get Spybot Search and Destroy from: Here
Part 4: Webbrowsing
There are many good and free web browsers, but theres one in particular that works great it is called Firefox.
Firefox is very personal and can stop hidden downloads that usually occur in IE.
Get it: Here
Now since you downloaded that, we need an addon that wil help you out.
Mcafee Site Advisor: Get It Here
This security company test millions of sites, and their downloads.
Users also comment on their experiences.
If you use Yahoo, I hate the spam! That's why I use Gmail from Google. Gmail has a excellent spam protection.
Try it out a gmail.com
Final Words!
This is a very good security suite, If you want to be protected for free. This is actually better than most paid security software. If you ever want to contact me, you can message me here on BrightHub