What is Windows Activation Technology by Microsoft?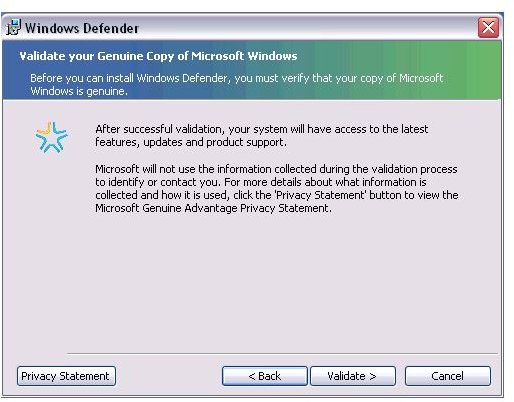 The Piracy Problem
Business Software Alliance (BSA) published their sixth global study on piracy which they said "the piracy remains a serious problem in all countries."
Many vendors have implemented several methods to fight piracy and Microsoft is one of them who introduced Genuine Advantage Tools in addition to Activation requirement after installing Windows and Office.
To WGA or Not To WGA
Most people who experienced problem in using Windows and Office Genuine (WGA and OGA) tools will have second thoughts of using it again. The reason is that there are reports of false detection by the tools on genuine copy with not genuine. The impact to affected users has been reported in forums and other websites. Example:
Validation will not work using online validation tool
Phone validation will sometimes help to activate Windows or Office software but at times, will not.
The computer will display non-genuine copy even if it's genuine
The computer will reboot again, if a person failed the validation or opted to not to validate
However, most of the above problems are known to have a cause. Example:
Incompatible version of software (see KB931699 for list of software that have compatibility with WGA)
Software Licensing Service in Windows has stopped or you have incompatible Digital Rights Management software (see KB931276 for possible solutions)
The person replaced hardware that triggered WGA tool to identify changes on the PC
The product key is currently in use while you are activating it on another computer (an example, you activate same product key in Virtual PC while running Vista that has been activated using the same product key)
Other common scenarios why WGA failed to validate Windows is on their website.
Note: Microsoft renamed Windows Genuine Advantage (WGA) Tool to Windows Activation Technologies (WAT). What to expect on this new name was published in their PressPass website.
How to Validate Windows and Office?
There are few methods to validate the copy of Windows and Office software:
By visiting Windows Update, Microsoft Update or Office Update website
By visiting Microsoft Download Center website and then download any software that requires validation
Using a browser (any browser) and manually running the validation tool by going to Microsoft Genuine website. See screenshots at Calendar of Updates website.
WGA Support and Genuine Offers
Microsoft is obviously continuing to provide support and assistance to affected customers or people who have problem in activating or if the Genuine Validation tools falsely detected the copy of Microsoft software as non-genuine: Microsoft provided Genuine Advantage Forums, KB Articles with how to solve known issues, a WGA Team blog to provide feedback and learn what else Microsoft plan to improve the controversial validation tool and by creating a Microsoft Activation Centers Worldwide telephone numbers list to try to assist customers that have activation and validation issues.
People who became a victim of counterfeit software when buying a new PC can enjoy complimentary or electronic license key offer – Windows Genuine Advantage Kit (WGA Kit) and Office Genuine Advantage Kit (OGA Kit):
The WGA and OGA Kits can be purchased online if you failed to pass the validation process (if you unknowingly purchased a pirated copy of Windows on new PCs). All you have to do is visit Microsoft Genuine website, try to validate Windows or Office products. If it failed and you've done the steps to verify that you are not holding a genuine copy, the website will display a buy link to purchase WGA Kit, $99/$149 for XP Home/Professional editions.
To enjoy the complimentary copy of Windows XP, you will need to submit a proof of purchase, the counterfeit CD, and a counterfeit report. High-quality counterfeit is qualified to receive a complimentary copy of Windows.
Advantages and Disadvantages of WGA Tool
There's only one advantage in using Windows and Genuine Advantage Tool and that is to find out if you purchased a valid and not fake copy of Microsoft software. Using counterfeit software can cause data loss, system instability and risk of installing malware.
And the disadvantage of using the validation tool is that it can distract and affect legitimate customers.
Avoiding Genuine Validation Tool means no security updates?
Microsoft commented on reports that customers that have not validated or using counterfeit software is not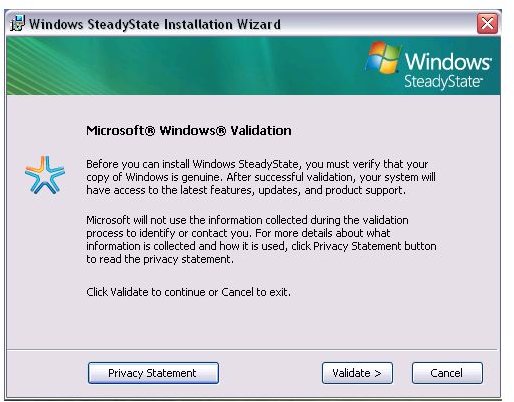 getting security updates. They said genuine and non-genuine customers are getting security updates.
However, not all updates are available for everyone. People with non-genuine copy of Windows or Office will not be able to download and install software that requires validation. If you will visit Microsoft Download Center website and notice

, it means validation is required before you can download or install the software.
If you manage to get the software from other sources, you can't escape the validation tool because the installer will try to validate the copy of Windows. The screenshots at both side are examples of validation requirement before you can install Windows Defender and Windows SteadyState software by Microsoft.
Some people opted to disable Automatic Updates in Windows to avoid installing the Genuine Advantage tool and Genuine Notification Tool because Microsoft usually update the tool. Avoiding the updated validation should work but if Microsoft requires you to install the latest version, you have no choice anyway but to validate again so you can enjoy the latest version of the tool that have fixes and improvement. Other people is using third party Software Updates tool like Shavlik Patch Management tool called NetChk Protect but you still need to validate Windows when installing software that requires validation.
Note that Genuine Notification (WGAN) tool is not the same as the Validation (WGA) tool. The notification tool is optional unlike Validation tool.
The Bottom Line
WGA and OGA are not perfect tools but its worth to use if you want to help in fighting piracy and to enjoy other software by Microsoft that requires validation. If affected by known and unknown Genuine Advantage Validation issues, contact Microsoft support!