Comparing Finjan Secure Browsing And Web of Trust: Which is Best?

Introduction
You may have heard of Web of Trust (WOT), which is a security add-on for both Internet Explorer and Firefox. Finjan Secure Browsing (FSB) is too, but it is not so well known.
Now the question is, which one is better?
Note: I am using Firefox for this article, so some things may be different in Internet Explorer.
Web of Trust
First, we will take a look at Web of Trust.
The Firefox WOT add-on sits in the upper-left of the toolbar section.
When you click on it, this comes up.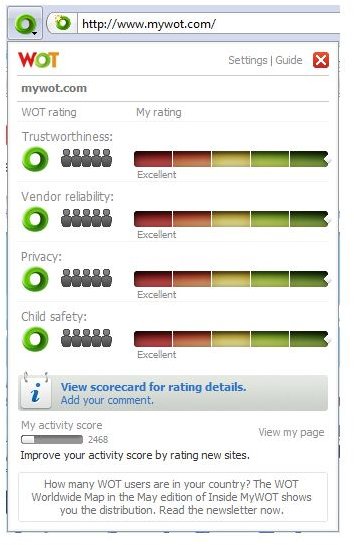 There you can see the ratings of others (the color-coded circles) and rate the site yourself (the red-to-green-colored bars). This is WOT's technique. It uses the ratings of users to show whether they think the site is good or bad.
Not only do the results show when you visit a site, but also when you search.

There is one other important method to see the ratings. You can set WOT to block access to the site or display a warning when you browse to it.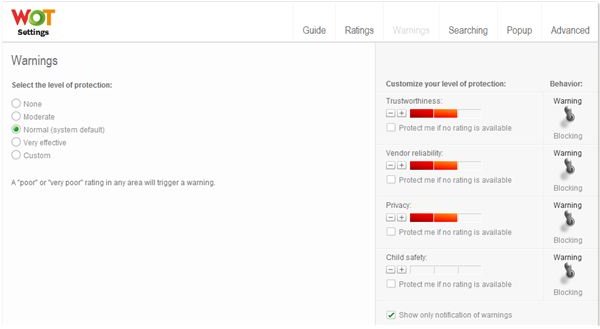 Then when you go to a bad site, this is a warning you get.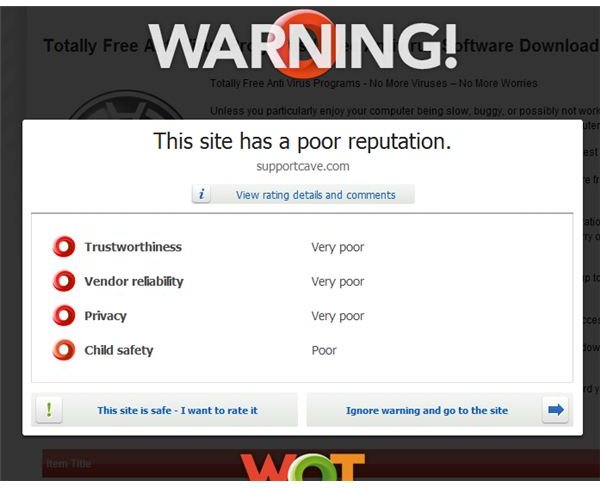 Or if you set it to be blocked.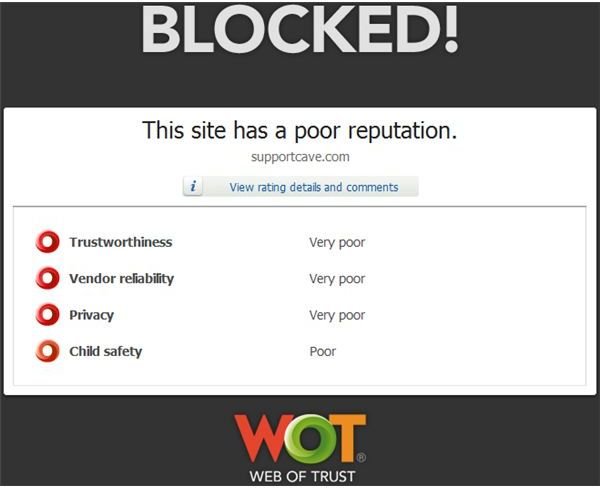 This can actually be a good free filter for your child, if they don't know how to change the settings.
There are some cons with WOT:
A site might not be rated.
A site may trick most people to believe that it is good, but it really isn't. So that affects the ratings.
A site may be good, then becomes bad (malicious or "not-good-for-kid's-eyes" content added).
A site may be bad, then becomes good (maybe a site was "hacked" for a bit, then the offending content was removed. But the site could suffer from the negative ratings).
In spite of these, I still recommend that Web of Trust be in your security set-up, but don't always rely on it.
Finjan Secure Browsing
Now to Finjan Secure Browsing. This add-on is compatible with Internet Explorer and Firefox too. In Firefox, it is displayed in the lower-right corner of the window/screen.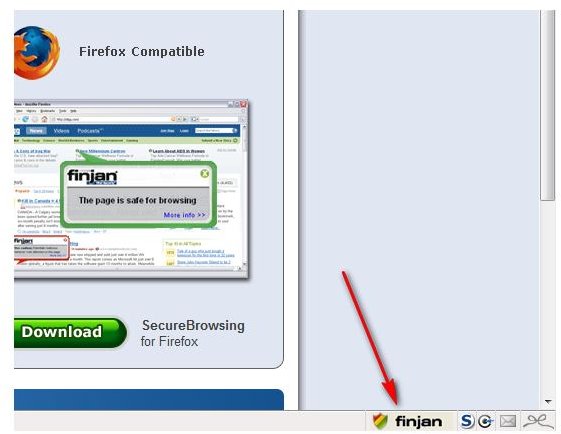 Click on it to see its menu.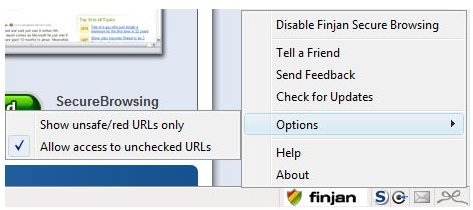 FSB analyses external links on popular websites and search engines. It does not compare the site address to a database of known sites like McAfee's SiteAdvisor, but scans it for exploits and signs of code that could harm your computer.
FSB does not look for pornography or malware, but at the actions and design of the site itself.
Cons:
It is only on certain sites, and just for links.
It could be wrong with the result, as some legit and safe sites use techniques that seem to be like malicious actions.
FSB does not rate a site as safe or not by malware that is hosted or bad (as in harmful to the brain, not the computer) content/pictures.
Finjan Secure Browsing is still useful, though in a different way than WOT.
Conclusion
So which is better?
The answer, in my view, is neither. Both are meant to protect you, but they do it in different ways.
FSB scans for exploits and harmful websites, while WOT gives you a chance to see what others think about the site. Both are great additions to your security setup.