Which is the Best? AVG or Avast! or AntiVir?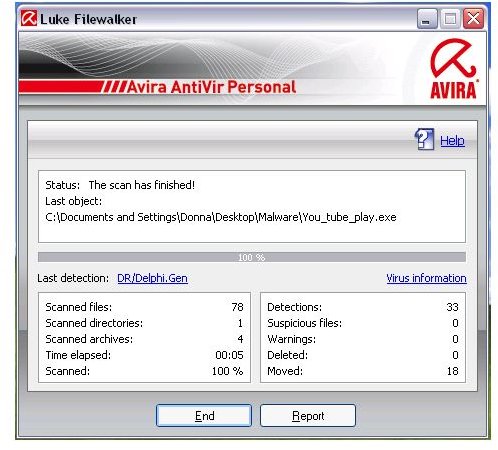 On-demand Detection: AntiVir
AntiVir's default setting for its scanner is able to detect
. Using the non-default setting in AntiVir improved the on-demand detection by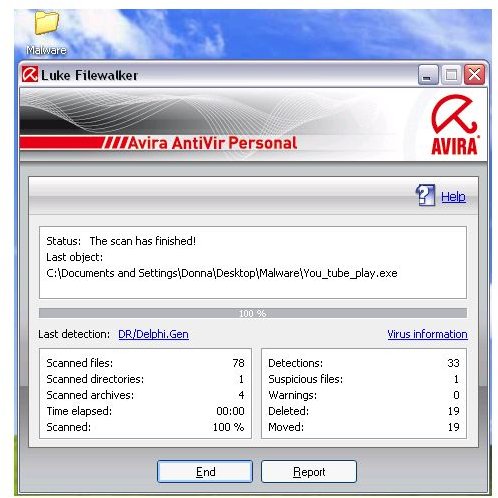 .
AVG is able to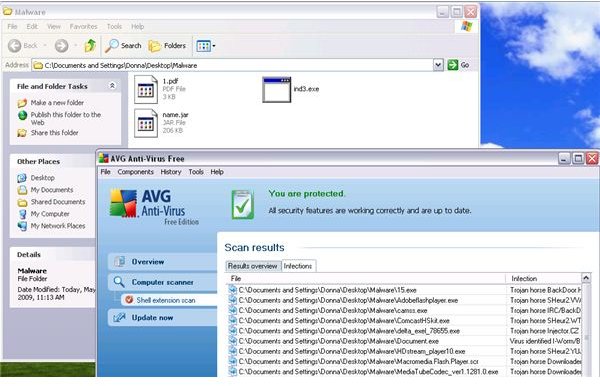 using the default and non-default settings while Avast performed the same but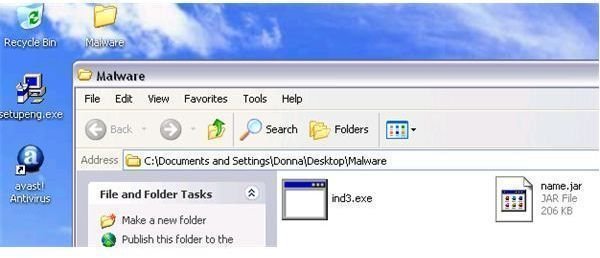 .
Real-time Protection
On-demand detection is not the only feature of AVG, AntiVir and Avast but the program also features real-time protections against malware. To test their on-access protection, I started transferring the 20 samples from external drive to the system drive.
Default settings of On-access Protection: AntiVir and Avast
Avast on-access protection and AntiVir Guard both detected 17 malware while transferring the 20 samples from external drive to the system drive. AVG Resident Shield performed differently though for it did not detect a single malware while transferring the samples. The resident-shield of AVG only started protecting the computer when the directory containing the samples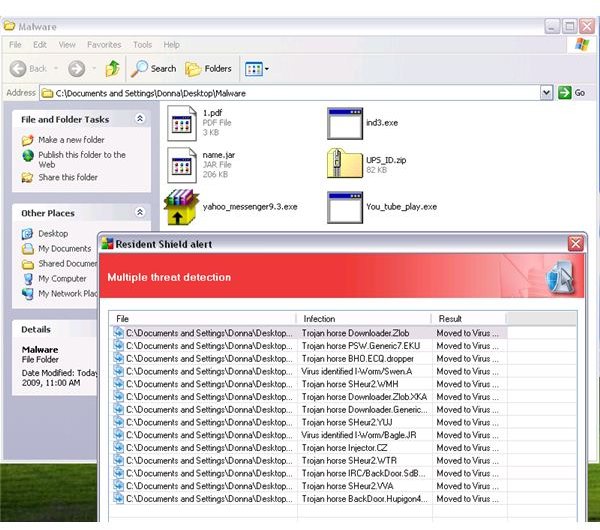 .
Non-default settings of On-access Protection: AntiVir
AVG's resident shield when using the non-default settings of its real-time protection quickly detected 15 out of 20 samples
right after the transfer (no need to open the folder containing the sample). AntiVir Guard performed better when using the non-default settings by detecting 18 samples during the transfer of malware on the system drive. Using the highest on-access protection settings in Avast did not improved the detection capability for it again detected 17 samples.
Web Protection on Malware in the Wild: No Winner
Most antivirus program will prevent malware infection by monitoring any files that we will create or store in the hard-drive. It can also protect you by blocking malicious files, fake applications and other type of malicious contents while you browse such known exploits and malicious scripts.
I visited 9 rogue links that will allow me to download fake AV or the link will redirect to a fake AV website. AVG, AntiVir and Avast blocked the access or download on 4 rogue links only. When I visited 6 links that have known exploits, AntiVir and AVG failed to identify 5 of the 6 exploits while Avast detected 3.
I tried to download 3 Trojans, 2 spyware and 2 worms: AVG detected 3 Trojans while AntiVir and Avast prevented the download of 2 Trojans. AVG and Avast failed in preventing downloads for 2 spyware and 2 malware that is known worm Koobface. AntiVir allow the download of the 2 worms but blocked 1 spyware download.
The Bottom Line
While all 3 programs have strengths and weaknesses, AntiVir's detection capabilities, speedy scan times and overall ease of use make it a clear winner.
For more information, check out our detailed reviews of AVG, AntiVir and Avast!
This post is part of the series: Which is the Best? AVG vs AntiVir vs Avast
People often wonder which free antivirus program is the best to use not only in preventing infection but security software that do not have side effect on the system's performance. In this series of articles, we will look at some features and function of the popular free antivirus tools.