Comparison of AVG, Avast!, AntiVir: Which Provides Faster Scanning?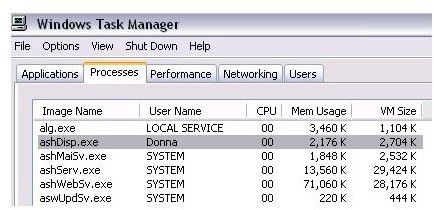 Fast and Frequent Updates is better!: AVG (Fast) and AntiVir (Frequent)
Incremental updates are quite helpful so we don't have to download huge file size of detection signatures all the time and it will provide fast prevention on new malware and its variants. Luckily Avast, AVG and AntiVir are offering incremental updates. None of the free antivirus will offer fast updating server but I noticed that AVG's free update server is faster than Avast and AntiVir. This depends on type of connections and location though. Alwil provides frequent updates than Avast and AVG because the average number of detection updates by AntiVir is 5 while AVG and Avast have 2 average daily updates.
Limitations in Free Antivirus Programs: Avast
Both Avast and AVG do not offer creation of new antivirus task (e.g. new scan and update schedule). AntiVir will let you add a new task to scan the system or update the program while AVG only allow editing the default scheduled scan.
Rootkit detection is not included in AVG unlike with Avast and AntiVir: Both will try to look for rootkit on a system. Avast and AVG include e-mail scanner and web shield that AntiVir is lacking.
Quick, Full and Custom Scanning: Avast and AntiVir
AntiVir and Avast will let us run a quick, full and customized scan while AVG will only allow us to run a full system scan or custom scan. Running a quick scan is what many people would like to use because it does not make sense to run a full system scan on daily basis especially if the real-time monitoring against malware is active all the time and if we would like only to check if the new and updated definitions can find malware in the active processes or critical areas in Windows.
Note that the Fast scan in AVG is not a quick scan rather the memory usage to use by AVG. Choosing fast scanning in AVG will use more memory but will finish the full system scan faster than normal scan time.
All of these 3 antivirus programs will let you right-click a file, folder or drive to run a scan. Note that only AntiVir and Avast are offering boot records scanning.
Like some other antivirus program, AntiVir, Avast and AVG will not scan all file extensions by default which means you need change the default settings to scan all file types or extensions so that malware that will hide their extension or duplicate the extension will not be overlooked by any scanner.
Scan Timing and Virtual Memory Usage: AntiVir (scan) and AVG (VM)
Since AVG do not offer a quick scanning, I have no choice but to only compare the scan performance of these 3 antivirus programs using a full system scan:
Avast did the job in 36 minutes with 95MB of Virtual Memory Size (VM)
AntiVir finished scanning in 28 minutes using 106MB of VM
It took 42 minutes for AVG to finish the full system scan taking advantage of 57MB VM size
While the PC is idle, the VM for Avast is higher than AVG and AntiVir:
Avast is taking

of virtual memory

AntiVir is using

VM

AVG is running with

VM
This post is part of the series: Which is the Best? AVG vs AntiVir vs Avast
People often wonder which free antivirus program is the best to use not only in preventing infection but security software that do not have side effect on the system's performance. In this series of articles, we will look at some features and function of the popular free antivirus tools.