Best Free Firewall Programs For Windows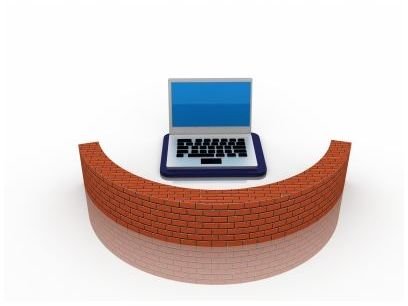 Importance of Firewalls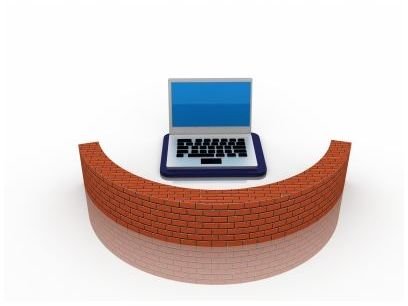 Due to the increasing numbers of network security threats, attacks and risks people encounter each day on a PC, firewall protection, like software in this case, has become very important to be able to block certain data (that could be malicious) while letting other data (non-malicious) that needs to come through.
Software firewalls can easily be configured to monitor all network traffic; therefore, it becomes essential in providing sufficient protection when on the Net. There are freeware firewall programs (shown in the next section) for Windows platform users that can be downloaded now, no trial period, to help keep a user's network environment safe and secure.
ZoneAlarm Free Firewall
ZoneAlarm Firewall keeps your PC free from viruses and unknown threats. It defends hackers and spyware that steal your personal information and passwords. This program allows traffic to your PC that you initiate. Its nice Internet lock feature blocks all Internet traffic while your computer is unattended and it can be activated automatically with a screensaver or after a specified period of time. ZoneAlarm automatically makes your computer invisible to anyone on the Internet and consistently identifies and blocks unauthorized attempts. ZoneAlarm monitor all activity on your Computer and alerts you when a new application attempts to access the Internet.. The program includes four interlocking security services: Firewall, Zones, Internet Lock and application controls, which all collectively give you freedom of internet surfing without worrying about malware or hackers breaking into your Computer. ZoneAlarm is probably the easiest firewall to use and at the same time, very powerful. Its Game Mode lets you automatically allow or deny alerts when you are playing a video game. The program is Windows 2000, XP and Vista compatible.
PC Tools Firewall Plus
PC Tools Firewall effectively monitors applications that connect to network and blocks backdoors, key loggers, Trojans, viruses to enter your PC. The program provides automatic prevention against various different attacks and exploits. Experienced users have option to create their own advanced packet filtering rules, which include IPv6 support. This program expects you understand TCP, UDP, ICMP and a few other protocols but the wizard helps you adding a new filter in a few steps. PC Tools Firewall provides comprehensive network shielding to ensure maximum safety and it alerts you when a suspicious thing happens. The alerts are limited and easy to understand. The program is very easy to install, use, especially for beginners. PC Tools Firewall supports Windows 2000, XP and Vista.
Ashampoo Firewall Free
Ashampoo's Free Firewall prevents computer from being turned into "zombies". It stops malicious code, spyware and other threats to enter into your PC. It is very easy to install and use, its Configuration Assistant guides you through every step of the setup process. It has very simple to use interface, all the information is right there on screen where you need it. Ashampoo Firewall has variety of expert features you can use by activating Expert Mode. Experienced users can also monitor LAN and external connections. The program provides detailed information on all computer connections. It provides statistics on all connections and updates it at user-defined intervals.
Ashampoo Firewall can create rules for ever program that can access the network. It has different modes that can separately be activated: Easy mode, Experts mode and learning mode. Easy mode provides full protection with easy configuration. Experts mode allows experienced users to use additional powerful capabilities. And learning mode automatically identifies programs that that try to make connections and let you decide whether you want to allow them or not.
Outpost Firewall Free
Agnitum's Outpost Firewall Free can detect and block most hacker attacks and guard the privacy of your data. It monitors the network security and performs thorough monitoring of all the connections. In addition to that, Outpost monitors applications you run and provides secure webs surfing by preventing worms, viruses to enter your PC. The program is easy to install, during installation, the program finds all network-enabled applications on your PC and allows you set security policies for each. Outpost has capability to block Flash Ads, banners and potential dangerous elements on a web-page. It allows you to create and manage filters but the process is a bit complicated. Its design is simple-to-use and it doesn't alert you too frequently with pop-ups. Outpost currently supports Windows 98, ME, 2000, XP and Server 2003.
Using a Firewall
Remember: "A firewall acts as a barrier between the public internet and your private computer or network and blocks threats including some viruses." [1]
Advice: What ever freeware firewall a PC user will choose, just be sure to use one. Do consider one of the freeware firewalls mentioned on this page to save you time searching around for others.
References