The Benefits of a Firewall - Free Solutions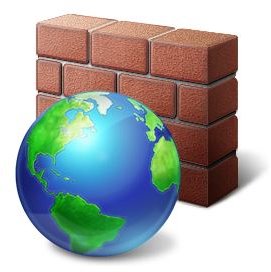 The Dangers of the Internet
The Internet has made a large amount of information available to us. People of all ages enjoy browsing websites for different purposes, whether it is for education, entertainment, for business or any other reason.
But connecting a computer or a private network to the Internet is always a security risk. A computer connected to the web has to be willing to accept information from outside sources and send information back to them. While there are rules for how this information must be sent, those rules can be bent - or broken.
That's where a Firewall becomes handy.
The Benefits of a Firewall
Anyone who connects to the Internet, as a single computer or whole network, should use a firewall. A Firewall can protect both individual computers and corporate networks from security threats such as worms, which attempt to exploit networking protocol to access a remote PC.
A firewall can also log all attempts to enter private network or an individual computer and set an alarm (in the form of a pop-up or other notice) when suspicious or hostile activity is attempted. Some firewalls can also monitor and log all outbound data traffic and prevent unauthorized access to resources on external networks.
Network administrators and private user benefit from using firewalls. It helps them keep away unauthorized users and stop the activity of any malware that might attempt to retrieve date from a local PC or network and send it to a third party.
Types of Firewalls
Firewalls are inexpensive and some are free for home users. New firewall releases are becoming easier to use and offer user-friendly interface. Windows even comes with a free built-in firewall, and has since Windows XP.
There are essentially two forms of firewall that typical home user will frequently encounter. The first is a hardware or firmware firewall, which is usually found in a home router. This type of firewall is pre-configured from the factory to prevent unauthorized access of a wireless or wired network from intruders. It can be further customized by the user to block specific ports, which will prevent certain programs from accessing the Internet. You may also sometimes be forced to customize the router firewall to allow certain programs access to the Internet. PC games, for example, sometimes conflict with router firewalls.
Another common form of firewall is a software firewall, such as Zonealarm. A software firewall monitors Internet traffic going into and out of a specific PC. Should suspicious activity be noticed, it will be blocked, and in most cases a pop-up notice will alert whoever is using the PC. A software firewall can also be used to block or enable Internet access for specific programs, and the process of doing so is often easier than doing so via a router. Of course, the downside is that access will only be shut down for the PC that the software firewall is installed on.
Free Firewalls
What the text here really comes down to is this: you need a firewall. It protects you from a specific type of threat that is common and can cause a lot of trouble if it isn't addressed.
Fortunately, there are many free firewalls available. The most popular include:
These are all great options that will enhance your PC's security, and they just take a few minutes to download.