MailWasher Pro & DNS Spam Blacklist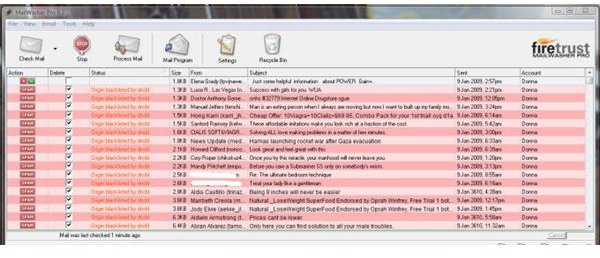 What DNS Spam Blacklist servers to use?
Any type of user is in need of SPAM blockers or DNS Spam Blacklist servers that will help us in identifying unwanted emails instead of manually reading, deleting the bad emails. It's a waste of time to try to identify and also to download the bad emails.
MailWasher Pro is configured by default to use one of the popular Spam blacklist servers and it is maintained by Spamhaus (zen.spamhaus.org) and SpamCop (bl.spamcop.net) but I need a replacement to these two servers because one of them is not flagging spam much while the other is too slow in identifying a spam.
I tried three DNS Spam Blacklist servers and I am happy to find a replacement or alternative:
DNSBL (t1.dnsbl.net.au) – since my location is in Asia, this blacklist server is quite recommended to use and I am keeping this DNS Spam blacklist server because it flag most SPAM. In the sample image below, 17 out of 18 SPAM were flag:
APEWS (l2.apews.org) – this is another blacklist server to keep (it's good to have alternative or use more than one DNS Spam blacklist server to help identify what the other have missed!) because it's also fast in identifying unwanted emails. Below image shows it identified 17 out of 18 SPAM also but it has one false positive: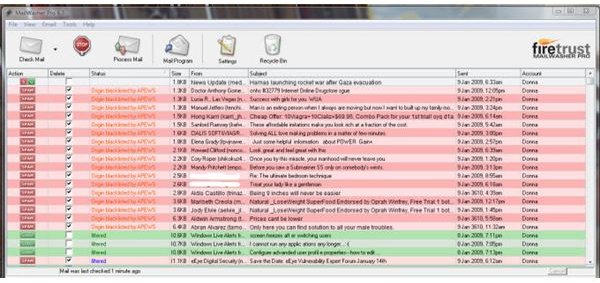 And if you are using the combination of APEWS and DNSBL servers to identify spam, you'll have a perfect spam blacklist identifiers!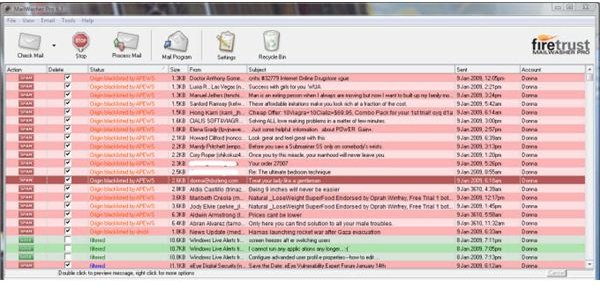 DSBL (list.dsbl.org) – it's another Spam blacklist server that I tried but not going to keep. As you can see in below image, it did not flag the unwanted emails. The result is 1 out 18 only was identified as spam and it is not even sure yet.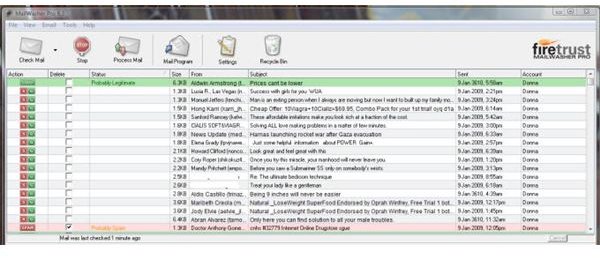 In case you are wondering how SpamCop and Spamhaus performed, SpamCop identified 15 out of 18 SPAM while Spamhaus scored the same as DSBL.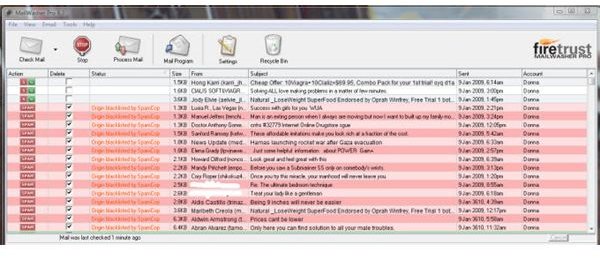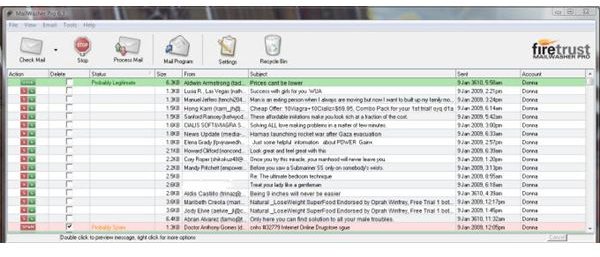 Some users prefer to download emails and allowing their email client or antivirus program with anti-SPAM solution handle the messages, by sending the identified SPAM in the Junk folder. That is another method to handle spam. However, if you plan to not to download the bad and unwanted messages at all, to save space and resources, you'll likely use another program that only handles SPAM. Example of this program is MailWasher Pro by Firetrust. With MailWasher Pro, you will "save time by only getting the email you want. " Existing users of MailWasher Pro understands how it works, it simply does the job and it will work better by using a highly maintained DNS Spam Blacklist servers.
If you're not familiar with MailWasher, be sure to read our review of this excellent junk mail filter from Firetrust.