How to Download Windows Updates Using Windiz, CT Update, and the MS Updates Downloader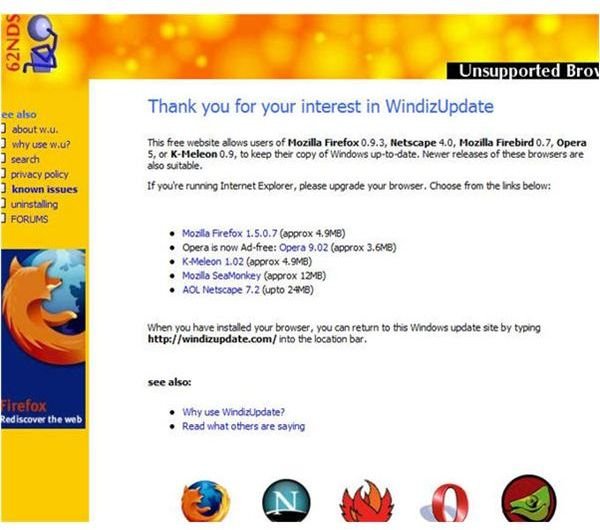 Overview of Microsoft Updates
Regardless of how you operate your computers, you must keep them up to date in order to operate your network securely. These alternatives should only be used to download updates when Windows or WSUS (See WSUS article) fails to do so.
Windiz Updates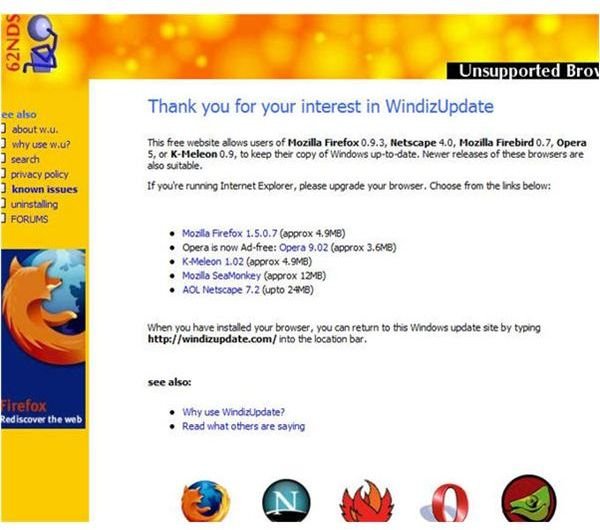 Windiz Updates works a little different. This software doesn't use Internet Explorer. With Windiz Updates, you must have Firefox installed. With the issues concerning Internet Explorer, many Information Technoloy departments are looking at alternate browsers. If you are one of these companies, Windiz Updates will work for you. This software uses a method of looking at older updates and will only download updates you need. This excellent update software will update older operating systems to include Microsoft's Windows NT. Although these older operating systems may not be supported by Microsoft, Windiz will look at what updates are available and pull the information down from Microsoft.
CT Update
CT Update updates Microsoft Windows 2000 to Microsoft's current operating systems such as Microsoft Server 2008. CT Update creates an image on a CD or DVD with the necessary updates. Once the updates are copied to the disc, the end user runs updateinstaller (an executable) and the updates are installed. This software will create an account with the necessary permissions to install updates and reboots the workstation automatically. Once the reboot occurs, the account is removed.
CT Update supports proxy servers. This is one of the many reason that Windows Updates fail.
CT Update Screenshots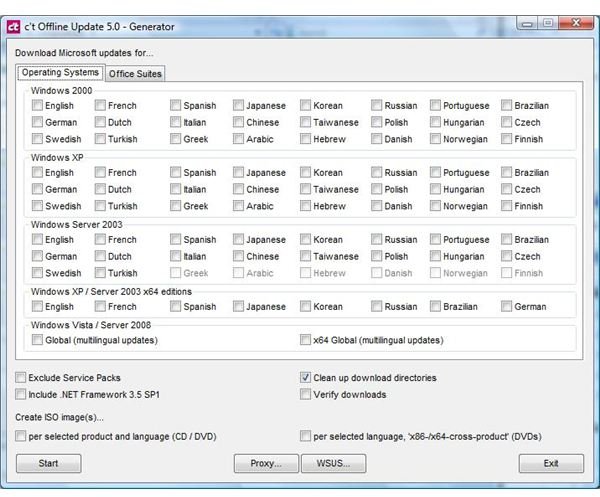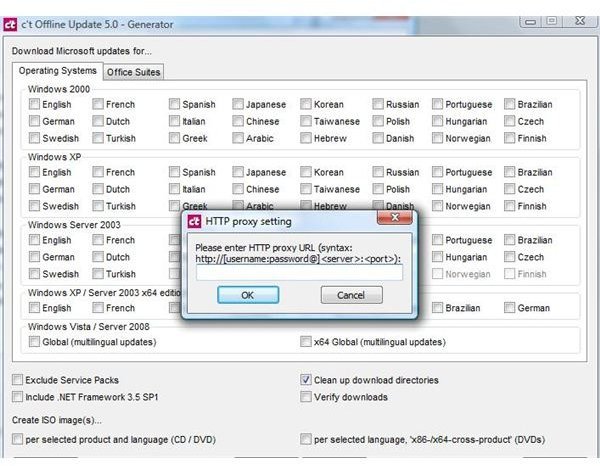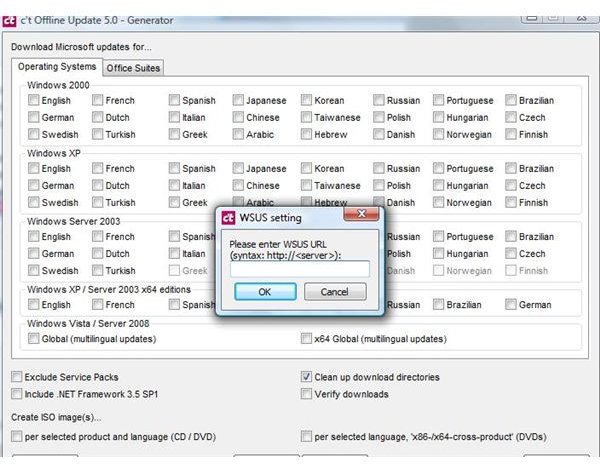 Windows Updates Downloader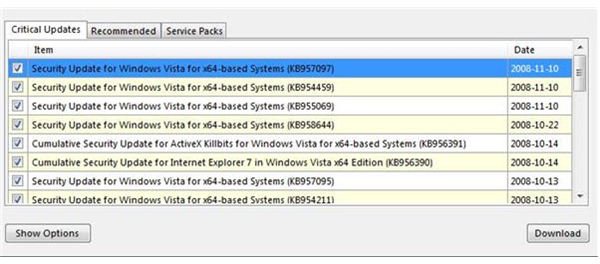 Windows Updates Downloader uses .ulz files. These files must be downloaded by the end user for Windows Updates Downloader to operate properly. Operating systems supported include Windows 2000 Professional, Windows XP and Windows Vista. The software also supports Server 2003.
This software downloads the knowledgebase updates and user intervention is required to install. The end user must select and double click on each update they want installed.
Microsoft's Solution
Microsoft has several knowledgebase articles on why Windows will not update. While there are several solutions available, sometimes updates just don't work. Here is a link for one common solution. Microsoft's solution.
Microsoft now has a patch registration cleanup tool that helps to repair the failed installation of updates. Patch Registration Cleanup tool.
Conclusion
Each of these alternative software solutions should be used if necessary. Systems Administrators should put Microsoft's Basline Security Analyzer on a server to check their network. This software is essential to check your network for updates. (See Article on MBSA) This article also contains valuable information on Secunia software. Secunia can be used to check all of your third party software. While getting Microsoft Windows updates are important; your operating system is only as secure as all applications on the oeprating system.