IPCop Review: A Perfect Open Source Firewall for Small Businesses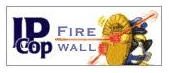 Looking for an Open Source Firewall?
A small business generally can't afford to purchase a high end corporate firewall solution. Even if you could, you may not have the staff to configure and maintain it. There is a solution though, and its name is IPCop.
IPCop is a very robust and secure package but don't let that scare you off. The interface to administer the system is web based and very intuitive. This article will be taking a bird's eye view of the package in order to give you a better understanding of whether IPCop is right for you.
Required Hardware
First, the hardware. IPCop is made to run on legacy hardware, older computer systems you probably have laying around the office. The hardware requirements are ridiculously low. A 386 processor, 32MB of RAM and a 300 MB hard drive. You will also need to have 2 network cards, one to connect to your internet connection and one to connect to your local area network. Also, a floppy drive can be handy to back up your system configuration.
Installing IPCop
The next thing to look at is the installation procedure. You can download the latest version of the software from the project's website, www.ipcop.org. The actual download package is located on sourceforge.net, a trusted open-source download site. There are a few different options but the easiest one is downloading an iso image, which will allow you to burn the installation files to a bootable CD-ROM.
Once you have the CD-ROM in hand, simply insert it into the optical drive of the destination system and reboot the computer. You will have to ensure the computer is set to allow booting from the optical drive. Once the process starts, it walks you though a very easy, step-by-step procedure that will install and configure your system.
This installation process is fast, really fast. The entire procedure can take a mere ten minutes, depending on your hardware configuration. You will have to know your network information prior to installation, such as, IP addresses, gateways, sub-net masks and DNS servers. Don't worry if you make a mistake though, you can always start over, the process is that quick.
Once the installation is complete, you will be able to administer it through your web browser. The default installation includes a wealth of services, Web Proxy, DHCP Server, Dynamic DNS, Time Server, Traffic Shaping, Intrusion Detection and VPN. And that is not even the complete list! Plus, being an open-source project, there are many third party add ons available that add even more functionality.
Support is Great for an Open Source Solution
If you have questions, IPCop's home page is your first stop. It contains a wealth of information, FAQ's, examples and links to other helpful sites. IPCop is a very popular solution, so you will find many other resources if you do a general Google/Yahoo search. It is highly doubtful you will be the first person to ask a particular question and there is a wealth of helpful information online. Make no mistake about it. Even though this system uses legacy hardware and open-source software, don't believe that this is not an robust solution. IP Cop utilizes and builds on services that have been used for years by UNIX systems around the world. Don't be fooled by the low price router solutions you see in the local big box stores. Those are designed for home use and are not able to stand up the demands of an office environment. IPCop can.
This article has been placed in our archives.