Avoiding Online Holiday Shopping Scams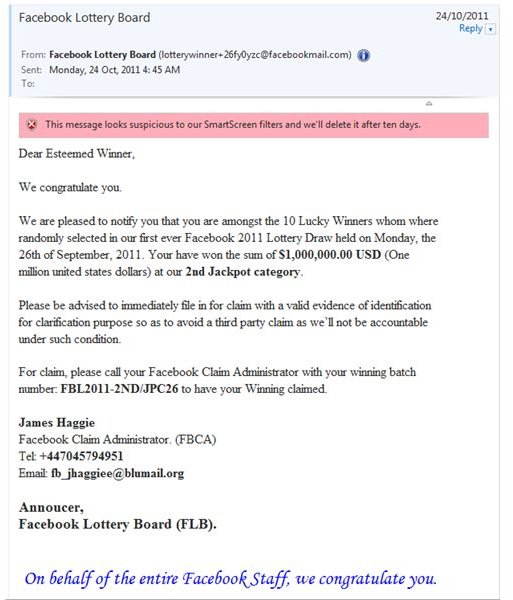 Safety in Using an Online Store
Some people won't make any online transactions because they unable to see or touch the products, or they are worried that their online orders will not arrive. You should feel confident rather than wary when shopping online. Legitimate online stores do their best to ensure your online safety when browsing and making purchases from their websites. Most use secure socket layer (SSL) certificates, identity protection and trust seals provided by a certificate authority, such as Thawte, VeriSign, Comodo, StartCom or DigiCert.
Online shoppers really do have something to worry about, though, because scammers and malware authors are using advanced techniques in getting someone to fall into their bait. However, if you are smart online shopper, you won't become a victim of cyber-criminals.
Scammers Work
Malware authors, fraudsters, phishers and scammers are everywhere, especially during holiday seasons. They create several techniques to try to earn your trust, coaxing you to use their fraudulent websites and enter login credentials. Some scammer will exploit not only a company name, but also the domain name or URL of a popular business, where others will create malware or fake and rogue software.
Scammers will use widely used online services or products to trick people, such as search engines, instant messengers, social networking services, web-based email providers and more. They will even send out promotional unsolicited messages (spam) or fake notifications to email addresses to defraud people. The image at the right is an example of a scam message that is targeting Facebook users.
It is no secret that scammers are most active during Christmas, Valentine's Day, tax days and other public holidays. They can even use a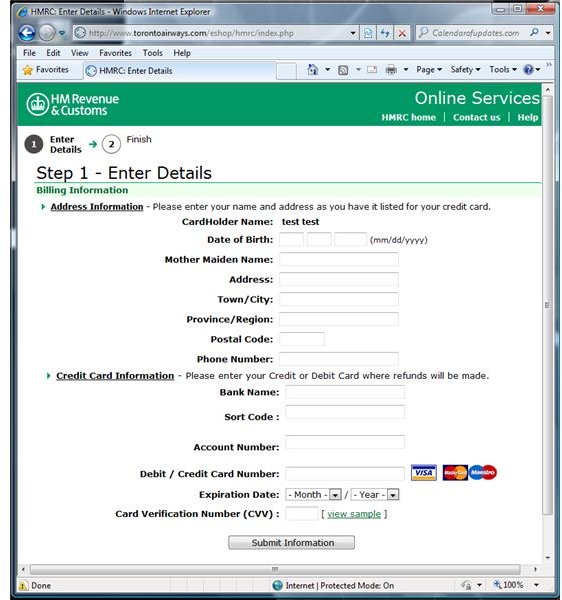 so that travelers will fall for their dirty work when checking online booking or refund status.
Another scam to watch out for is phony e-card websites. Friends, family or colleagues usually send online greeting cards during holiday seasons. You should know that there are fake e-cards that can infect your computer with malware or steal your data.
Avoiding Online Holiday Scams
If you are going to visit online stores to purchase gifts, redeem vouchers or reserve hotels or airline tickets, it is best to use these tips to help you avoid online scams. You should use these safety tips every day, during the holidays or otherwise, to prevent scammers from getting your personal and financial information.
Use an email program that will filter scam e-mail messages.

Do not click on links contained in an unsolicited e-mail.

Do not respond to spam messages on social networking services, email or instant messengers.

Be very careful opening e-mail attachments, as the files may contain malware.

Always hover your mouse over links to compare the visible text links and the URL that you will actually be directed to when you click on the link.

Delete unsolicited e-mails instead of keeping them in your inbox. This will prevent your wife, children or anyone else who shares the computer from viewing fake emails, clicking on harmful links or downloading dangerous attachments.

If you suspect an email you receive from an online retailer is fake or the email contains questions about your login credentials or account information, check with the store to verify whether the email you received is genuine. Legitimate online stores or merchants do not ask for your password, login name, PIN code or other private information that only you should know.

Use a web browser that filters for suspicious and confirmed fake websites.

Before entering login information, look for signs that the website protects your data, such as secure protocol (https) or a tiny closed padlock in the address bar or in the lower right corner of the browser window.

You should also check whether the online merchant is legitimate, trusted or reputable by looking for trust seals. If you see the trust seals, make sure they link to the organization that created them or visit the trust seal authorities to compare or query about a business that uses their seals.

Add the websites that you frequently visit to shop online to your favorites (for Internet Explorer) or bookmarks (for Firefox, Opera, Safari and Google Chrome). This will prevent you from becoming a victim of scammers who take advantage of misspelled URLs in the address bar of the browser.

Use a reputation-based or rating system that will help you identify the reputation of a website when searching the Internet or will prevent you in viewing a fraud website. Some antivirus or firewall programs include web control, but if your security software doesn't have such a feature you can always use a security add-on for browsers e.g. Web of Trust, Site Advisor, etc.

Find out what other shoppers have experienced from an online merchant or a business. You can visit sites such as epinions.com or bizrate.com for consumer feedback or reviews on online stores or products and services.

Keep your browser (and all software in general) up-to-date to help protect against online attacks or malware that can exploit known and unknown vulnerabilities in the software.

Last but not the least, use antivirus and firewall programs to protect your computer from malware and other Internet threats whether you are using the computer for online transactions or not.
References
Image credit: Screenshots taken by the author.
Article based on author's experience.