Can I Use Ad-Aware with SUPERAntiSpyware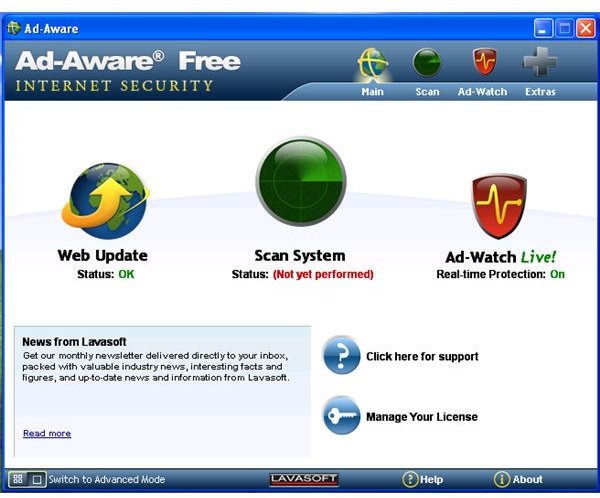 Anti-Malware Protection for Windows
Anti-virus, anti-spyware or anti-malware programs are necessary to protect the computer and its data from several types of threats. Some end-users would like to take advantage of free, but third-party, anti-virus programs in addition to using free anti-malware or anti-spyware programs. An example of a free anti-virus program for Windows is Lavasoft's Ad-Aware Free Internet Security that provides protection not only against adware, rootkits, trojans and keyloggers but also against viruses and other types of malware.
Some people prefer to install an extra-layer of protection against online and PC threats, e.g. SUPERAntiSpyware, Malwarebytes or Emsisoft Anti-Malware. This is to get a second opinion on the security status of Windows and its applications. Find out in the next sections of this article, if you should use both Ad-Aware Free and SUPERAntiSpyware.
Features of Ad-Aware and SUPERAntiSpyware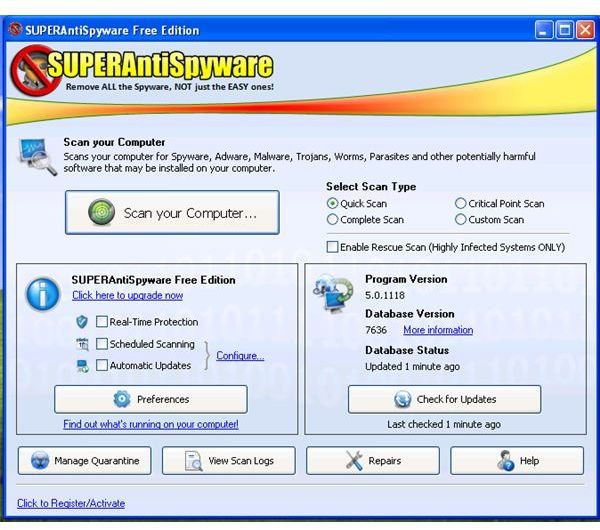 Before we answer the question on whether to install Ad-Aware onto a computer that has SUPERAntiSpyware, or vice-versa, let's find out the key features of both programs:
Ad-Aware Free provides real-time or on-access protection for Windows. SUPERAntiSpyware Free does not provide this feature except for the browser's homepage, which it protects against browser hijackers.
Automatic updates are not available in the free version of SUPERAntiSpyware, while Ad-Aware automatically updates its detection database.
Scans on a custom schedule are not available in SUPERAntiSpyware free. Ad-Aware's automatic scan allows you to configure the day and time to check the computer for threats.
Both programs provide free program and component updates via their built-in updaters.
Is it Safe to Use Them Together?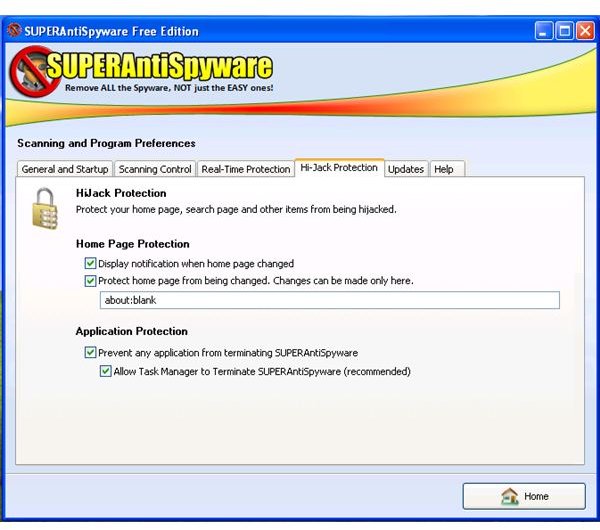 If you are using Ad-Aware free for Windows 7, Vista or XP operating systems, rest assured that it's safe to install and run the free edition of SUPERAntiSpyware. The latter will not interfere if Ad-Aware's malware protection detects or tries to remove malware in Window, because SUPERAntiSpyware does not provide on-access protection against malware.
SUPERAntiSpyware's tray icon may appear in your notification area because the default setting is to run a startup scan and also check for detection updates before running. Note that a scheduled scan in the free edition of SUPERAntiSpyware only runs whenever the PC is started, which means you cannot customize the time and date a scan should start. You can configure what type of scan will run, e.g. quick, full or custom scans.
Another reason why there's tray icon for SUPERAntiSpyware is its ability to provide protection to changes in the browser's home page. The end-user will be notified of any changes in the browser's startup page but it will not protect in real-time against malware that might be installed already on the computer, unless the user decides to run a scan using SUPERAntiSpyware. In that case, if the on-access protection by antivirus program such as Microsoft Security Essentials, Ad-Aware Free, AVG, Avast or AntiVir has failed to detect a threat in real-time, it can find and remove it.
Disabling the option to start SUPERAntiSpyware during Windows startup will prevent the startup scan and browser protection features of the program. Remember to regularly scan the computer using the free scanner if you opt to disable its startup item via the program settings.
What Does This All Mean?
It's not only safe to use the free Ad-Aware and SUPERAntiSpyware programs, but it's also recommended to use both of them, if the computer does not have another on-demand scanner that can help protect or reduce threats in Windows. Both programs are not only free to use, but database updates and support are available for free too. We should also note that different malware scanners have different threat levels and analysis. It would help to diagnose the system using an on-demand scanner (online or offline) in addition to scanning the computer using an active on-access scanner. Most computers that come with 2 GB or more memory should not experience slow performance if the services and components of SUPERAntiSpyware and Ad-Aware 9.5 are enabled.
The only advice that you should note is that whenever you try to remove malware using SUPERAntiSpyware, you should temporarily disable the real-time protection of Ad-Aware to successfully remove a threat. You should activate the protection again when you're done cleaning the computer. Only do this if the real-time protection has failed to remove the threats or malware remnants. This will prevent Ad-Aware from blocking or interfering with the removal process being done by the other program. It will also help to prevent Ad-Aware from setting up an automatic quarantine when it detects suspicious files being checked or removed by SUPERAntiSpyware.
You don't have close SUPERAntiSpyware if Ad-Aware is removing malware, since SUPERAntiSpyware free does not have real-time protection feature.
References