Easy to FollowTrojan Removal Tips for Windows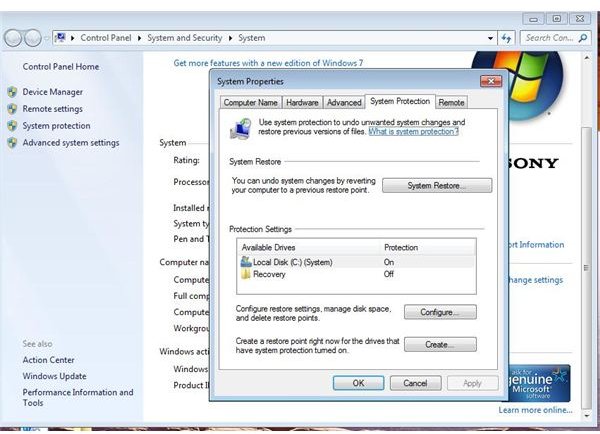 You Don't Ride These Horses, They Ride You!
A Trojan is a harmful computer program that infiltrates your system disguised as a legitimate file, tricking unsuspecting users into downloading it, sort of how the Greeks busted into Troy hidden within the Famous Trojan Horse after duping the unfortunate Trojans into thinking it was a peace offering. Trojans are some of the most harmful examples of malware out there because they will typically order your computer to do all kinds of tasks like emailing spam, making copies of spider bots, and, of course, infecting every computer that communicates with yours with the Trojan.
Identify and Remove
The warning signs are generally reduced system performance and strange system behavior. If you open your task manager (Ctrl+Alt+Delete on Windows), and notice hundreds of unfamiliar processes going on, then you've probably been infected. Make sure to turn off your system restore feature before you start the Trojan removal process. This way, if you ever have to restore your system at a later date, you will be able to restore it from AFTER a point in time when you are certain the Trojan is gone. Disable system restore in windows by right-clicking the ''My Computer'' button and select ''Properties''. Then select If you suspect you have a Trojan operating in your system, your first task will be to open your anti virus program, such as Norton, Avast, AVG, or Bitdefender. Make sure that you have updated your virus definition settings to maximize the chance that it is on your anti virus programs' registry Select your programs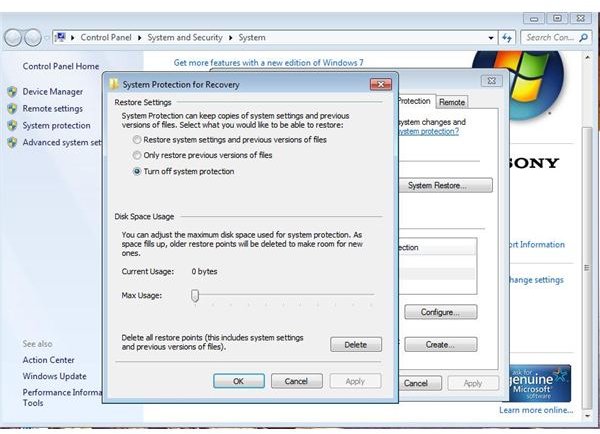 ''Scan Repair'' button in disk view so that your anti virus can detect the program and isolate it. Restart your computer again to make sure it has been deleted. Now Trojans are some of the most notoriously difficult programs to remove, since there is a bit more to do before you can breath easy again, make sure to copy-paste the file path (the Trojan's location on your system) so that you can root it out manually if its persistent.
Tear it Out by the Roots!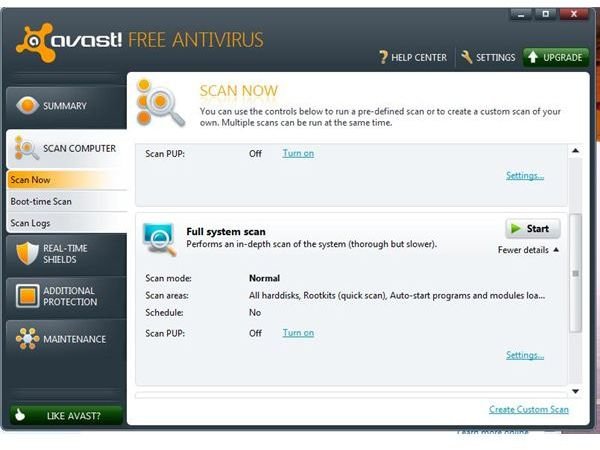 The first thing, restart your system, empty you trash bin, run an your anti virus scan again to to make sure the Trojan removal was successful. Now you will want to manually check you computer's registry to make sure that the threat has been removed. Make sure to back up your registry in case you delete somehting important! The best way to do this is to Click Start, and then click Run. In the Open box, type regedit.exe, and then click OK. Locate and then click the key that contains the value that you want to edit . Right-click on the key and choose Export. In the Save in box, select a location where you want to save the Registration Entries (.reg) In the File name box, type a file name, and then click Save. In case you make a mistake, you may now replace your corrupted registry segment with this one.
Once you are backed up, click "Start", in the lower left hand corner of your screen then "Run." Type "regedit" in the window that appears and click "OK." Scroll through he registries to verify that the Trojan is gone. If your registray list is huge, as they typicly are, use the ''ctrl+f'' funcyion and type in the Trojans address. They typically end up within your C drive and have HKEY in the title. If you see it, then manually delete its registry file. You may now restart your computer. Go back into the system registry just the verify that the Trojan is finally gone. and turn on system restore again.
This is Happening All the Time, What Should I Do?
Getting malware in your computer is generally caused by one of three things,
Irresponsible web surfing and downloading.
Not having your firewall turned on.
Your anti virus isn't effective.
The solution to the first issue is to simply be more careful about your downloads. Stop downloading pirated movies and music into your windows! If you must do this, at least do it with a linux Operating system that you dual-boot on your laptop, as 99% of viruses will not affect Linux (you can still spread the virus through your shared files, so it's just polite to have a free antivirus tool in your Linux for the sake of all your fellow file-sharers.
Windows includes a firewall that should always be turned on if your anti virus does not provide a firewall (like the free versions of Avast for example). However, if you surf the dark corners of the web, chances are the threats you are likely to run into are developed by programmers clever enough to infiltrate windows firewall (and that is a sadly low threshold of cleverness). Try one of the many free firewalls available for download. I've had better protection from a firewall a built myself!
Lastly, try another anti virus program! There are many options out there that are either fully free or provide a free trial. You can test alternative anti viruses without having to delete your old one, very useful if you have a few months left on your subscription to a paid anti virus. You could try one of two best known fully free anti virus programs, Avast Home and AVG. Avast is light, easy to use, and measures up well against premium anit virus suites. AVG is one of the few good free options that allows scheduled scanning in the free version. Bitdefender is the best premium anti virus that allows a free trial. It is one of the most user-friendly out there, brings a firewall, and (ideal if you are constantly getting persistent Trojans) maintains a list of free tools for hard-to-eradicate viruses.
So, armed with this knowledge, you can now successfully perform Trojan removal and minimize your Trojan removal procedures in the future if you take the right steps!
References
Author's Knowlege

Photo Credit:

Author Generated Screenshots.