Is it Worth the Trouble to Fix McAfee Antivirus Plus 2011 Problems?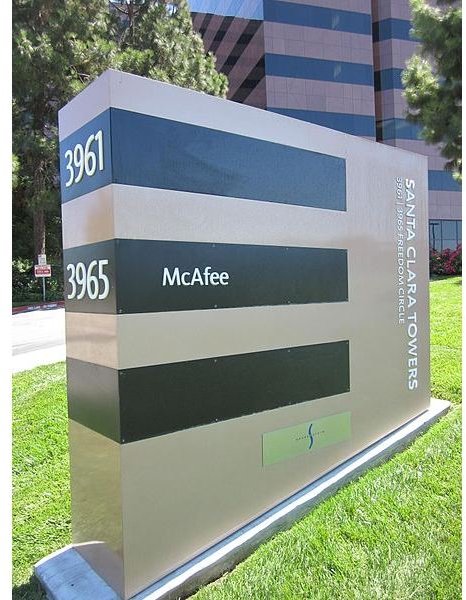 The Stumbling Giant
McAfee is one of the best known premium antivirus suites out there. It dates back to 1989, and for a long time there was a free version available. On being tested, McAfee typically catches most identified malware, offers a user-friendly interface, and like most premium offerings it offers a firewall. One of the two most recognized antivirus programs, the other being Norton, McAfee has suffered the typical ''bloatware syndrome'' that tends to infect programs with a large user base. Of the major security suites, McAfee is prone to gaffes unbecoming of a company with such a large market share.
In 2010, for example, McAfee users who were using Windows XP with Service Pack 3 installed had a critical file erroneously marked for deletion as a threat, with the result that millions of computers world-wide ended up in a difficult to repair reboot loop.
Typical Complaints
There are several common bugs with McAfee, some admitted, and others quietly hushed. Some systemic issues that is has in common with Norton are long startup times and heavy system loads for which little can be done, especially on slower machines. To give due credit, many reported bugs are easily solved by McAfee updates. One commonly reported issue is that systems would not shut down properly if the real-time scanning feature was left on. It appears this bug has been solved, but the persistent bugs have proved a little harder to root out.
Baffled by Previous Infections
While McAfee is superb at identifying and blocking new threats, one problem that has been around for a while is when it comes to identifying and removing threats that have already infected the computer. Removing the virus can prove a tedious process and in order to fix McAfee Antivirus Plus 2011's problems the user is likely to be required to endure long calls to customer service and/or multiple re-installs. In some tests involving installing McAfee on test machines already infected with malware, the software either would not update or would be unable to remove the threat.
The only solution to these types of issues is to get a McAfee technician on the phone (to their credit, they have a sincere customer service department), who must then dig deep into your system remotely with the user on the line and able to input commands at the tech's direction. One way of solving this issue, if you have better ways of spending your weekend, is to load all the files you want to keep on a USB flash drive or hard drive, then reinstall a clean copy of windows (groan and sigh, I know), install McAfee first, then copy over all your files and run a scan on them.
Scareware and Trojans
A related issue is that McAfee has difficulty properly identifying fake anti virus programs. These viruses, known as ''scareware'' run an online scan and claim to find dozens of viruses, thus frightening the user into downloading and installing it. The trouble with these programs is that some of them simulate a real anti virus program enough that the McAfee installer will say it has detected another anti virus that must be uninstalled before you can configure McAfee. Of course, scareware does not bring an uninstaller, so it's a proverbial catch-22. Reinstalling windows after backing up your files is the only way to fix this without a multi-hour chat with McAfee customer service.
Some Trojans can utterly confuse McAfee. One test on the real-time scanning system tested its ability to respond to a Trojan infection. After ''removing'' the Trojan, the program requested a reboot. Yet after reboot, it detected the same Trojan, and requested ANOTHER reboot. One way to deal with persistent Trojans is to remove them manually through your registry editor. If that doesn't work. Enjoy your afternoon on the line with McAfee's (very friendly, at least) customer service reps.
Alternatives
If you have suffered these bugs, or can't be bothered to deal with likely McAfee problems, there are options that are relatively bug free. Top quality alternatives are available that are either zero cost or offer a free trial.
Avast Home anti virus is fully free, and brings all of McAfee's features minus the firewall. Avast's premium upgrade brings a very good firewall and costs less than McAfee or Norton.
AVG is similar to Avast. I use it on an older PC, and despite having slightly longer update times than Avast, is still an excellent free system (the most downloaded in the world, in fact).
Bitdefender is a highly underrated premium option. It offers a free trial, very low system resource requirements, and has an excellent online database of custom solutions for hard-to-root-out malware.
None of these anti virus suites has the deal-breaking problem of not rooting out preexisting malware. Depending on the bug, your best option to get rid of it is to hope for an update, get a tech on the line, wipe the slate clean and reinstall your OS, or try an operating system with fewer bugs.
References