Full AT&T Norton Security Online Review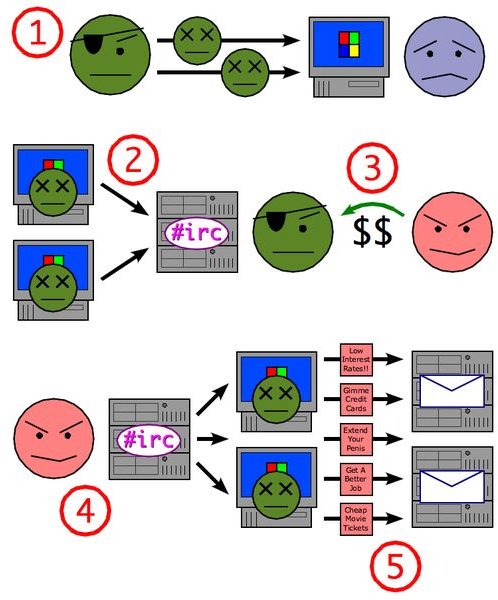 Free Anitvirus Protection?
A recent trend in the telecoms world is the bundling of different products along with phone or cable services. Comcast currently bundles McAfee with its cable service, and AT&T subscribers will notice that Norton Internet Security Online is one of the choices on the AT&T/Yahoo download control panel. At first glance, this would appear to be a bargain, as even the cheapest version of Norton usually retails for about $50. Other ISPs bundle McAfee or Kapersky with their Internet subscriptions.
Considering the wingspread ignorance among the non-geeks out there as to the availability of capable and no-cost Internet security options on the market, most subscribers take advantage of these offers. In this AT&T Norton Security Online review, we will examine how this option stacks up against the full version of Norton and whether it or another free antivirus suite is the best choice for you.
What Can It Do?
First, the good news. Norton's anti virus engine is as capable as any out there. Statistically, it is still in the top percentile in how quickly it adds newly discovered threats to its database. It provides parental control features that allow you to micromanage your kids (or your employees) browsing and download privileges. These features can satisfy both paranoiacs and control freaks alike.
The first thing the AT&T subscriber should know is that you are not getting the full version of Norton you would from your local software store or as a download direct from the developer. The AT&T version lacks the phishing protection available in most of the store bought Norton Security products.
Downsides and Drawbacks of AT&T's Norton
The second thing that stands out about this anti virus software is that it is a resource hog. As most Norton reviews will agree, the presence of Norton in your system will slow it down considerably. And not just when it is running a scan. Even when it is on idle, the resources required just to keep it on standby will make heavy demands on your computer. While there are plenty of reviews out there that say this is not the case, I'd wager a years subscription fee that the bulk of those reviewers have top of the line desktops with i7 chips or above. When you have enough computing power to run climate simulations, not even bloatware will affect you too much. The heavy resource loads mean that not only will your internet browsing be slower, but there will be significantly longer execution times when you run large programs like Microsoft office or PC games.
However, If you are like me and rarely spend more than $1000 on a laptop, chances are that you will see your PC's performance drop by as much as half when using a Norton security product.
You Have Choices
There is also the fact that Norton is a nightmare to uninstall. If you are an AT&T subscriber, the free Norton offer expires the moment you stop using AT&T. Users that have switched ISPs report that Norton will immediately demand that you purchase a license key. Some users report that it is not possible to fully remove Norton through the control panel, and that a separate (mercifully free) Norton removal tool must be employed to get rid of it.
There are good free alternatives to Norton out there for AT&T subscribers who would rather avoid the drawbacks of the package. Avast Home free anti virus provides good protection, with the single drawback that in the free version you must run full scans manually (not too big a deal in my experience). AVG is the other favorite, although the free version does not provide spy ware protection, it does allow the user to schedule scans. A highly underrated premium computer security option is Bitdefender, which even though only the trial period is free, has some attractive features such as a highly automated user interface. And the fact that it has low system resource requirements of about .08 percent makes it stand in a very attractive position against Norton.
The Final Verdict
Generally, a survey of user reviews will not recommend use of Norton unless you get it for free. If you like Norton's high score of virus protection, plan on using the parental controls, AND have a very new and capable system, then the AT&T offer is a good one if you plan on using that ISP for an extended period of time. If you tend to switch ISPs often, or have a standard or low powered computer, then the performance loss and the hassle of removing the software may make it not worth installing when so many capable free options are out there that will not adversely affect system performance and will work just fine regardless of your ISP.
References