We Compare Computer Security Software Products from Norton and Avast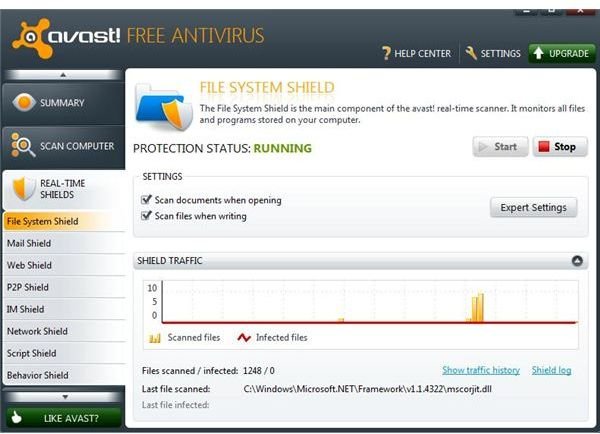 Must You Pay For Antivirus Software?
We have all heard the expression that 'you get what you pay for' and generally take it to mean that the cheaper option is usually the one more likely to fail and leave you stranded. Most PC users take this old saying to heart when they compare computer security software products, and software developers generally get to cash in since Windows has more leaks than the Titanic on a cold night in April. So unless you are willing to switch to a virus-free operating system, this is something you cannot afford to neglect. It is crucial enough that millions of PC users are willing to robotically pay up to a hundred dollars per year, per computer, to keep the hacker's latest creations at bay. We are going to put these programs to the test in the all-important area of antivirus software.
Norton vs Avast - The Battle Begins
In the antivirus category, we put Symantec's Norton against Avast. Now this author has experience with both programs, and while I have never had a catastrophic breakdown with either, remember what we are testing here is value for money and user friendliness, or lack thereof.
Each program is available as a download. What you end up paying for in the case of Norton and Avast Pro is the license key. In order to actually use Norton, you will have to pay for the license key unless you get it free as part of an internet bundle.
Installation And Features
Neither program is too huge of a download, so the installation is a breeze for a relatively new computer. Norton is able to get straight to work without a system restart. Avast will require a system restart, but that is because it does deep registry scans in pre-boot. This can take a while, but remember that Norton's method requires a much heavier load on your system resources.
Spyware protection, worm protection, email scanning, download scanning and IM protection are included in both programs, as are updates on a daily basis.
Both programs will add a reputation measurement tool to your internet browser. The Avast reputation gauge is relatively non-intrusive. For every web site you visit it displays a site's trustworthiness by scoring it up to three bars. With Norton, it would pop up with an alarm sound and message for just about every innocuous certificate flaw it could find. Programmers will enjoy the sandbox feature in Avast, which allows the user to run infection-prone programs in a quarantined environment. Norton can be said to be a little more family friendly as its parental control features are just about the most comprehensive anywhere.
Speed and Efficiency
Each program will scan your hard drive at about 20-30 megabytes per second, depending on the machine. The key difference here are the demands made on your system by each program. The most common gripe concerning Norton is that it seems to add minutes to your PC's start up time, and during a scan it is just about impossible to do anything that requires significant system resources without risking a freeze.
Personally, I have found that having Norton installed on your machine is like aging it three years. Word about the forums is that Norton has made some strides to cease being such a resource hog, though it still considered bloatware by most current users. In contrast, the user can hardly tell when Avast is running a scan. I commonly run multiple resource-hungry programs while scanning with no measurable effect on system performance. In this category, Avast blows Norton out of the water.
Number Crunching
It is telling how capable the systems are that the two software studios are practically in a bidding war. After all, market leaders only drop prices once the cheaper competitor can offer a similar level of quality. Norton Internet Security at its most basic runs for $49.99, and can run much higher. The subscription will have to be renewed for the purchase price every year. Avast Home is permanently free. The only mentionable drawback is that it does not include a firewall. The Avast Pro upgrade is 39.99. Users considering that option are much better off with the Avast Internet Security suite, which is often reduced to the same price as Avast Pro. Either Avast upgrade will provide a capable firewall and parental controls.The upgrades also include features not found on Norton such as phishing protection, financial data protection, and advanced identity protection.
The Verdict
If you can get by with an antivirus without a built-in firewall, then you can both rid yourself of heavy system loads and cut your security expenses down to zero by using Avast Home. I have done so for two years now without a hitch. To not choose the capable, lightweight, and effective no-cost option almost defeats the purpose of trying to compare these security software products. The firewall issue is easy solved by the fact that there are hundreds of capable and free firewalls out there, and the stock Windows Firewall is adequate for most users. If the firewall feature is important and you feel that you require an upgraded level of protection, Avast Internet Security will provide system protection at least as good as Norton with a slimmer package and more features.
References
Vendor's website - Avast.com and Norton.com
Screenshot image captured by the Author.
Author's Experiences