An Overview of Information Systems Security Job Outlook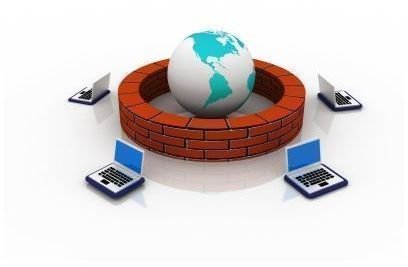 The recent spate of high-profile attacks against companies and organizations such as Google, Sony, RSA-Lockheed Martin, International Monetary Fund and others has brought concerns of information systems security to center stage. New developments such as mobile and cloud computing bring forth further fresh challenges. Even network security is of critical importance to a firm in order to ensure the robustness of the system, ensure data security, and legal compliance.
Skills and Qualifications
All jobs in information security require a combination of education and experience. Entry level jobs require a degree or diploma in Information Technology, computer science, or a related discipline and a good conceptual acumen on system administration and how networks operate.
Information systems security jobs require specific certifications besides a degree or diploma. The certifications most in demand are:
Cisco Certified Network Associate (CCNA)
Red Had Certified Engineer (RHCE)
Microsoft certifications such as Microsoft Certified Application Developer (MCAD), Microsoft Certified IT Professional (MCITP), Microsoft Certified Systems Engineer (MCSE), and Microsoft Certified Technology Specialists (MCTS)
Security certifications such as Certified Information Systems Security Professional (CISSP), Check Point Certified Salary Administrator (CCSA), and Check Point Certified Security Expert (CCSE)
Interviewers test candidate's theoretical knowledge on topics such as firewalls, intrusion prevention systems (IPS), VPN, data recovery, network authentication, encryption, and more, besides the basics of networking. Employers also look at the extent to which the candidate is aware of the latest developments in the field, such as the latest and emerging threats and vulnerabilities, legal requirements, and more.
The success of the job hunt however would depend largely on practical exposure. Internships and paid or unpaid work experience on anything to do with computer networks are invaluable for people seeking entry-level jobs.
Apart from technical qualifications and exposure, success in the profession requires good communication skills, the ability to handle pressure, the ability to remain focused on the task at hand and work patiently for long hours, and good logical thinking.
Career Path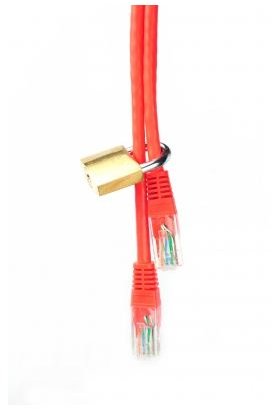 Those looking at entry-level jobs in information systems security would do well to aspire for trainee positions. One important point to consider is that the increasing focus on computer security notwithstanding, even large companies may not have dedicated computer security personnel. Usually network security is among the many duties of the system administration team. A fresh graduate may therefore find more opportunities in a generic system administration role, and gradually work their way up, developing a niche in security.
Career progression depends more on competence rather than education. Demonstrating competence through top quality work in the incumbent position is the sure way to gain promotions. The incumbent needs to prove his or her worth in setting up robust security systems or conversely penetrate robust systems to identify vulnerabilities, conduct a thorough network audit, and undertake specific network security tasks with perfection and precision. The sector being is in its growth stage with many opportunities, positional mobility remains high, providing ample opportunities for job changes and career growth.
With most small firms entrusting security to the system administrator, the major employers of security specialists are the government, law enforcement agencies, and large corporations. The range of security jobs available and in demand in such firms are data security analysts, system security administrators, network security administrators, information systems security manager, and at the top Chief Security Officers. These positions require performing tasks such as network security, data security, wireless security, VoIP security, disaster recovery, computer forensics, regulatory compliance, and others, all aimed at preventing security breaches and data loss, and maintaining system integrity.
Outlook and Wage Estimates
The total number of available jobs for Information Security Analysts, Web Developers, and Computer Network Architects in May 2010 was 243,330. The Bureau of Labor Statistics estimate a growth rate of 17 percent for such jobs, and 286,600 new jobs till 2018.
The Bureau of Labor Standards record mean hourly wages for security specialists at $38.16 and mean annual wages $79,370 in May 2010. The top 10 percentile earned $57.67 an hour or $119,940 annually whereas the bottom 10 percentile earned $20.76 an hour or $43,190 annually.
The Robert Half Technology 2011 Salary Guide estimates the following:
Chief Security Officers earned $107,000 to $160250 in 2010, and $110,750 to $165,750 in 2011, a hike of 3.5 percent.
Data Security analysts earned $80750 to $109750 in 2010 and $84,000 to $114,500 in 2011.
Systems Security Administrators earned $78,250 to $108250 in 2010 and $81,500 to $122,590 in 2011.
Network Security Administrators earned $77,550 to $106,500 in 2010 and $81,000 to $111,250 in 2011.
Information Systems Security Managers earned $96500 to $130750 in 2010 and $99500 to $137500 in 2011.
The salary for all such positions grew by about four percent on average.
The job outlook always remains bright, and the IT profession is practically recession proof. Regardless of the state of the economy, scale of business operations, or business volumes, today's connected world requires computers to operate seamlessly, and threats remain present always. However, such bright prospects also mean that more and people select a career in this field, making this field highly competitive. A successful career requires a good theoretical base, keeping oneself updated about the latest developments such as threats and vulnerabilities, and proven technical expertise.
References