Immunet 3.0 Free Review - ARCHIVED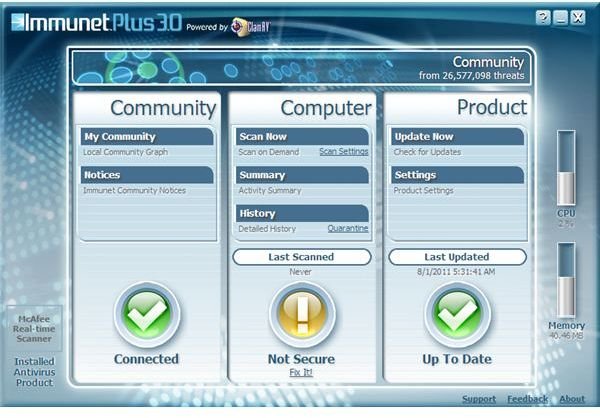 Editor's Note: This article was originally published in 2011 and reflects the author's opinion at that time. Since then, version 3.0.8.9025 of Immunet has been released. Some of the information in this article may not apply to the new version. The article has been placed in our archive.
Immunet's antivirus program (version 3) comes in two versions: Free and Plus. Both of them are basically the same antivirus engine with the same interface. The only difference is that the free version has limited features. When you obtain this program from the Immunet website, you get a 14-day trial of the Plus version of the program (temporary license). After using the program, you become familiar with what it offers, how it works, and the exact differences between the Plus and the Free versions.
Both versions of the program are well made and offer unique features that give Immunet Antivirus 3.0 a very slick look and feel. However, it still has some shortcomings that need to be addressed in future releases of this software to make it a viable alternative to the many existing anti-virus programs on the market today. One of these drawbacks is important, as it will become evident later on.
Ease of Use (5 out of 5)
The program is very easy to use and was designed with the novice user in mind. Although it has a help option, the chances are that you will not need to use it that much, since the program is very intuitive. Also, the program has the option of user feedback, making it possible to improve a lot from one version to the next.
Graphical User Interface (GUI) (4 out of 5)
The GUI of the program is quite good and makes it easy to find whatever function of it you need. It resembles a good Flash-based website, thus making it look very familiar, particularly to the inexperienced user who is often intimidated by sophisticated programs.
Screenshots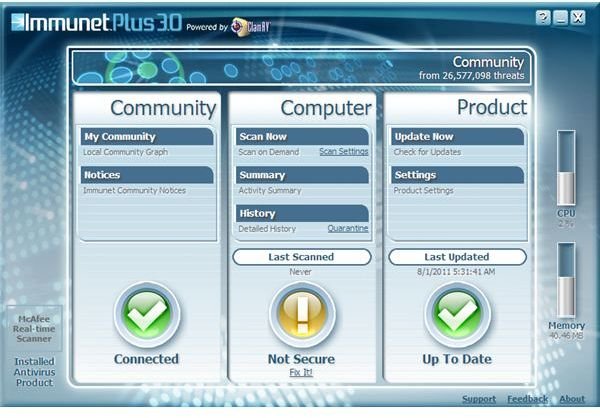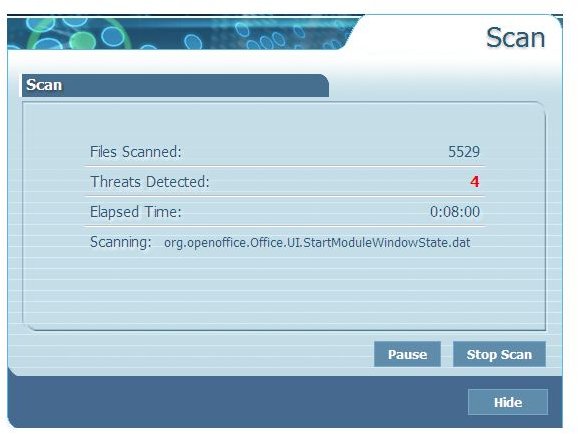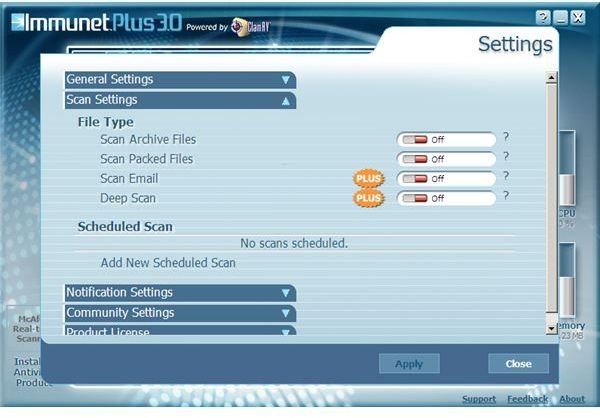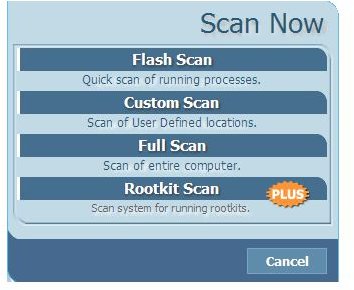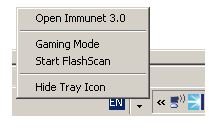 Effectiveness (1 out of 5)
Surprisingly, behind the slick and artistic design, the anti-virus engine is not that good. In fact, this is probably one of the worst anti-virus programs out there in terms of effectiveness. It yields a lot of false positives (declares threats that are not there), probably in order to make sure that the program picks up all the real threats, too. For example, Immunet found that the main file of a program called USB Safely Remove, an innocent application that helps you manage the devices that you plug in your computer's USB ports, was a threat. This program has been used by me for years without any problem, on three different computers - all of which functioned perfectly.
The biggest problem is that the program precariously quarantines any file it finds as a threat. This may be a necessary precaution for files that are innocent and don't play an important role in your computer's function, but imagine if Immunet decides that some core system files of your operating system (OS) are infected. This is actually what happened to the computer it was tested on, resulting in a complete breakdown of the OS (fortunately no data was lost since the computer's hard disk drive was partitioned and only the OS partition had to be formated).
Naturally it makes sense to be cautious of possibly infected files, but if these files have a crucial role, it would be better if the user had a say in it before the program bans them from the computer. Because of its overzealous 'protection', it left my computer unable to start Windows. What good is that?
Speed (4 out of 5)
Even though the Immunet program is not that effective in pinpointing the real threats only, at least it does what it does very fast. For a full scan, it functioned for about 2 hours and processed thousands of files (including some large zip archives). On average it scanned about 1000 files/minutes, which is quite impressive. This speed could have been better though if it bypassed some files that are virus-free (such as .png images), even though you never know nowadays where a virus might be hiding.
Regarding Viruses and Malware
Immunet is an anti-virus application, meaning that it was designed to diagnose and eliminate computer viruses. It does not protect you from other malicious software (malware for short), such as spyware. It does however pinpoint trojan horses, which are very similar to viruses, though often more insidious.
It is very important to remember that even if Immunet (or any other anti-virus software) says that your computer is "clean", it may still harbor some other malware that may cause you serious problems. Also, an anti-virus program does not protect your computer from intrusions (usually over the internet), like a firewall program would. Unless you use this program in conjunction with other security programs (such as Zonealarm, Malwarebytes' Anti-malware, etc.) you run the risk of building a false confidence about your computer's security status, which is a problem waiting to happen.
The Verdict
All in all, this program is a quite interesting option for your computer security needs, though definitely not the best one. It does show promise though and once the developers of this software tackle the anti-virus engine shortcomings, it may be a good security program in its future releases. The plus version appears to be a bit better than the free one, but before investing it is strongly recommended that you consider other alternatives before installing and using this program.
References
Immunet official website: http://www.immunet.com (last accessed: August 2011)
All images used in this article were based on screenshots taken by the author.
This article has been placed in our archives.