Acronis True Image Desktop Suite Review

The Acronis True Image Desktop Suite is a piece of software that provides users with online backup. Backup software is best used for recovery when your computer crashes, when your computer gets infected with a virus or if your physical computer gets damaged beyond repair and you have no other way of accessing your data saved on the computer.
With the fall of the floppy and eventual demise of CD/DVD media, the original file backup methods, online backup programs have become more and more popular. Though many computer systems come with a pre-installed backup program, some purchased programs will offer features not given on pre-set backup programs. Acronis is compatible with Windows XP, Windows Vista and Windows 7.
Features
Acronis goes on your computer and takes the files from your file folders and saves them on an online database which you can access from any computer. This will allow you to recover documents that may have been lost on your old computer. However, Acronis also promises to save applications and systems rather than just files, which is much more than a regular online backup service will offer. You can then password-protect all of your files so that they can only be accessed by you. This promises a heavy degree of protection for all of your files and information that you might consider sensitive or vital.
However, before you spring for the software, it is always important to know the good and the bad of Acronis True Image Desktop Suite. In knowing all of the facts and foibles, you can make a better decision on which software is best for you and your needs.
Pros: Unlimited Storage and More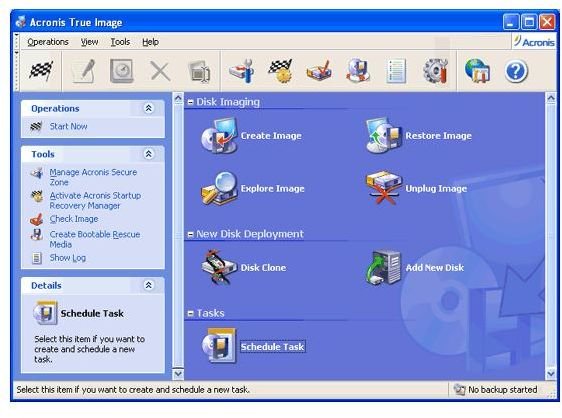 Unlimited storage is hardly ever promised with an online backup system, but with Acronis True Image Desktop Suite you are promised as much memory as you need with no limit. This means that you can have virtually infinite files saved on Acronis. This is something that is not offered at any other backup site.
Ease of use is also a very important aspect to take into account when shopping for software. For Acronis, you will never be stumbling around in the dark. Their help desk offers you complete support on any and all projects that you want to get done and they offer technical support for the items that you cannot fix in the tutorials or by reading the guides. This means that you will never lose your files when trying to save anything, and if you do, they will be there to help you out.
Glitch free is the way to be for this software. Their system works in an overlapping fashion so that if the system crashes for some reason, your files will not be lost in the shuffle. They keep documentations of all the online backups, allowing you to retrieve them at any time without having to put up with those troublesome glitches.
Spyware Invincible programs allow for each file to be scanned individually for harmful viruses. This means that, no matter what, your files are going to be safe when they are stored.
Cons: Interface and Slowness
Acronis promises and delivers on many aspects that make it a valuable backup software, but no software is perfect. If you are an aesthetic person, you will find little joy in the interface. The Acronis user interface is very dry and technical. Though this does not create any issues of usability, it might turn some users off.
Long load times are also one of the banes of this software. Because of all of the processes that a file must pass through before it gets loaded onto the system, a single file can take up to ten minutes to load. This means that if you have a lot of files to upload onto the system, you could be working at it for several hours, if not days, depending on the amount of data you are trying to back up. This also means that your computer will be tied up in processes while the files are uploading, so do not attempt to run any other programs.
The Bottom Line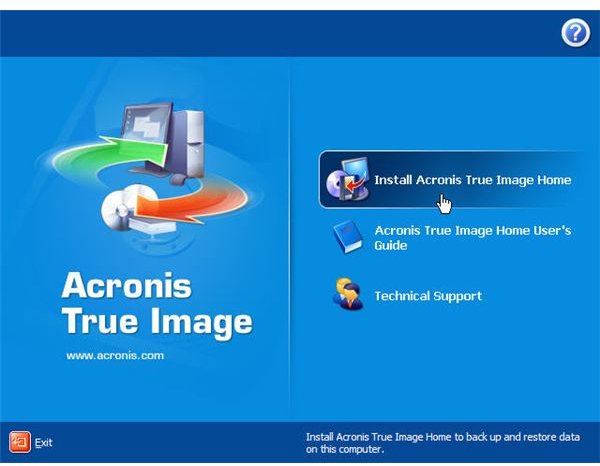 So is Acronis True Image Desktop Suite worth using? Though it has several fall backs that might turn some users off to its use, for the most part, the software is infallible in its protection. Though you will sacrifice some time when downloading files onto the program, you will find that, once they are uploaded, they will be protected no matter what happens to your computer or system. What's more is that the software is only $39.99, making it relatively cheap for the amount of function that it offers. Without a doubt, if you are looking for quality in the online backup program that you are using, Acronis True Image is the software for you.
References
All images and information gathered from the Acronis website.
https://www.acronis.com/promo/ATIH2011/ATI-ALL/index.html?source=us_googleATI_b&ad=ati&c=6738162257&k=acronis%20true%20image%20home&gclid=CIq4yIiI_6kCFQ5Y7AodeGgR0w