Malwarebytes and SuperAntiSpyware Compared - Which One is Better?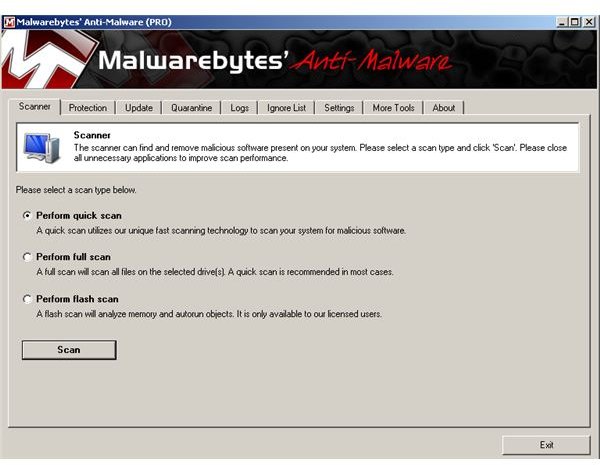 Overview of the Programs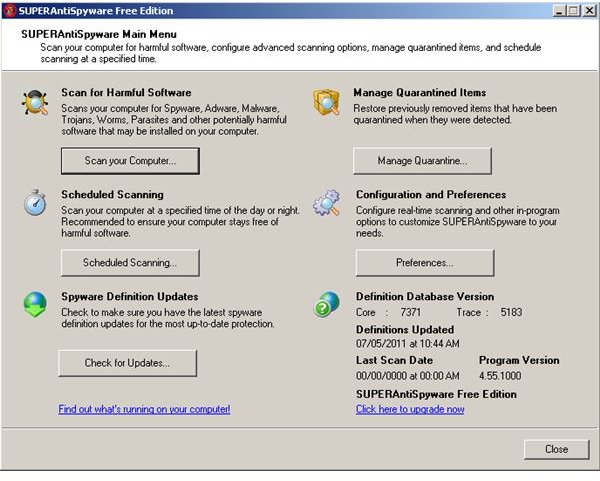 Anti-malware programs are very popular nowadays due to the the increased security risks for your computer. The importance of having such a program always running on your system cannot be overstated. So, the question that naturally follows is "which anti-malware program should I use?" The answer to that depends on your requirements, but if you want to let an expert choose for you, here are the final two candidates: Malwarebytes' Anti-malware and SuperAntiSpyware.
First impression: Malwarebytes is far more user-friendly and well designed. It only takes a few seconds to find the company's website and the features this software offers. SuperAntiSpyware is more sophisticated and quite professional, but it took the author over 1 minute to find the company's website (had to use a search engine as there was no link on the program itself). However, these are just the first impressions and do not significantly affect the comparison of the two programs, which are thoroughly assessed in the following sections.
Programs Comparison - Ease of Use
Both programs receive top marks on this one. Malwarebytes' application is very intuitive and helps the user to guess the various functions it offers, and in case (s)he wants to know more about each one of them, it offers a meticulous explanation of them in the help section. SuperAntiSpyware is very simple as well, although it offers the more analytical approach. It gives the impression that it is designed for managers or work professionals in general, who may not be knowledgeable with computers. Both programs are not presumptuous in any way about what you know, or think you know, and make the whole process of protecting your system a straight-forward and relatively easy process, which they can automate for you.
Programs Comparison - Features
Malwarebytes has more features than its competitor, providing website blocking, passive protection (i.e. you don't have to run the program every time you come across a new file), and fileassasin (a program that allows you to terminate a locked program running on your computer, enabling you to deal with "live" viruses and other malware). Also, as the name suggests, it deals with malware in general, not just spyware, which are a specific type of malware. Don't be fooled by the simplicity of the program; Malwarebytes offers more than meets the eye and provides more thorough protection for your computer.
Programs Comparison - Graphical User Interface
The GUI of both programs is good, although the Malwarebytes one stands out more. It is so accomodating, that even if you have never used an application before, you are bound to find your way around this one. The SuperAntiSpyware GUI is good, but it requires a bit more effort to navigate through it and access all of the program's functions.
Programs Comparison - Protection from Malware
SuperAntiSpyware's detection engine is more agressive than that of Malwarebytes. In other words, it is bound to label something as malicious when it's not. In the test undertaken for this article, this anti-malware program found Whitesmoke (proof-reading software) to be malicious, while it has not caused any problems whatsoever in the few months that it has been on the computer. This is not bad necessarily, as this aggressive attitude towards malware enables it to be very effective towards them. Malwarebytes is more laid-back, in a way, though it can still pinpoint a threat quite accurately. So, depending on how conservative you are in your attitude towards malware, you may choose either one, depending on this factor.
Programs Comparison - Speed
Speed is not as important of a factor, since you usually leave the program to scan your computer on its idle time, while you go and grab a cup of coffee or something. However, if you have just received a file from someone and you want to check it, you cannot wait too long, since this will affect your productivity. Therefore, there are times when speed can be a crucial factor. Based on this factor, SuperAntiSpyware is somewhat better, particularly when you start the program. Malwarebytes may take a few seconds to start working (even when it's already residing on your computer's RAM), something that may cause someone to think that the program is not working properly. Once you get used to it, it's not a big deal, but if you are in a hurry to scan a file or a folder so that you can get on with your work, SuperAntiSpyware is the way forward.
Verdict
If you are interested in spyware more than anything else and you value speed more than features offered, SuperAntiSpyware is the program for you. If you are after a more balanced and generic protection agains malware and you are willing to tolerate some delays, Malwarebytes is a better choice. However, before you make a choice keep in mind that the pro versions of these programs may compare differently, and that even if SuperAntiSpyware is not as good as Malwarebytes in general, it is still a robust computer security application (definitely better than the Windows default programs, which are a joke compared to either one of the aforementioned applications). So, our advice is to test these programs yourself before deciding to buy one of them. If, however, you just want a free program to keep your computer safe, Malwarebytes is the recommended software for the job.
References
All the material used for this research was based on the author's experience with the programs. The images used in this article were screenshots taken by the author.