The Best Security Software for Macs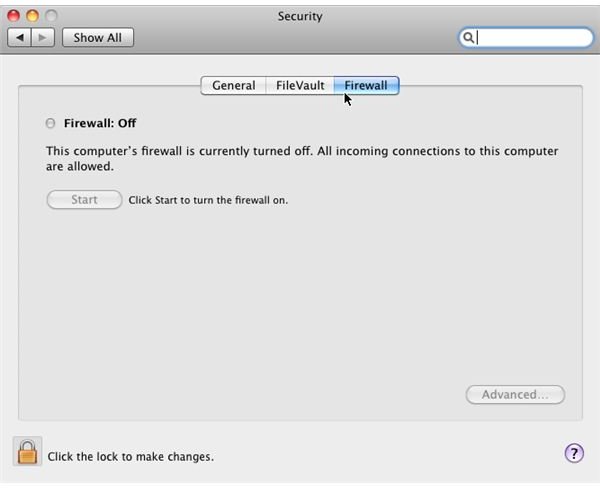 Dealing with Online Threats on Mac OS X
As more and more computer users migrate to the Apple Mac platform, the developers behind the various online threats such as viruses, spyware, malware and browser hijacks are looking for ways to cause havoc on the Apple operating system.
However, this is proving quite difficult, thanks to the underlying strength of UNIX, the code upon which Mac OS X is developed.
Yet ignorance is no excuse. If your system is hacked – and there are more and more stories of Mac users being infected by online threats – then it could be curtains for your data, with infections resulting in a full system restore if you have no security software installed.
This is why the range of security software for Macs has increased, and why you should be taking a look at what is available, how it might defend your Mac, and take the time to install it on your computer as soon as possible.
Firewall for Mac
Although various security software companies offer free and paid-for firewalls for Mac OS X, the decision as to whether you should take advantage of these rests on whether you think you need them, as Mac OS X comes with not one but two firewalls built in, IPFW and the general Firewall tool.
If you feel that better protection could be available to you, or you don't fancy getting your fingers dirty configuring either of those solutions, then choosing a utility such as NoobProof (www.hanynet.com/noobproof/) or Little Snitch (www.obdev.at/products/littlesnitch) will let you manage what software has access to the web and what incoming traffic goes where without spending too long on setting them up.
Image credit: screenshot by author.
Anti-Virus for Mac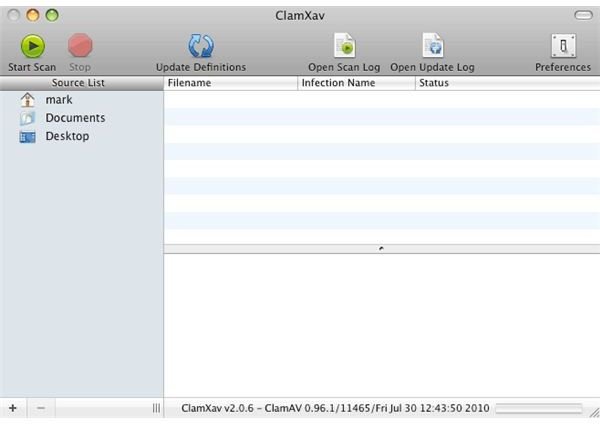 One of the most popular anti-virus solutions for Mac OS X is ClamXav, a free utility that is designed to make it very easy for you to run a scan on your Mac for viruses.
In addition to standard scans (which will allow you to delete or quarantine any suspicious data or programs) ClamXav also has an on-access scanning tool. Using the ClamXav Sentry will enable you to stay in control when malicious software attempts to access or change the contents of your system folders.
You can download your copy of ClamXav from www.clamxav.com, and join many thousands of users worldwide that rely on this application to protect their Mac.
Image credit: https://www.clamxav.com/
Internet Security for Mac OS X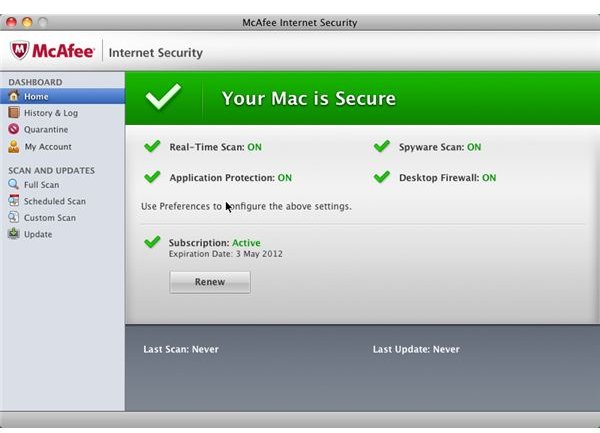 If you would prefer to combine your firewall and anti-virus/anti-malware solution into one, then what you need is an Internet security suite. Several are available, but one of the most accomplished comes from McAfee.
McAfee Internet Security offers a wealth of protection options for your Mac, allowing you to concentrate on enjoying the things that matter rather than worrying about threats from Trojans, malware and data theft. All of these things are protected against with McAfee, and you will also find that the software auto-updates, leaving you free to get on with browsing the web.
You can purchase Internet Security for Mac OS X via home.mcafee.com/store/mac-internet-security.
Image credit: screenshot by author.
Choosing a Family Safety Tool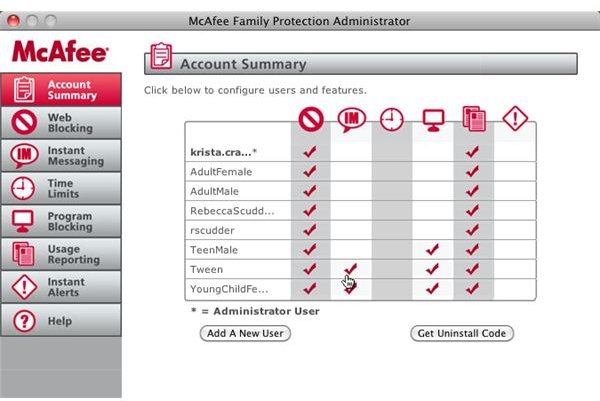 Protecting your family from the threats that can be uncovered on the web is just as important as firewalls and antivirus; similarly, if you wish to limit the amount of time your family spends on the web or even the computer, you can take advantage of a family safety tool to help with this.
There are several popular ways of doing this, but one new solution – again from McAfee – features a particularly strong feature set.
McAfee Family Protection offers website blocking (based on URL, content and keywords), program blocking and usage scheduling, allowing you to ensure that your children and any other young relatives limit their time online, avoid adult-themed sites and maintain their innocence.
You will find McAfee Family Protection at home.mcafee.com.
Image credit: screenshot by author.
References
Author's own experience.