PC Based Wireless Home Security Systems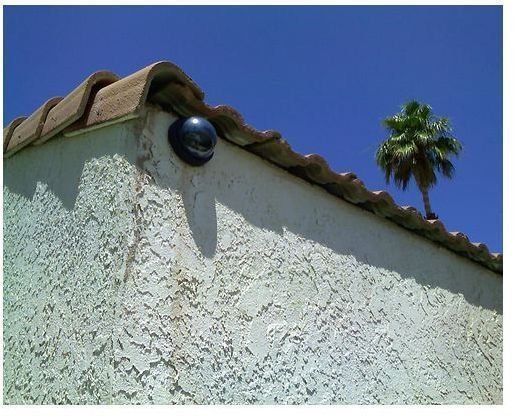 A wireless PC based security setup is a relatively cost effective way to install a security system without running wires, while at the same time having a system that can be easily relocated without much trouble. However, the main challenge that many face in configuring such a system is deciding what features to look for.
Video Cameras
Installing the ideal security camera is key to having an effective wireless security system. The cameras must be able to cover any area of concern and while at the same time produce video of a reasonable quality. While installing multiple stationary cameras may be necessary to provide full coverage, it may be more cost effective to install pan/tilt/zoom cameras that can be moved around to focus on areas of concern when the need arises, especially if the video feeds will be monitored.
If the video feeds aren't being monitored, it may be necessary to purchase enough stationary cameras to provide full video coverage if the security requirements demand such. Also consider if installing a system with audio capability will help your cause – audio makes it possible to hear what is going on just outside of the cameras line of sight.
Also consider the wireless range that the cameras can cover before you make a purchase. The last thing you want is to purchase cameras that have less than adequate range and would require the use of wireless repeaters when a another solution would have done the job without the additional expense.
It is easy enough to setup a security system to capture video 24/7, but that would mean burning more electricity, and undergo more wear and tear than would obtain if a intermittent recording solution, such as a motion detection, were used, not to mention the cost of purchasing tapes for an analog setup or enough hard drive space for a PC based security system. Ensure that the cameras you choose have motion detection as well as pan/tilt/zoom and strong wireless capabilities.
Media Storage
It used to be that if you wanted to record the video feed from your security cameras you had to install a bank of VCRs and purchase a generous amount of videotapes to capture all the action. Even though tape base storage can store hours of video footage, the quality of the footage normally degrades over time especially if the tapes are continuously reused or stored improperly.
Today, digital video solutions can record hours of footage, but don't require the installation of as many recording devices or video storage media (video cassettes). Perhaps the biggest advantage of going digital is the fact that these systems can be rewritten to many times without a degradation of the video quality. Other advantages include a reduction (over the long-term), in the amount that is spent purchasing storage media and superior video quality.
If you will be storing video or event-activated screen shots from the camera then you will definitely need a generous amount of storage. Consider installing at least 1TB of hard drive storage or get an expandable external hard drive assembly so you can increase capacity as the need arises. As an alternative, you can setup an email account (i.e. Gmail) to accept screen shots from the cameras. This way you will have evidence to review should an event warrant and investigation. Of course, you may need to clean out the email account every so often to ensure that the account's storage limit is not exceeded.
Video Management Software
Depending on the hardware and software bundle you purchase, you may still need to get video management software to manage the cameras (pan/tilt/zoom) and the video feeds that they produce. The best video management solutions are also able to set alarms, manage the storage media and schedule backups. In the next section we will recommend a software package for use with your wireless PC-based home security system.
Recommendations
A good security camera you can consider using is the Panasonic BL-C131A. It is a pan/tilt/zoom option that captures up to 30 frames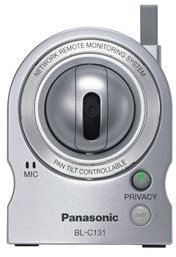 per second and has a max resolution of 640 x 480. As a bonus, the BL-C131A can also captures audio at 300Hz - 3.4kHz.
The BL-C131A has a powerful alarm, motion detection and image sharing services that can email, and export images to a web page or dump content to a FTP server via Ethernet and even Wi-Fi IEEE802.11b/g.
Those who are concerned about security can take some comfort in the fact that the camera supports WPA2-PSK (AES) encryption to secure wireless transmission and also supports the less secure WEP encryption standard for use in instances where security is not a major concern, or when very strong wireless data encryption is an annoyance to setup and use.
A video management software solution that you can consider using is the Milestone suite of products, in particular the Xprotect Go Version. Though Milestone has a corporate solution that can handle in excess of 250 cameras across several remote sites, the Xprotect Go solution is more suited for small installations that use less than 8 cameras and is managed by one user. Best of all, Xprotect Go is free.
References
Mueller, John Paul "The Savvy Guide to Home Security," Indy Tech Publishing, 2005: P143-146
Image Credits:
"PC based wireless home security systems - bl-c131a," https://www2.panasonic.com/consumer-electronics/shop/Computers-Networking/Network-Cameras/Residential-IP-Network-Cameras/model.BL-C131A.S_11002_7000000000000005702
"Wireless pc based home security camera," https://www.flickr.com/photos/fboyd/2539496836/sizes/m/in/photostream/