Introducing and Presenting Three of the Best Email Encryption Software

Introduction
Email security has been an issue since the beginning of the internet. No one can be certain of what happens from the moment his/her email leaves the computer until the time it reaches its destination. And since an email often carries sensitive information, it makes sense that it has to have a certain level of security. This is why some software companies have developed relevant programs that undertake this task. Below are the ones that qualify as the top five such programs.
Armacrypt
This is a commercial program that is quite simple and user-friendly. It works independently of any email software or webmail you may use, having its own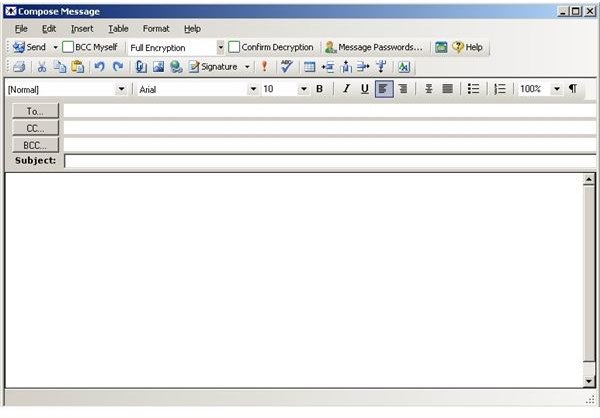 . Armacrypt works smoothly, but the features it offers are somewhat limited. In addition, it is very hazy regarding the encryption it uses, something that may deter the more advanced user. However, the graphical user interface it has is quite decent and the software is quite straight-forward.The big plus it has is that it works with any email software you have and that it's easy to use. Armacrypt was developed by Mirrasoft and retails for $29.90.
GPG4Win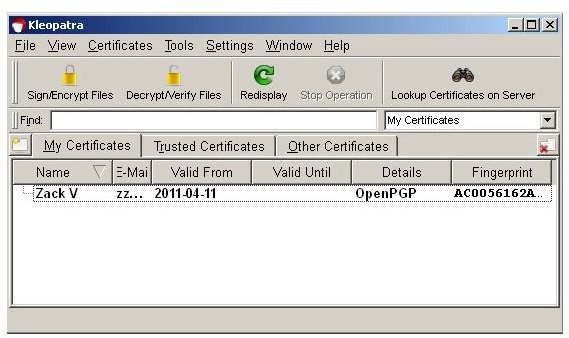 This is a freeware program, originally developed for Linux OS, trying to mimic the famous PGP. Although it is not strictly email encryption software, it can undertake this task as well. Its main component is Cleopatra, a quite versatile encryption program which, however, is a bit tricky to learn. It encrypts email text as
copied from the clipboard. If the email has attachments, they have to be encrypted separately. GPG4Win has a decent GUI but like Armacrypt it is also quite hazy about the encryption algorithm(s) it employs.However, it is versatile and can work with any email program you have. Considering that it is free, it's not a bad choice.
PGP Desktop 10.1.1
This is a commercial product, probably one of the most robust ones out there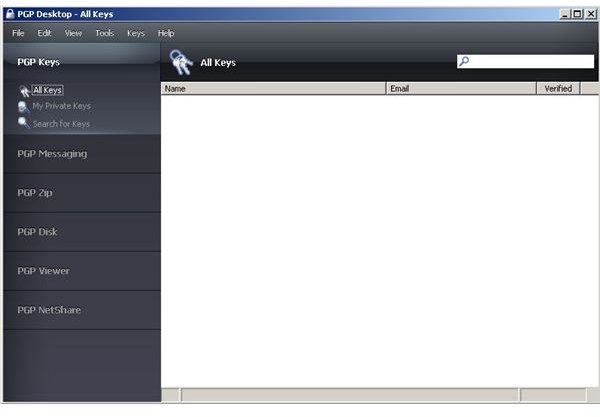 . It originally started as a free computer security solution, offering a very advanced encryption standard to everyone for file encryption. Once it expanded, it covered a variety of computer security applications, including email encryption. The program is quite complicated and not so much for the novice user, but it is an expert's delight. PGP uses state-of-the-art encryption techniques, including assymetric ones for the emails. It offers a lot of options and the GUI it has is very good. Probably a worthwhile solution for a medium to large company, due to its high cost. PGP (along with its other commercial variations) is now part of Symantec.
SecExMailHome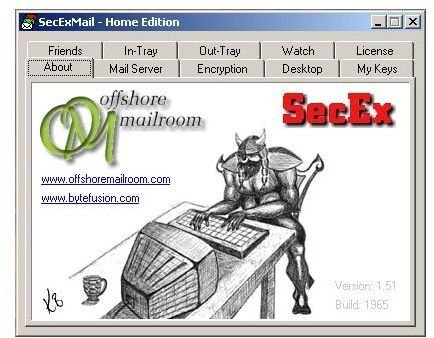 This is another freeware program which is very simple and straight-forward. Its encryption methods are transparent, it offers a number of options and the GUI is very good. The only downside is that it is not compatible with webmail clients. Other than that it is an exceptional program, which makes one wonder how it is still free, even for commercial use. SecExMailHome was created by Offshoremailroom Ltd. and Bytefusion and it uses assymetric encryption.
Taceo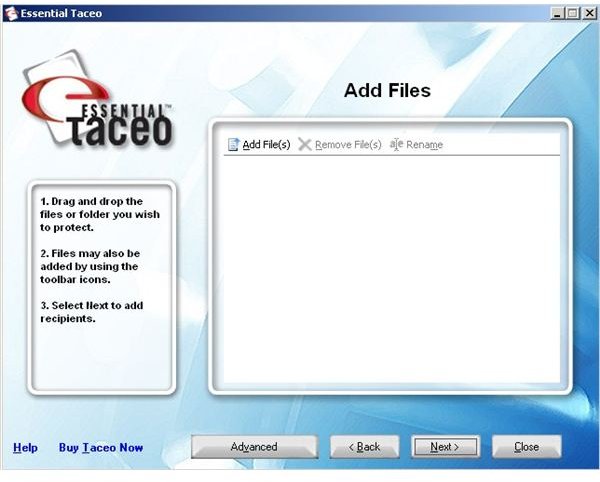 This is a program is somewhat slow to install and to start up. Nevertheless, it is quite professional, with good functionality and a very well-designed GUI (apart from the simple interface seen on the left, it also offers an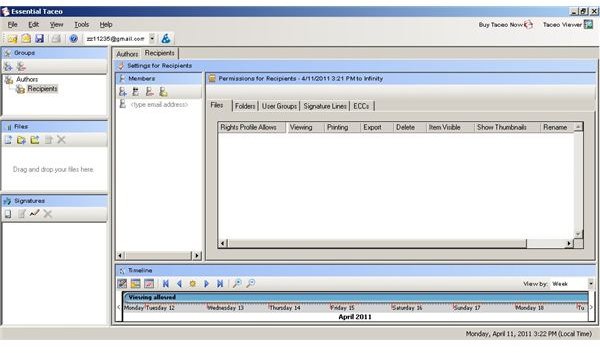 , for the more experienced users). The program however is quite secretive in terms of the encryption methods it uses and it takes a while to learn. It is clear that when Essential Security Software developed it, it had advanced users in mind. The program costs $129.99 although it is not clear if you can still buy it since the company has gone out of business. Still, the trial version is quite good to work with, if you are up to the task.
Conclusions
All of the previously mentioned programs are quite good, making the choice of the best one a quite challenging task. Depending on whether you want to spend money or not, you may go for the SecExMailHome (freeware) or the PGP Desktop (commercial). If however you don't trust free programs but you are not willing to pay a lot for PGP, Armacrypt is a good option as well. Whatever the case, it is worthwhile to download a trial version first to see if the look & feel of the program appeals to you. If you are interested in freeware programs mainly, you can find additional options in a relevant Bright Hub article on free email encryption software.
References
1. Armacrypt: https://www.mirrasoft.com/armacrypt
2. GPG4Win: https://www.gpg4win.org
3. PGP Desktop: https://pgp.com
4. SecExMailHome: https://www.offshoremailroom.com & https://www.bytefusion.com/products/ens/whichver.htm
5. Taceo: No home website available. Can be downloaded at: https://www.softsea.com/review/Taceo.html