McAfee Antivirus Plus: System Requirements and Performance Tools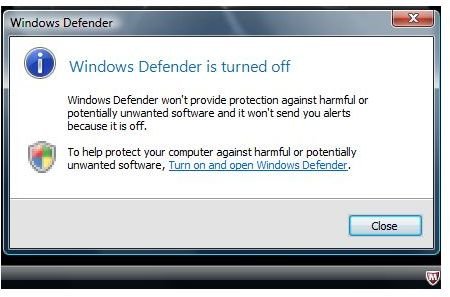 McAfee Software
McAfee AntiVirus Plus 2011 is the current version of McAfee software to protect against malware, intruders and malicious or fraudulent websites. The program's system requirements are similar to most antivirus vendors, but not all features in this McAfee software are compatible or will run in Windows 7. Find out in the next sections of this article about McAfee AntiVirus Plus system requirements and how to enhance the performance of the program.
System Requirements
The system requirements and important notes when using McAfee software for Windows are as follows:
Windows Defender should be turned off - McAfee will

when the installer is detected as enabled.

Service Pack 2 or higher - Windows XP users should install the latest service pack update for Windows prior to installing the McAfee program.

Vista and Windows 7 users with or without the service pack installed can run McAfee antivirus software.

McAfee Local Backup on Windows 7- If you are using McAfee Internet security or McAfee Total Protection suite, the McAfee local backup will not work. There's no fix at the moment but McAfee suggests using the built-in backup utility in Windows 7.

Internet Explorer 6 or higher and Firefox 3.5 and higher are the supported web browsers in McAfee. SiteAdvisor will only install its add-on on these browsers.

McAfee requires XP computers to have at least 512 MB of RAM, while Vista and Windows 7 should have 2 GB of RAM.

High-speed Internet connection - McAfee recommends using a fast Internet connection to prevent slow issues in downloading protection and program updates or when connecting to McAfee servers using the SiteAdvisor feature.
Performance Tips in Using McAfee
To enhance the McAfee AntiVirus Plus performance on your computer, it is recommended to keep the system, McAfee and other programs up-to-date. An old version of McAfee software with an active subscription will continue to protect the computer, but the performance and product features are not the same when using the new version that offers improvements and fixes to known issues.
In addition to using an up-to-date software, McAfee AntiVirus Plus also includes PC optimization tools, such as, QuickClean, Defragmenter and Shredder.
The QuickClean feature in McAfee helps improve the computer performance by removing temporary and unnecessary files in Windows. It can be scheduled to remove unnecessary system files and to remove deleted or sent e-mails and browser files. The Shredder feature in McAfee software helps remove private information when deleting files in the recycle bin, temporary files and other user-selected folders, files or drives.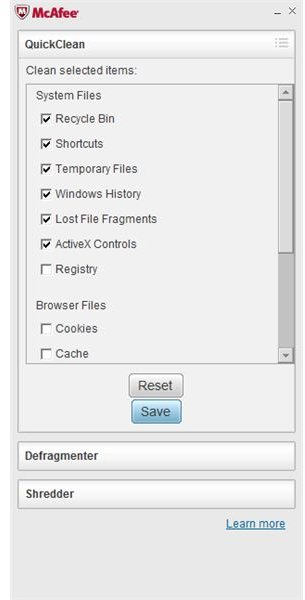 McAfee does not have its own defrag program but it does provide a handy menu to launch the built-in defragmenter program in Windows.
The program settings in McAfee's software is enough to run without causing slow performance on Windows. In fact, I tested the boot-time of Windows before and after installing McAfee software:
Windows boot-time without McAfee:

Windows boot-time with updated McAfee software:
Using, scanning or updating McAfee software should not cause performance issues if the McAfee software is up-to-date, not corrupted or not damaged. If you are experiencing slow performance or high CPU usage by any McAfee processes, or if the desktop is not responding normally, you should use McAfee Virtual Technician tool to check and fix problems in McAfee program. Also, make sure that the computer is not infected by malware that is actually causing the slow performance or Internet connection problems.
References
Image credit: Screenshot taken by the author, courtesy of McAfee
Information based on author testing of McAfee AntiVirus Plus and the McAfee product information website
Product version: McAfee AntiVirus Plus v14.5.130