Which is Better? Avast vs. AntiVir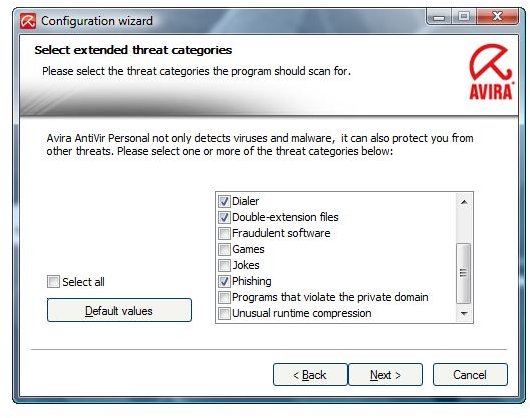 Free Antivirus Vendors
Avira AntiVir Personal and Avast Free Home edition both offer on-access protection and on-demand scanners for Windows against viruses, adware, spyware, rootkits, Trojans, computer worms and other types of malware. These free antivirus programs also offer free daily virus database updates to help protect against new or zero-day malware.
In the following sections of this article, we'll cover each software installation process, malware detection and prevention, features or options and performance to help you determine which is best: Avast vs. AntiVir?
Setup: Winner - AntiVir
Setting up AntiVir 10 and Avast 6 in Windows is straight-forward except the unnecessary and third-party software included in the latter. Avast continues to bundle its installer with Google software which is why it is important for end-users to keep an eye whenever you install new programs on Windows.
Avast will create a restore point in Windows and it will automatically run a quick scan during installation. The problem with the initial quick scanner is the use of old virus databases. AntiVir on the other hand provides the said options which means the user decides to create a restore point before installation and to run a quick scan. If you opted to scan Windows, AntiVir will first check for database updates prior running the initial scan task.
AntiVir installer will display the configuration wizard, allowing end-users to setup what threats to detect e.g. potentially unwanted software, games, jokes, hoaxes, fraudulent software, etc. Avast does not offer this option which means you will need to configure which threat to detect after the install process. Note that the default setting in Avast will not detect potentially unwanted software.
Avast will add a browser add-on that checks the rating of websites. It will also add a gadget in Vista or Windows operating systems. AntiVir will not add anything on the browser and there's no sidebar gadget.
There is no need to register an e-mail address to use the AntiVir Personal edition. Avast requires e-mail registration to activate the free antivirus protection.
User Interface and Performance: Winner – AntiVir (UI) / Avast (Performance)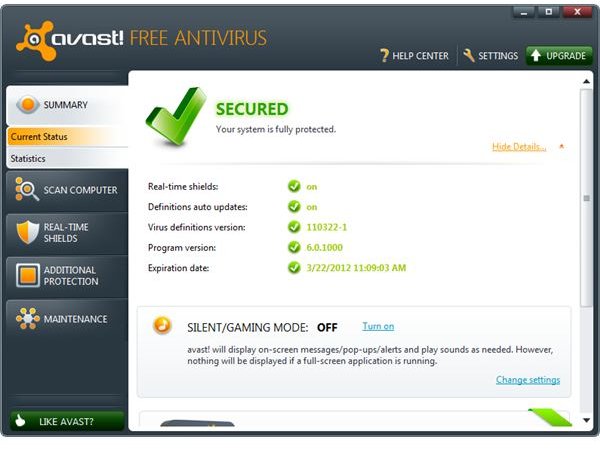 AntiVir's memory usage is around 23 MB while Avast will only use 6 MB. The on-demand scanner by AntiVir can use up to 84 MB of memory while Avast scanner uses 14.1 MB.
A system scan with 36 MB of used disk space out of 149 MB total hard disk space using AntiVir, finished in less than 24 minutes while Avast finished in less than 13 minutes.
The computer's boot-time also increased big time after installing AntiVir:
Windows boot-time with AntiVir program –

Windows boot-time with Avast program –

Windows boot-time without Avast or AntiVir software –

and

, respectively.
The built-in updater in AntiVir will display an AntiVir notifier that advertises the paid products of the vendor. Avast updater will not display such ads. AntiVir's user interface is much neater than Avast. Also, AntiVir does not require Adobe Flash Player to view the statistics.
Please continue to Page 2 for more on this antivirus comparison: Avast vs. AntiVir.
Features and Options: Winner – Avast
The web shield, boot-time scanner, site blocking, and auto sandbox in Avast's software are useful protection features that win over the AntiVir program.
The default action of Avast when a threat is found is faster and better than AntiVir. Avast will immediately take action with user interaction while AntiVir will provide the alert with the option to remove the threat or view the details. This option in AntiVir can be change, however, so no user interaction is required when a positive threat is found.
Note that both programs provide real-time protection against viruses, Trojans, rootkits, adware, spyware, computer worms and other types of malware. There are also quarantine and exclusion manager features to help restore and exclude files.
Browsing Protection: Winner – A Tie
This Avast vs. AntiVir article would not be complete without checking the browsing and malware protection and detection by the programs.
I visited URLs and websites that are known risks and found that Avast and AntiVir succeed to detect all links as malicious or with threats except for a fake AV scanner website. It's unfortunate that the on-demand and on-access protection by these programs also failed to detect threat on the downloaded fake AV installer. Below are the screenshots of the websites and the detection results by Avast and AntiVir.
Images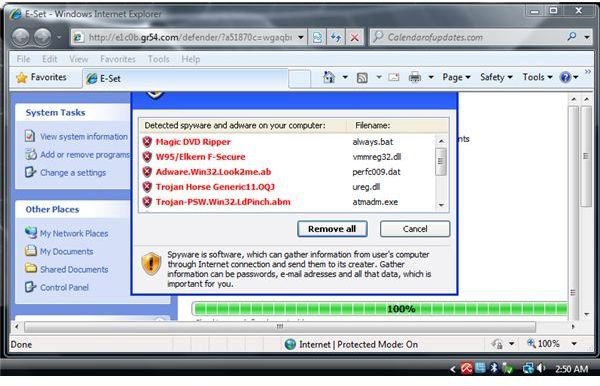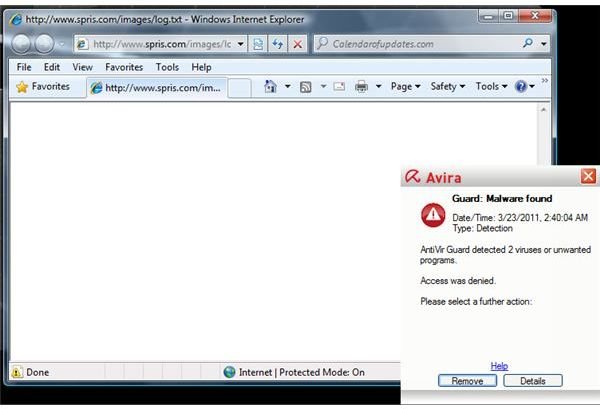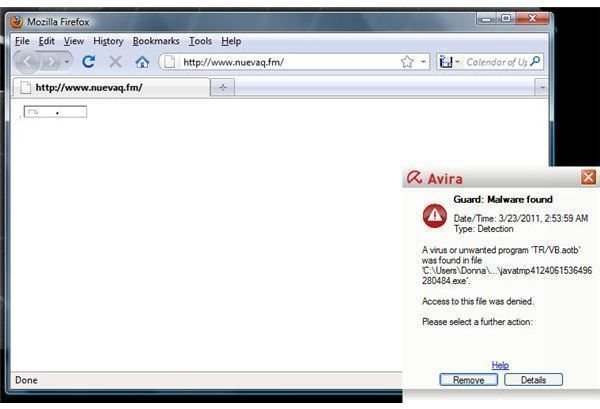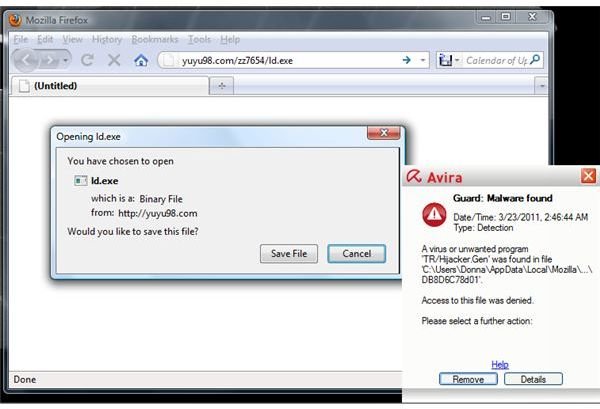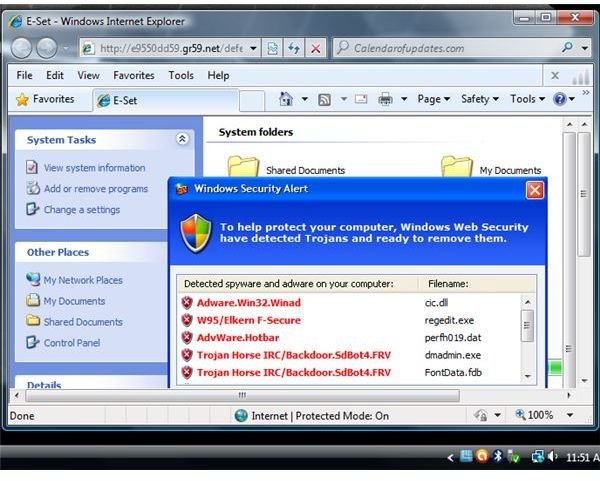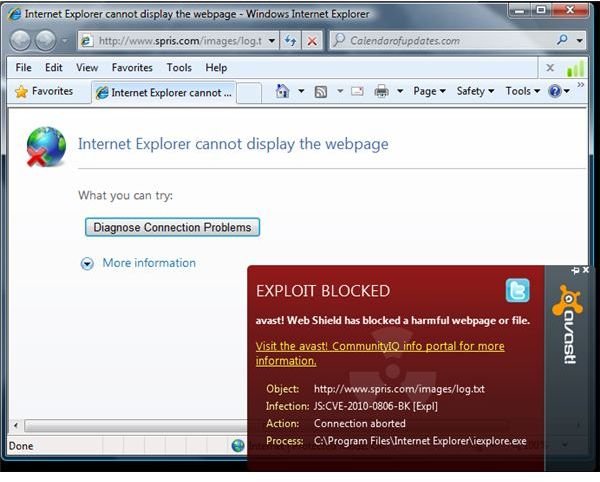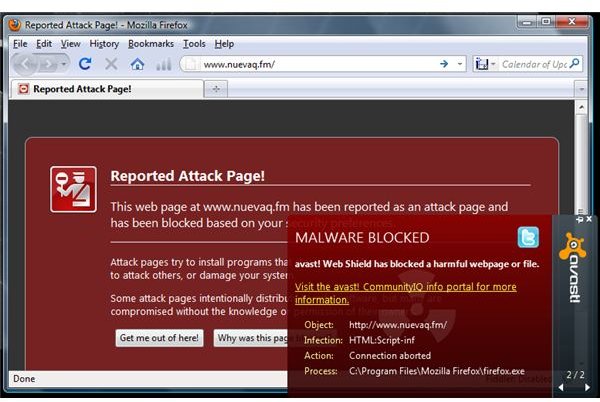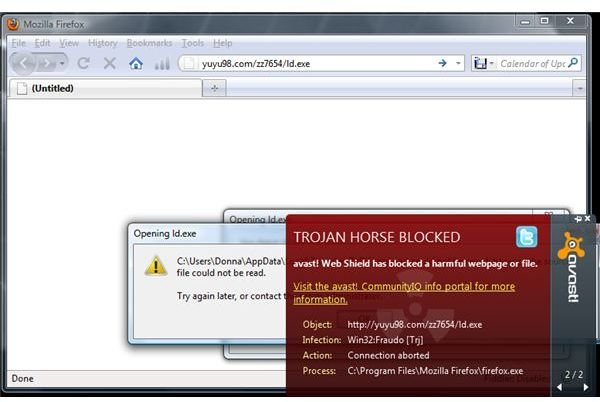 Malware Detection: Winner – Avast
I transferred 15 malicious files consisting of Trojans, fake AV, adware, rootkits and spyware on the system drive to test if the antivirus software would detect all or most of the malware. Avast is able to detect 12 out of 15, while AntiVir only detected 11 out of 15, in real-time. Both programs moved the detected items into quarantine or virus chest. Next I allowed the on-demand scanner to scan the remaining files but both programs again found no threat.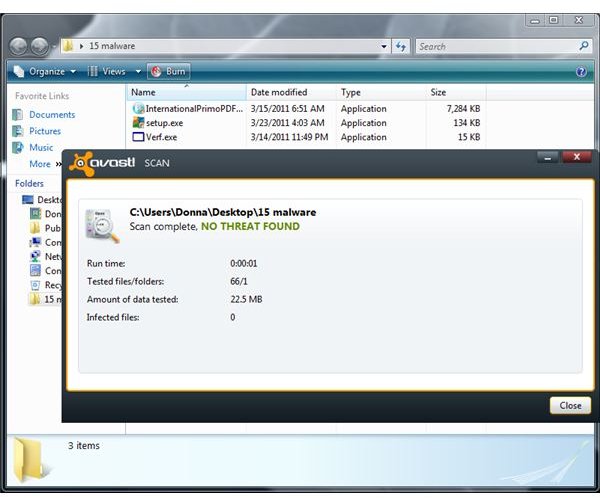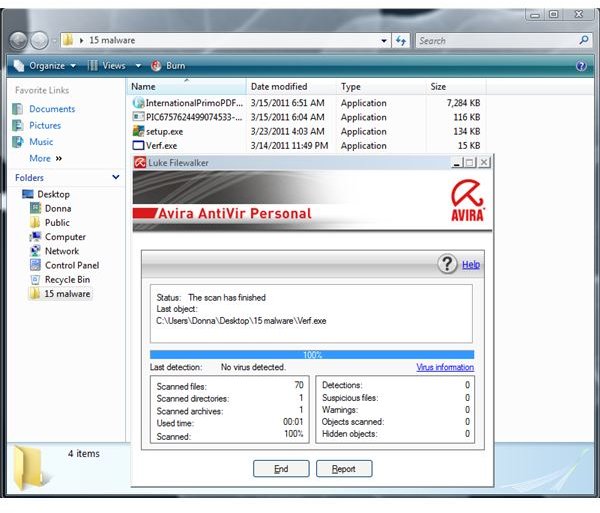 Another test I've done is to execute the undetected malware files I transferred to the system drive. None of these antivirus programs are able to defend the computer from malware files that it did not detect during transfer or download. The malware succeeds in infecting the computer with Trojans, browser hijacker and fake AV.
Both software programs failed to detect a new fake AV pretending be an E-Set Antivirus but using an AVG logo and icon.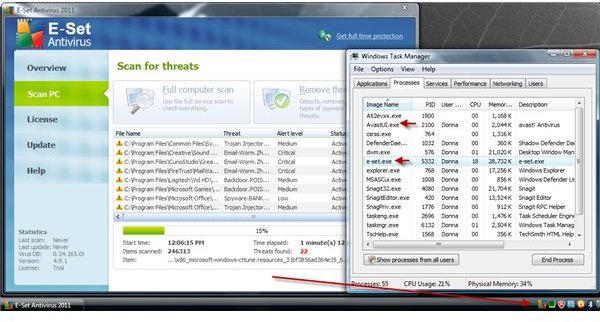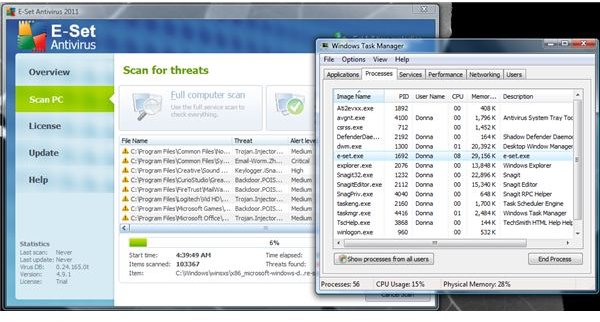 Conclusion
The new Avast 6 performed better than AntiVir v10 – from performance to features. However, malware detection or protection is neck-in- neck. I did notice that Avira AntiVir 10 can identify malware on malicious websites better than Avast, but often depends on the Web shield protection, (e.g. if the site is safe or not). Both programs are recommended to use for end-users looking for free antivirus software. Just make sure to only install one virus protection and add an anti-malware program to add an extra layer of protection from malware that some antivirus programs will miss.
References