Panda Global Protection 2012 Review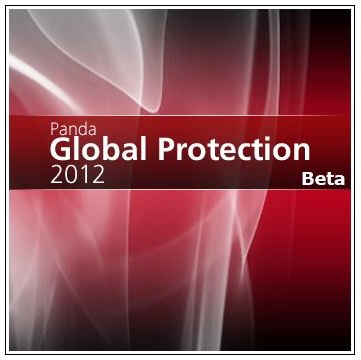 Panda Global Protection 2012
The Internet security suite program by Panda Security is not only about protecting end-users of Windows but also active home PC users. People who are on the go and managing multiple computers can take advantage of the great features in Panda Global Protection security software. Below, find a Panda Global Protection 2012 review; this new program is currently in beta stage.
Features of Panda Software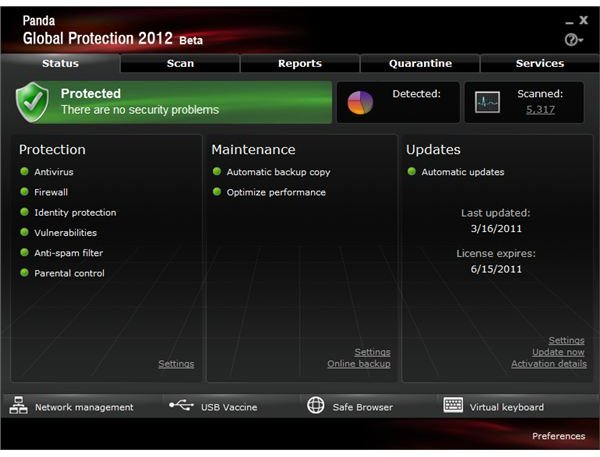 The user interface (UI) of Panda Global Protection 2012 is a bit similar to the 2011 and 2010 editions. The only difference is the color, design and new menu in the UI surface.
The key features of this program are as follows:
Real-time and on-demand virus and malware scanner.

Protection using Panda's Collective Intelligence technology - this is also known as Panda Cloud protection.

Firewall and Identity protections.

Anti-spam and Parental controls.

Backup and Tune-up.

Optional remote access using BeAnywhere - a Web-based tool that allows remote access to your PC anywhere in the world, at any time.

Panda secure vault - an option to encrypt, decrypt or erase files and folders.

Virtual keyboard and Panda Safebrowser - an option to use virtualized Internet Explorer.
Panda Global Protection also includes vulnerability scanner, automatic updates, context menu scanner, network management, network traffic scanner, USB vaccine, a rescue disk tool and quarantine manager.
Installation and System Requirements (4 out of 5)
Like other security software vendors that continue to provide protection to Windows, Panda Global Protection 2012 runs on XP, Vista and Windows 7.
The install process is straight-forward. There's an option to install the program using a typical or minimal method. There's also a custom install method so you can choose to install only components you actually need. It's strange that Panda Security continues to require a system reboot before you can start protecting the PC and the network. Many software developers have enhanced the software installation of their Internet security software by not requiring a computer reboot, unless a product or component update is being installed on top of the existing package.
Performance (4 out of 5)
In this Panda Global Protection 2012 review, I noticed a lag in browsing the Internet, especially if the Web contents have videos and several graphics e.g. YouTube.com. The on-access scanner seems to be the culprit since the memory usage doesn't use up too much memory.
The program and running processes only used 4.7 MB, if the PC is idle but it will use up to 35 MB during a scan. There's an option to enable CPU management which means Panda will try reducing its CPU usage during a scan. I tested the said feature and it worked like a charm. The memory usage was reduced to 21 MB during a computer scan.
The vulnerability scanner has issues though – the test system does not have the current Windows updates and some third-party software is out-of-date. The Panda vulnerability scanner found no vulnerabilities on the computer that can be exploited.
The Parental Control component is giving me an exceptional error code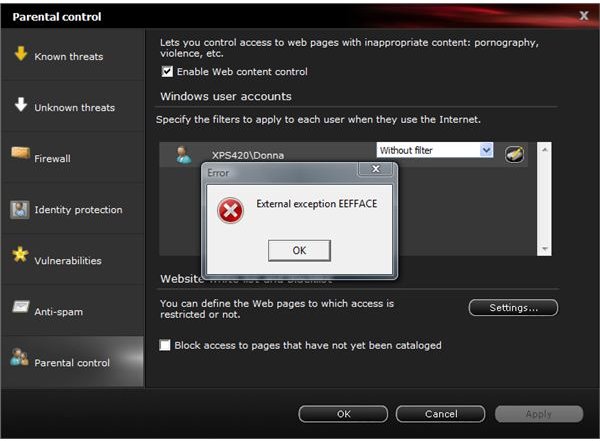 when I try to click on the option to define the websites to restrict or allow.
Price to Value (4 out of 5)
Panda Global Protection 2012 is currently in beta which means it's free to use, for 3 months; you can download Panda antivirus here. Users of its 2011 edition can take advantage of a free upgrade when the 2012 edition is released.
Conclusion
The Internet security software by Panda is worth using but it is only worth upgrading if it's ready as a stable release or when most of the bugs have been fixed. The neat and useful features in the Panda Global Protection program can't be ignored since it's what most active users really need.
References
Screenshots taken by the author, courtesy of Panda Security.
Product version: Panda Global Protection 2012 Beta version 5.00