We Answer: How Do I Reinstall My Existing Norton 360 to Windows 7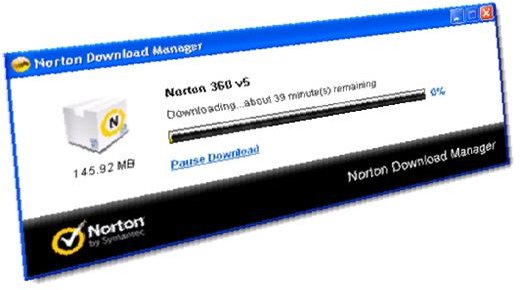 Norton 360 and Windows 7
The earlier version of Norton 360 is known to be incompatible to Windows 7 operating systems. End-users should upgrade to Norton 360 v5 or v4 to continue using the virus protection offered by Symantec. Below is some information that should answer a frequently asked question, "how do i reinstall my existing Norton 360 to Windows 7?".
Reinstalling Norton 360 in Windows 7 Upgrade
If you recently upgraded an earlier operating system to Windows 7, you might find Norton 360 is blocked to run during Windows startup. This problem is caused by incompatible version of Norton program. Norton 360 v3 and earlier is not compatible to Windows 7 which means you need to reinstall the program.
To reinstall Norton 360 to Windows 7:
Download the latest setup file for Norton 360. Click here to download the Norton 360 v5 download manager and then click Start Download button.
Save the N360Downloader.exe on your desktop and execute it to start downloading Norton 360 v5 package installer.
The installer package will automatically remove the old and incompatible version of Norton 360.
The installer will recognize the license information or subscription's validity which means you don't need to re-enter the product or license key.
Reboot the computer when prompted. Windows 7 should now run Norton 360 without an issue.
Reinstalling Norton 360 in Clean Install of Windows 7
Most advanced user will clean install the operating system by reformatting the hard-disk. If you have a clean-install Windows 7 operating system, and wish to install Norton 360, make sure that you are going to download the latest and compatible version of Norton 360. To date, version 5 of Norton 360 is the latest setup file but if you prefer using Norton 360 v4, you can continue using it since both version is compatible to Windows 7.
Upgrading Norton 360 Before Using Windows 7
Symantec understand that people are now upgrading to the latest edition of Windows. If you are using Windows XP or Vista with Norton 360 v3 running, you should consider upgrading to the latest version of Norton 360 which is version 5. If you rather not upgrade to Norton 360 v5, you need to install the Norton 360 compatibility update.
The compatibility update is automatically downloaded and installed by Norton LiveUpdate for Norton 360 v3 customers with active subscription. If you did not receive the compatibility update, manually run Norton LiveUpdate.
Only upgrade to Windows 7 if you've downloaded and install the compatibility update of Norton 360 for Windows 7. If Norton 360 stops functioning after upgrading to Windows 7 or if you have already upgraded to Windows 7 without uninstalling the incompatible version of your Norton, you will need to use Norton Removal tool to uninstall Norton 360 and then reinstall Norton 360 using version 5 installer package.
Note that users of Norton 360 Secure Online Storage should also download BUdump.exe from Symantec website. This executable will backup your online storage backup settings.
References
Image credit: Screenshot taken by the author, courtesy of Symantec.
Product installed: Norton 360 v5 using Norton Download Manager v1.6.0.18