Save Money Buying Norton Internet Security 2010 1 License for Windows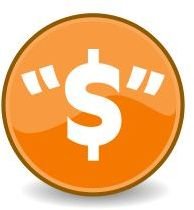 Norton Internet Security
Symantec's Internet security suite is one of the most widely-used security software packages for Windows. It's also one of the most recommended security softwares by Independent virus testing labs and technology reviewers. The quick install process, good PC performance and above-average malware prevention and detection makes Norton one of the best antivirus and firewall programs on the market today.
Norton Internet Security 2010 1 license will cost you $70 to protect 3 computers. You'll save time and cash if you will only follow the tips in this article before you decide to make an online purchase.
Existing Norton Customers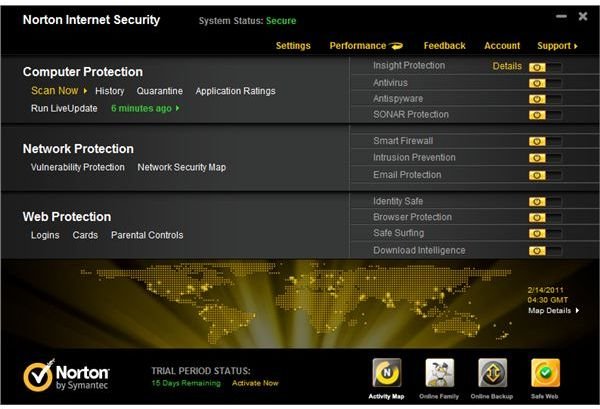 If you are an existing customer of Symantec that uses Norton Internet Security 2010, 2009, 2008, 2007 or 2006, and you are up for renewal in coming weeks, you can save money:
A new purchase of Norton Internet Security costs $70 while a Norton renewal will only cost you $60. After renewing the subscription, you can choose to keep using the currently installed version of Norton or take advantage of a free upgrade to Norton Internet Security 2011. Upgrading to a newer version of Norton software eliminates the top 10 biggest problems in Norton's 2010 edition.
The 2011 edition of Norton products have received several new features and improvements over 2010 and earlier versions which you should enjoy, such as, reputation scan, Safe Web for Facebook, Norton Rescue Tools, Norton Bootable Recovery Tool, Norton Power Eraser, improved Download Insight and performance alerts.
You'll only want to stay with Norton 2010 edition if you are quite satisfied with it and do not need these new features. If you are new to NIS 2011, check out the Norton Internet security guide article to get started in using the program.
New Users of Norton Internet Security Program
For people who want to try using Norton Internet Security 2010 1 license instead of the new 2011 edition, you have to look for the online store that sells previous editions of Norton. One example is the Amazon website that sells Norton Internet Security 2010 for $30 only.
And those who plan to replace other Internet security programs with this new version of Norton Internet Security 2011 can also save money when buying from online stores like Amazon. One of the items I found is NIS 2011 1 license for 3 PCs which is sold for $20 only.
Other websites that provide discounts when buying NIS 2010 edition is etrade.com.
Box Version of Norton Internet Security
Not only in online stores can you get discounts when buying Norton Internet Security, but also in local shops that sell Norton software. If you are still keeping the packaging of your previous version of Norton software, you can bring the box to a partner store by Symantec. Make sure that the bar code in the retail box of Norton is not damaged or missing.
Call the nearby local store or partner of Symantec to check for an upgrade discount from Norton 2006 to 2010. If the deal is good, take advantage of it. However, it is better to use the latest setup file of Norton software by downloading it from the Symantec website. By doing so, you will not only install the latest version but an installer with fixes.
Image credits
Screenshot taken by the author, https://upload.wikimedia.org/wikipedia/commons/9/90/Emblem-advertisement-dollar.svg By Derivative work by Werson, based on Image:Emblem-important.svg by The people from the Tango! project. (Own work) [CC-BY-SA-2.5 (www.creativecommons.org/licenses/by-sa/2.5)], via Wikimedia Commons.