Which is the Best? Eset vs. Avast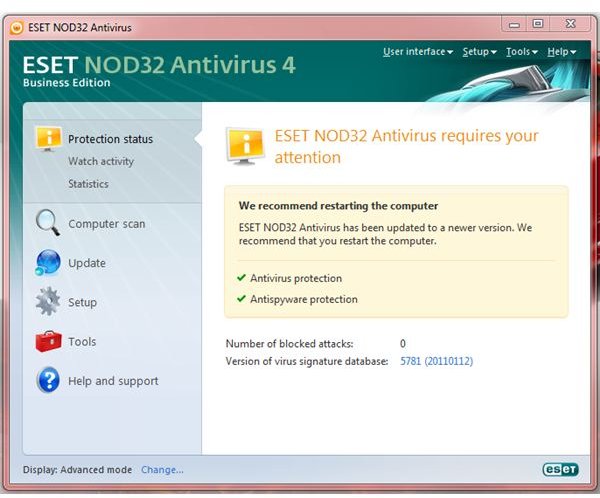 Free security scanner
We can always find a free computer scanner from reputable antivirus vendors. Some of them offer free online scanners or free antivirus scans for 30 days or 100% free with limitation. Eset and Avast are two of these antivirus vendors that offer free security scans for Windows. This article will provide a free security scan comparison using Eset and Avast software.
Eset NOD32 and Online Scanner
Eset provides a free online scanner and a 30-day trial of their NOD32 antivirus program. Both malware scanner services by Eset can detect worms, rootkits, adware, spyware, viruses, trojans and other types of malware.
Eset NOD32 Scanner - This antivirus scans not only the computer but can also scans and protects emails, documents and websites against malware. The only item to note when using the NOD32 antivirus scanner is the default setting for Potentially Unwanted Programs (PUPs) scan. The real-time and on-demand scanner for PUPs is disabled by default. It's important for home users to enable the on-access and on-demand scanner for PUPs. Office or enterprise users can opt-out of enabling PUPs detection if their IT administrators need to use such program for logging purpose.
The antivirus scanner by Eset performs well especially if you are using the default setting with smart optimization enabled. Disabling this feature in Eset scanner will not use the highest scanning speed and will scan all items that the user has selected in the ThreatSense core setting. ThreatSense is the proactive detection technology used in Eset products with options for customers to adjust the file types, file extensions and level of scanning to be used by the antivirus program. Keeping Smart optimization enabled will use the setting set by the Eset development team. Note that this feature is often updated by their team via regular updates.
The free scan using the NOD32 antivirus program is available for 30-day trial only. After 30 days, the program will no longer receive product and virus detection updates. Users should remove the software if you do not plan to subscribe to the Eset service.
ESET online scanner - Like other online free scan services, Eset online scanner checks the system for malware for free, but does not provide real-time protection. The online scan includes anti-rootkit detection, quarantine options and allows removal of detected threats for free, as well.
Avast and Online Scan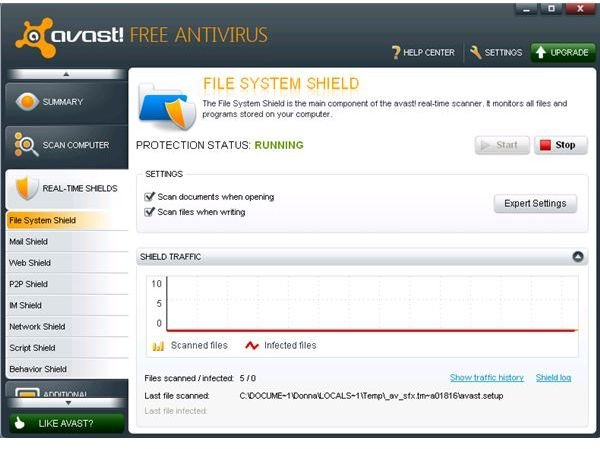 Alwil provides a free scanner in two methods – single file online scan and free antivirus scan by installing Avast software.
Avast Free - Unlike the free 30 days scanner by Eset, Alwil offers a truly free antivirus scanner for Windows. The program includes on-demand and on-access scanners, autosandbox, WebRep, a boot-time scanner, game/silent mode and free malware removal. The limitation in Avast free scanner is no option to use SafeZone and custom Sandbox technology.
Like NOD32 antivirus software, the free scanner in Avast does not scan for PUPs unless the user changes the settings. Also, Avast's default setting is to scan only some files instead of scanning "all files". This setting should be modified by the user to make sure that no files will be skipped. The web shield protection in Avast excludes scanning for some MIME types which users should consider unchecking.
Avast online scanner - the free online scanner by Avast do not check the system for malware infection. It only allows Internet users to upload a single file to the Avast server. It is limited to uploading a 16 MB file.
Note that Avast previously provided the Avast virus cleaner tool, but it was discontinued and has not receive an update since 2007.
Eset vs Avast
To test the free scanners by Eset and Avast, I visited some websites that are known malicious and also downloaded unsafe files:
Avast and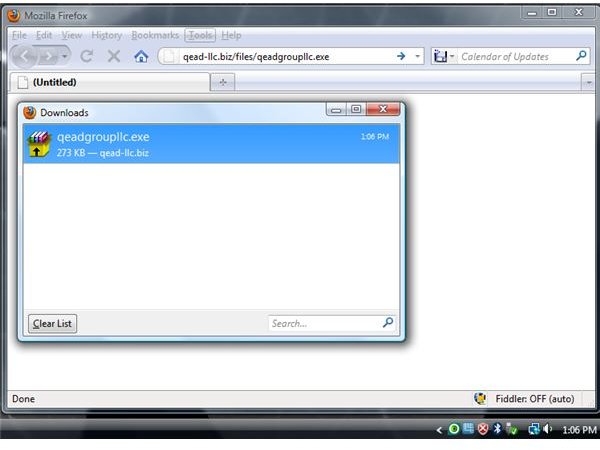 to detect zero-day malware download: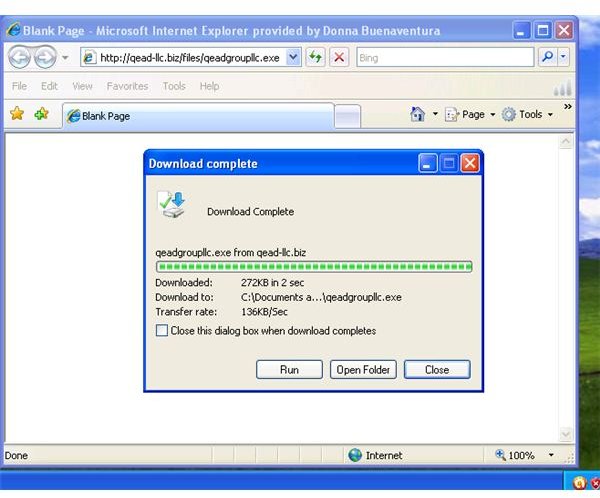 Avast failed to detect or block the download of Fake AV that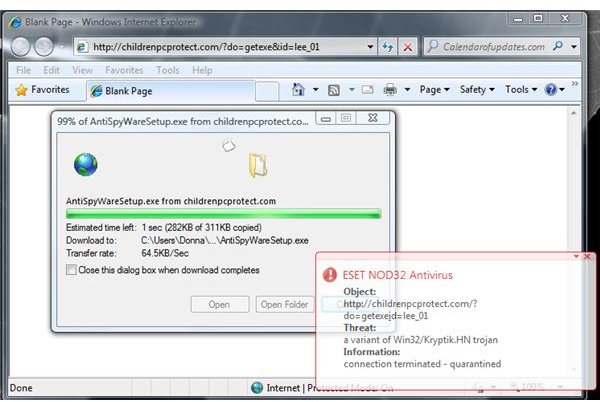 in real-time: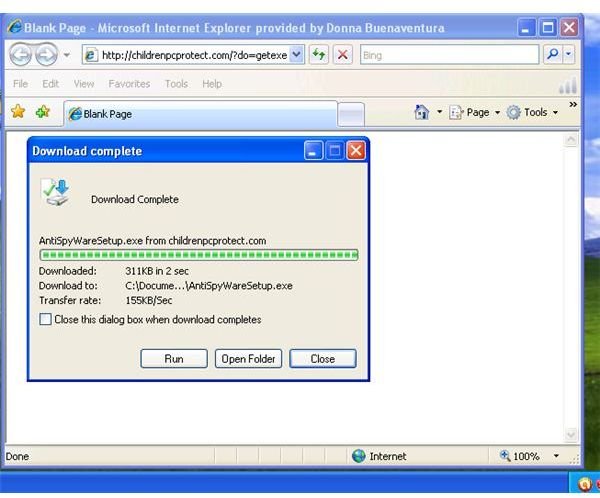 The screenshots below are the unsafe downloads and malicious websites that both programs are able to block or detect.
Images: Eset vs Avast Scanner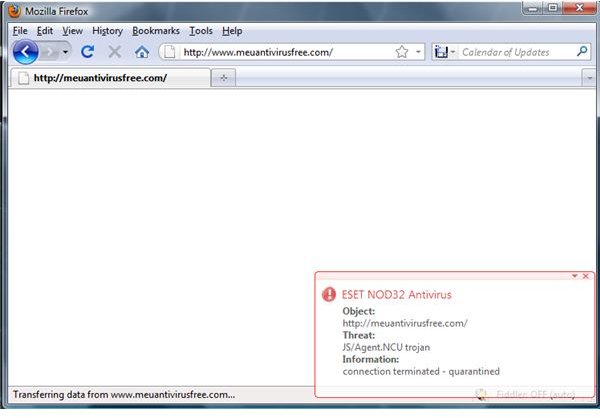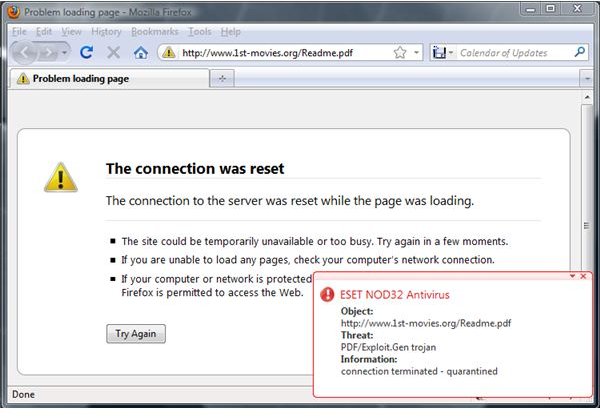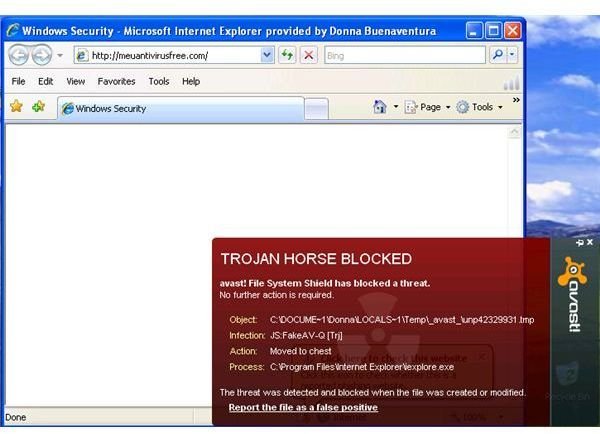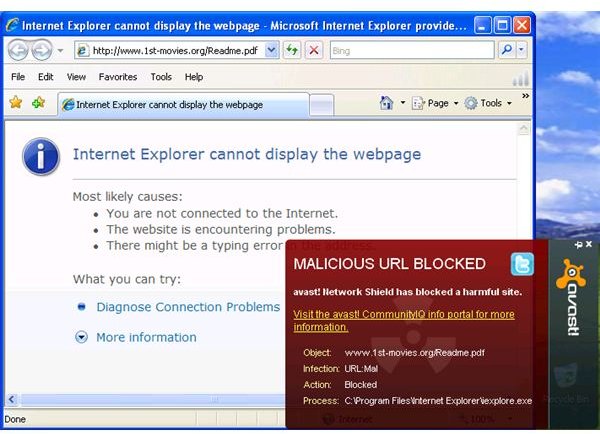 Final Words
The 'free for 30 days' virus scan by Eset is able to beat Avast free antivirus scanner. Avast may be able to detect also what Eset is able to in the next virus signature update release. It's obvious that the zero-day malware protection in Eset is better than Avast.
Image credit: Screenshots taken by the Author.
Source: Author's experience.