Tips on How to Fix Norton Internet Security E-mail Error Messages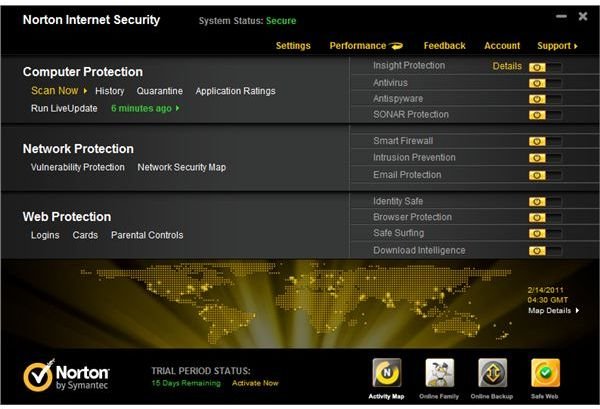 Antivirus E-mail Scanner
Internet security suite software and advanced antivirus programs include protection to scan incoming and outgoing messages. The security software integrates an e-mail scanner component in the widely used POP and IMAP e-mail clients, such as Thunderbird, Outlook, Windows Mail, Outlook Express or Windows Live Mail.
The option to scan incoming and outgoing e-mails can help protect the privacy of end-users from spyware and malware distributors, in addition to blocking unsolicited e-mails, aka Spam. However, some users are receiving error codes when sending or receiving e-mails even with the antivirus email scanner enabled. If you are blaming the e-mail scanner, this should not be case since most antivirus software programs that provide e-mail protection have been improved upon. An example is when a user receives a Norton Internet Security e-mail error code or message. Below are some descriptions of error codes received by some users and how to fix them.
E-mail Time Out in Thunderbird When Using Norton E-mail Scanner
If you are using Thunderbird e-mail client to send e-mails, you may see a time out error. This problem is not caused by the antivirus' e-mail scanner. Version 3 of Thunderbird has a new setting when sending e-mails. Mozilla has increased the amount of data that the e-mail program can send. To fix the problem, decrease the allowed outstanding data in Thunderbird:
Open Thunderbird > Options (for Windows and Linux) or Preferences (for Mac).
Click Advanced > General > Config Editor button.
You'll be warned that changes are not recommended, simply click the button for "I'll be careful, I promise!"
In the window where the variables are displayed, right-click (or control-click, on a Mac) to get a contextual menu.
Select New > Integer in the contextual menu.
Type network.tcp.sendbuffer > click OK.
In the next window, type 65536 > click OK.
Close any opened window and try using Thunderbird again.
Error Code 452
One of the common error codes when sending e-mail is error code 452. This error code may display any of the below error messages:
Email Error: 452 Too many recipients.
Email Error: 452 Insufficient Disk Space.
The first problem is caused by too many recipients in the To, cc or bcc field. An example is if you are sending e-mail to 200 or more people at one time. I personally think an e-mail program should not be used to send e-mail to 200 or more people! A person should create a mailing or newsletter sender application instead. However, if you prefer to use e-mail client to send e-mail to 200 or more recipients, temporary disable the e-mail scanner in your antivirus software. Enable it again when you're done sending e-mail to many people.
The second error message means the e-mail account that you have does not allow you to send another e-mail until your e-mail storage space is no longer insufficient. Some web-based e-mail providers or ISP e-mail storage space is limited to the number of GB or MB that you can use. Try to clean or import the messages from the e-mail server using the browser.
Error Code 550
Another error code that users may see as a Norton Internet Security email error is error code 550. This error is not related to the e-mail scanner by Norton or another antivirus program with an e-mail scanner feature. Error code 550 means there is a problem with incoming or outgoing email server settings. Review the POP and SMTP server settings and the ports configuration. If the e-mail provider has blocked port 25, you need to try using other SMPT server e.g. a free Gmail SMTP server.
Unable to Send Email
Are you receiving an error message that says "Your e-mail message was unable to be sent because your mail server rejected the recipient"? The cause of this problem may vary:
You are sending a large e-mail attachment that the ISP or e-mail provider doesn't allow. Try sending the attachment only after you've split the files to many files or use another method to send files to contacts e.g., upload to free online storage space like Windows Live SkyDrive and give the link for the contact to friends so they can download the file.
False detection by ISP's anti-spam service. Most Internet providers use an anti-spam service and it's common for their service to falsely detect an e-mail as spam. Contact the ISP or login to your ISP e-mail service using a browser and then add the contact e-mail address as one of the white or allowed lists.
E-mail address of the recipient have been discontinued or incorrect. Review the e-mail address that you entered before trying to send again. If you haven't e-mailed the recipient in a while, the email address may have been discontinued or canceled.
Reference - Symantec Support - https://www.symantec.com/business/services/support_services.jsp
Screenshot by author courtesy of Symantec.