Lavasoft Ad-Aware 2011 Review - Protect Your Computer from Spyware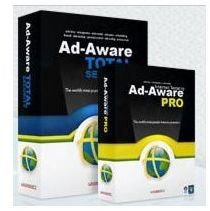 Overview
If you have a computer with an Internet connection, your system is at risk of being infected with malicious software such as viruses and spyware. There are dozens if not hundreds of antivirus and anti-spyware software applications on the market, some free of charge and others costing a fair amount of money. Determining which program is the best for you depends on many factors, such as how you use your computer and how much you want to spend. Reviews, such as this one, can help you make an informed decision.
Lavasoft Ad-Aware 2011 is available in multiple versions with a broad range of features and price points. Learn about each version, including what it includes, how well it works and how much it costs, to decide which one, if any, is right for you.
Versions and Features (4 out of 5)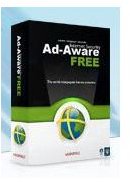 There are three versions of Lavasoft Ad-Aware 2011 for personal use. These are the Free Edition, the Pro Edition and the Total Security Edition.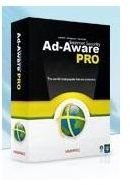 Lavasoft Ad-Aware Free provides real-time protection from a variety of online threats, including viruses and spyware, rootkits, trojans and even hijackers and keyloggers.
Lavasoft Ad-Aware Pro also provides real-time protection against viruses, spyware and other threats. Its broad malware defense includes an advanced rootkit removal system that can remove hard-to-find malicious rootkits. The Do Not Disturb mode automatically suppresses notifications and suspends scheduled scans or updates, which you might appreciate when playing a game or presenting a slide show on your computer. In addition, this version includes free technical support.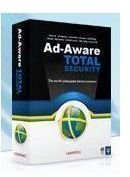 Lavasoft Ad-Aware Total Security includes all of the features provided by the first two versions in addition to a firewall and protection against phishing. This version also offers online backup and data recovery, as well as parental controls, system tuning tools, surfing and messaging protection and file encryption and shredding.
Installation (3 out of 5)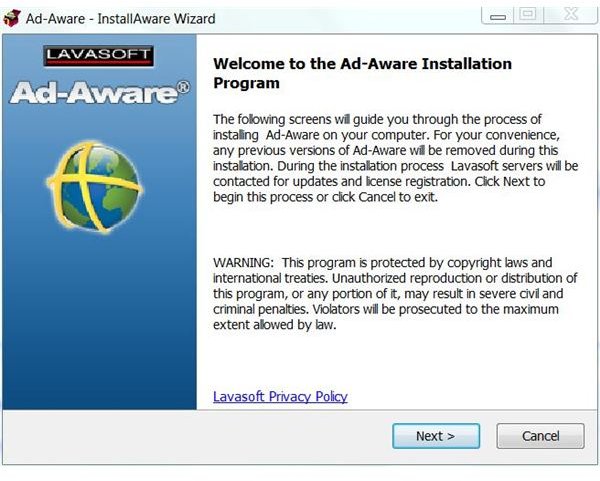 If you select the free version of Lavasoft Ad-Aware 2011, you are redirected to a mirror site to download the installation file.
To install the paid versions of the application, you must first add it to your cart and purchase the software. Once you do, you are able to download the installation file.
All you need to do after downloading the file is save it to your computer. Open the saved file and follow the steps in the Installation Wizard. Depending on your system, the installation may take several minutes. When it is complete, you are be prompted to restart the system and Ad-Aware runs automatically. You can provide your email address at completion as well if you wish to receive news and offers from Lavasoft.
Ease of Use (5 out of 5)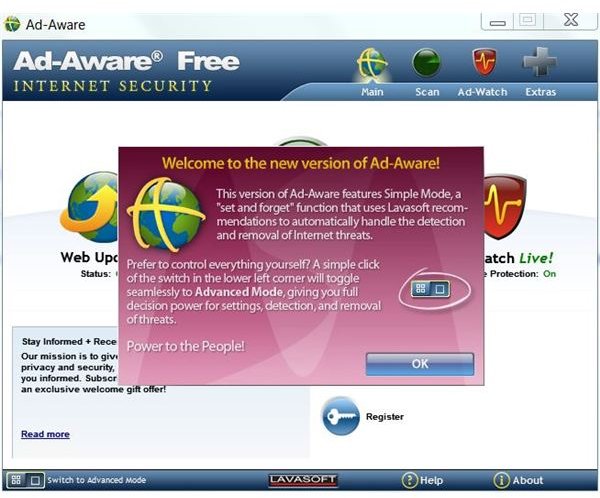 Ad-Aware is quite easy to use. Upon restart after the initial installation, the application automatically checks for and installs any available updates. You then have the option to "set and forget" the program by enabling Simple Mode or toggle to Advanced Mode in order to customize settings and determine when to scan the computer, how to deal with threats and more.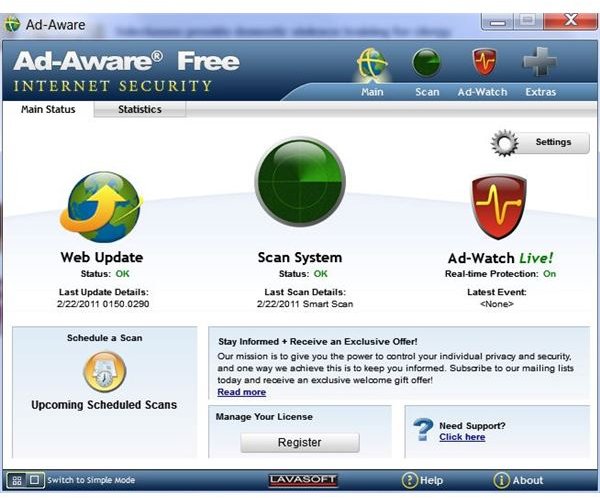 The interface displays information at a glance, including the current status, last scan details and real-time protection status. In addition, clicking the large green button in the center of the console is all that it takes to perform a scan. When Advanced Mode is selected, there is a clearly marked button to schedule scans, and scheduled scans are listed below the button.
Buttons across the top of the interface are clearly labeled and make it easy to go from the main window to the scan settings, Ad-Watch properties or extra features as well.
Price to Value (4 out of 5)
Ad-Aware 2011 Free is free to use and provides ample security against most malware, in particular spyware and viruses.
Ad-Aware 2011 Pro costs $29.95 for a single license for one year. You can subscribe for two or three years for an additional $10 per year. You can also purchase a three-license pack for $39.95 for one year, which is a good value for your home network. The affordable price tag and comprehensive protection offered by this edition makes Ad-Aware Pro a great deal.
Ad-Aware 2011 Pro runs $49.95 per year for a single license, $59.95 for a three-pack and **$**69.95 for a five-pack. You can subscribe for two or three years for an additional $20 per year. This version is fully loaded with features and provides peace of mind to any small business owner, computer users who often work from home or anyone with particularly sensitive information stored on their computer.
Overall Rating (5 out of 5)
Lavasoft Ad-Aware 2011 provides a wide array of choices in the aforementioned versions created by a reputable computer security provider. The average computer user can feel confident with even the free version of this software, while the small business owner or others who require a higher level of protection can upgrade to a more robust version without breaking the bank.
If you are still undecided, downloading the free version to try out the features is highly recommended. If you like what you see and want more, then you can upgrade to a paid subscription and enjoy the richer features.
References
Images from Lavasoft
Screenshots provided by writer