PC Tools Free Firewall Plus 7 Review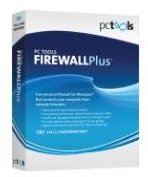 Overview
PC Tools Free Firewall Plus 7 is a personal Windows firewall for Windows 7, Vista and XP. It safeguards your computer from hackers who might otherwise access it via the Internet or even your network. If you are concerned that a free firewall cannot be very good, this review will help you decide whether Firewall Plus 7 offers the features and protection you need.
Installation (4 out of 5)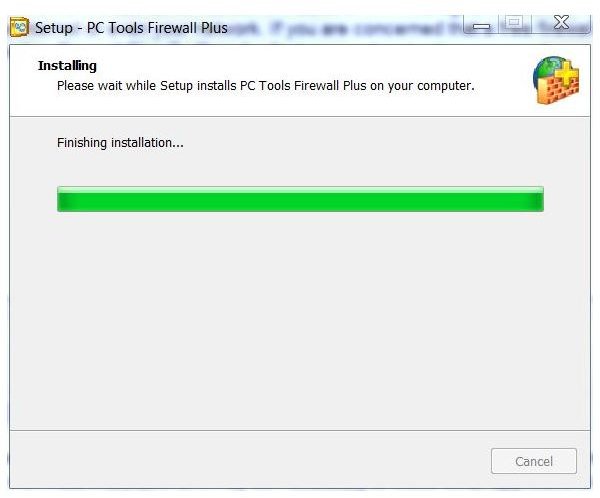 The firewall is easy to install. All you have to do is click the Download button, save the file to your computer and then double-click the downloaded installation file to begin the process. As with most installations, it may be necessary to close other applications before completing the installation. It is also important to note that when you do install the PC Tools Firewall, any other firewall on your computer will automatically be disabled.
Following installation, PC Tools Free Firewall will start automatically and immediately check for threats.
Features (5 out of 5)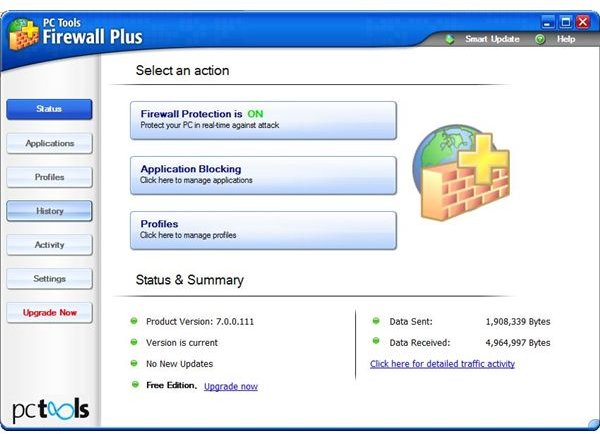 PC Tools Firewall Plus 7 offers application management that allows you to see which applications are currently accessing the network and, if necessary, make changes. You can create and manage firewall settings for individual profiles, as well. You can view the firewall's recent history and network traffic, as well as current activity and traffic. In addition, you can customize many of the firewall settings, such as the level of security you wish to use, password protection and update preferences.
Ease of Use (5 out of 5)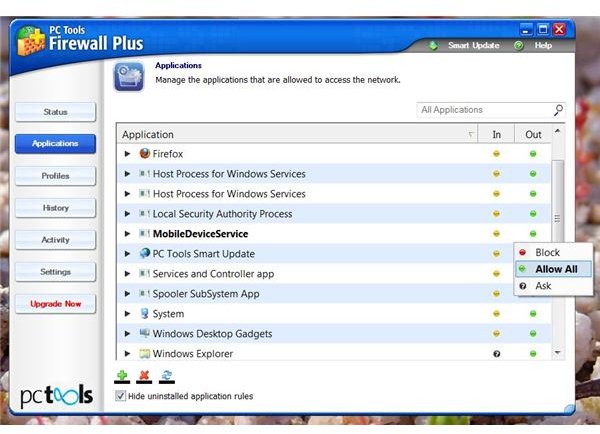 The interface is easy to understand, with tabs for each category along the right pane of the window. You can leave the default settings as they are, although customizing the settings is also straightforward. Establishing automatic updates and automatically allowing known applications makes using the firewall even easier, as you will not need to remember to check for updates and can trust that the programs you use are safe.
Managing applications is also simple. From the Applications tab, click on the In or Out button of an application for which you want to change the permission settings. From the drop down list that appears, choose the setting you wish to apply such as Block, Allow or Ask. You will be prompted to acknowledge the changes, although selecting the Do not show this dialog again check box on the prompt window will prevent the prompt from appearing in the future.
Price to Value (5 out of 5)
PC Tools Firewall Plus 7 is completely free to use, making it an excellent value. You can upgrade to other subscription applications, such as PC Tools Internet Security 2011 for Windows or PC Tools Simple Backup if you choose by clicking the Upgrade Now tab on the interface window, which takes you to the PC Tools website.
Overall Recommendation (5 out of 5)
PC Tools Free Firewall offers comprehensive protection from hackers. Not only is it feature-rich and easy to use, but also there is no charge for the application. Considering all of this and recognizing that PC Tools has a reputation for quality software leads to a high recommendation.
References
Screenshots provided by writer