Freeware Similar to RoboForm - Alternative Form Fillers and Password Managers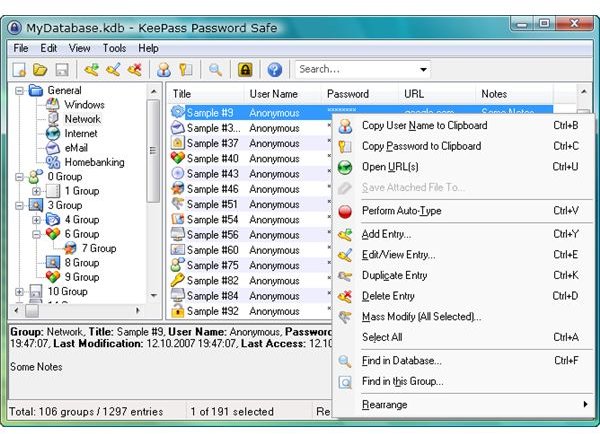 RoboForm
RoboForm is software that manages online and offline passwords. It stores information such as your name and contact information and fills in forms automatically for you as well. If it isn't the right application for you, there is freeware similar to RoboForm. Some of these applications only store passwords or complete forms, while others are very comparable. This list will help you decide which free program is best for you.
Links to the respective pages of each application are listed in the References section below.
KeePass
If you simply want a secure place to store all of your passwords, such as your network login details, your email account password and those for websites you routinely visit, this might be the best option for you. KeePass is a free open source application that securely stores your passwords in an encrypted database using both AES and Twofish encryption.
Form AutoFiller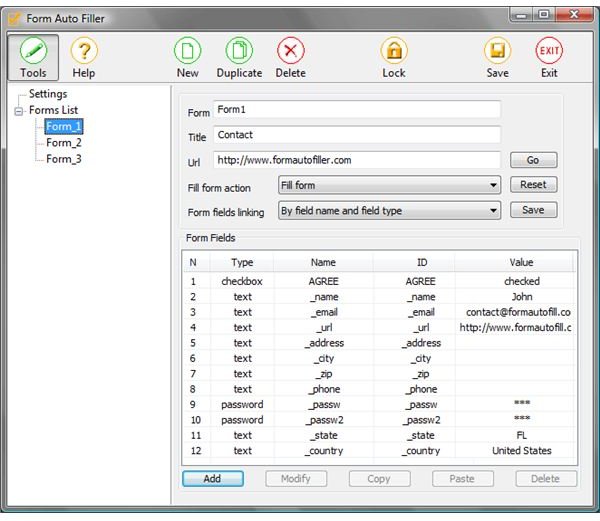 This freeware, similar to RoboForm, stores all of your passwords and populates form fields with your information. The application works with Internet Explorer, so if you use Firefox, Chrome or another web browser this might not meet your needs. You can customize how the form-filling rules and use hotkeys for even faster retrieval of your passwords and information.
Access Manager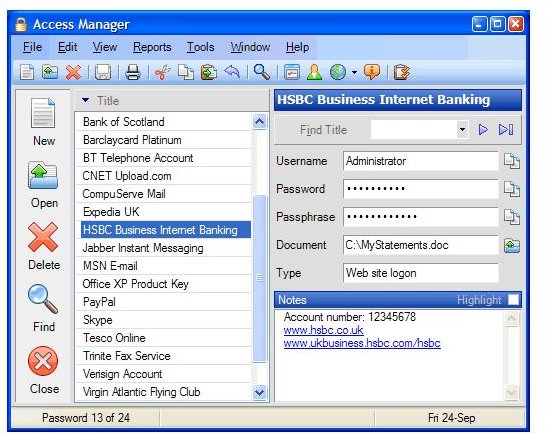 More than simply a password storage solution, Access Manager keeps track of computer passwords as well as credit card numbers, PIN numbers, alarm codes and more with dual encryption security. You can drag and drop passwords or copy them to your clipboard for easy retrieval. This application even helps you create strong passwords for extra protection.
KeyWallet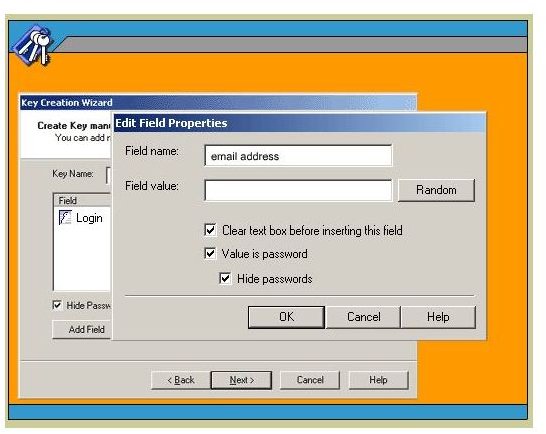 Independent of the web browser you use, KeyWallet stores passwords and can fill in everything from Java-based forms to html forms to Windows-based form fields. You can create keys manually or automatically, apply different skins and choose from one of four security levels.
Online Vault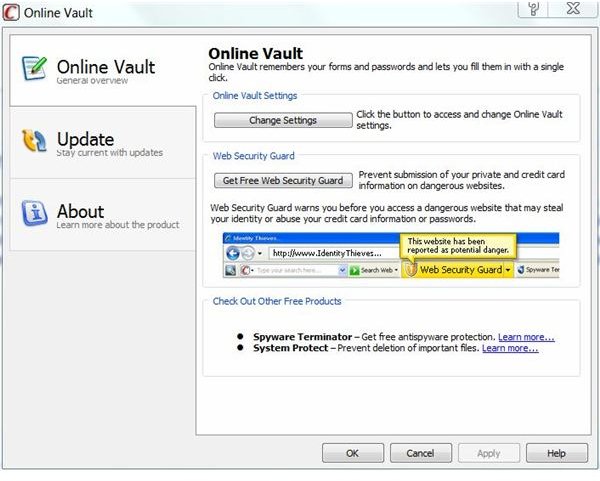 If you are looking for freeware similar to RoboForm that completes online forms and stores online passwords for you, check out Online Vault. You only need to remember a single master password, which protects all of your online passwords and personal information. This free application helps you create strong passwords, allows you to store personal information –such as credit card numbers– safely, and gives you the option of setting up multiple identities if you share the computer with family members. It is important to note that Online Vault only works with Internet Explorer.
Handy Password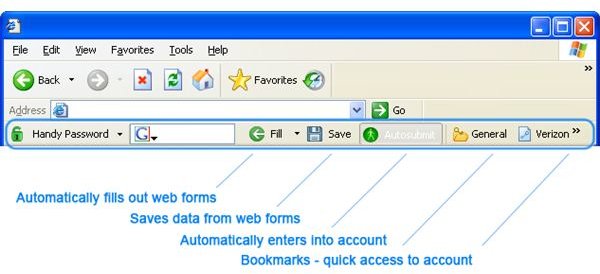 The final option in this list of freeware similar to RoboForm, Handy Password is both a form filler and password manager that is available as either an Internet Explorer add-on or a Firefox add-on. This program provides a random password generator, bookmark manager and password recovery tool as well.
Once you have selected the form filler or password management software that is best for you, enjoy the freedom of not having to type in every password and complete online form fields. It is still advisable to change your passwords periodically for even more security.
References
Screenshots provided by writer and from the respective websites