Which is the Best? Trend Micro Internet Security vs. Avast 5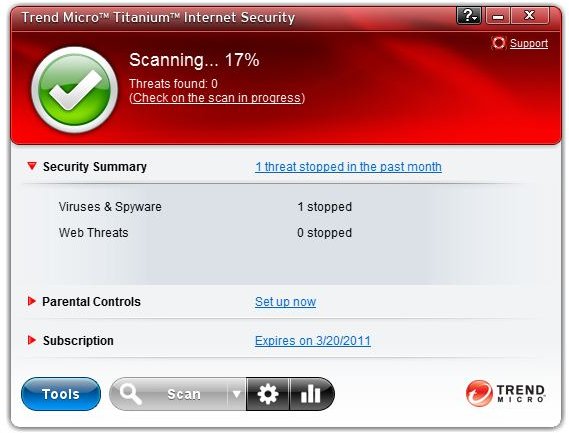 Internet Security Software Comparison
The Internet security suite program by Alwil and Trend Micro features what most security suite software provides. In this Trend Micro Internet Security vs. Avast 5 comparison, we will compare the installation, ease of use and performance while using the Windows operating system.
Installation and System Requirements: Winner - Avast
Both Internet security program runs on Windows XP, Vista and Windows 7. The setup process of Trend Micro is much faster than Avast because you don't have to restart the computer before you can start using the virus and firewall protections or configure the program. However, Avast runs a quick scan during installation which Trend Micro installer did not do. Both software has created a restore point in Windows and automatically checks for available program updates. An e-mail registration is required when installing Trend Micro.
Firefox and Internet Explorer add-ons were installed by Trend Micro in addition to installing 2 startup items and 1 service. Trend Micro uses a huge 324 MB of hard-disk space while Avast only used 163 MB of disk space. Avast only installed 1 startup item and 2 services. There's no browser add-ons added by Avast which is neat (knowing that it offers web shield).
User Interface and Options: Winner – Trend Micro
Trend Micro's user interface is much neater than Avast. The access to program options is easier, as well. There is only one setting window to manage or configure Trend Micro while Avast has individual setting windows for every program and scan options. Trend Micro includes an intrusion detection system in its Firewall Booster and parental controls software that Avast is lacking. A virtualization feature (sandbox) is a good feature in Avast, however.
Performance: Winner - Avast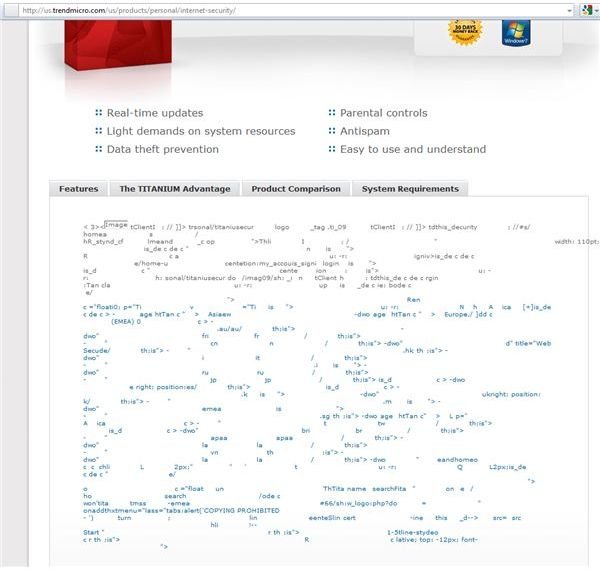 Avast is lighter to use than Trend Micro and it does not show any system lag while using the computer. Trend Micro Titanium Internet Security has impact when opening folders and browsing the Internet. Some websites that have plenty of java scripts will load slowly or will not properly display the page when using Trend Micro.
In this Trend Micro Internet Security vs. Avast 5 comparison, the latter program only used 11.17 MB of computer's memory while monitoring the computer for malicious activity. That is a good performance by Avast compared to Trend Micro that uses 37.46 MB. During a system scan, Trend Micro used 134.68 MB of memory while Avast only used 18.95 MB.
Web Protection: Winner – Both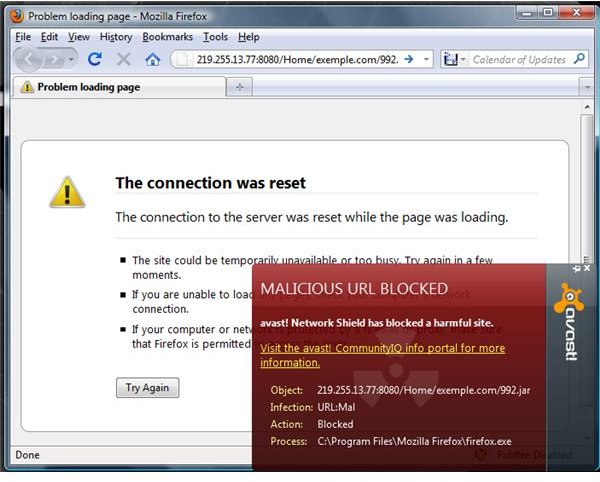 The web shield or browsing protection offered by Avast and Trend Micro are effective in blocking known malicious websites or contents in webpages. To test, I visited websites that contain exploits for Internet Explorer and java. Both protection tools prevented the website in loading the malicious page and have kept the computer clean from any infection.
Malware Detection: Winner – Both
This security software comparison, Trend Micro Internet Security vs. Avast 5, isn't complete without checking the malware scanners and detection ability. Using 150 malware samples, the real-time shield of Avast has detected 142 malware files. The on-demand scanner of Avast did not find any infection or malware to the remaining 8 malware samples. Trend Micro's real-time protection has detected 140 out of 150, while its on-demand scanner found 1 out of 10 malware files.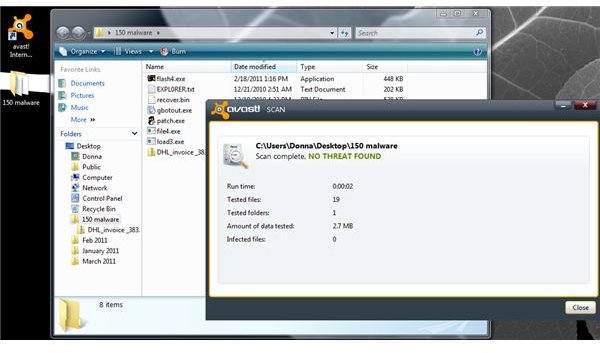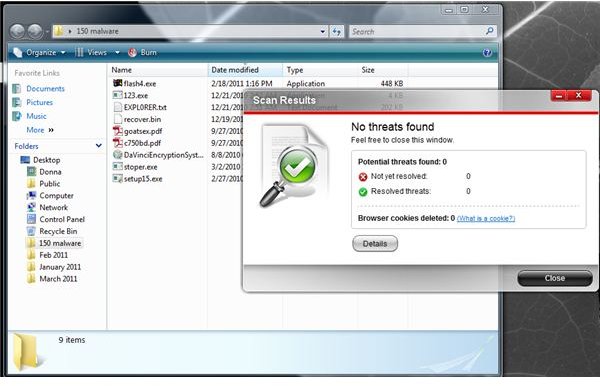 Note only that Trend Micro's default setting to detect malware is better than Avast because Avast will not scan all file extensions that I changed to scan all files prior scanning the computer using 150 malware samples
Price to Value: Winner - Avast
Avast Internet Security only costs $49.95 for 3 PCs while Trend Micro Titanium Internet Security will cost you $69.95 to protect 3 PCs.
You might want to check out also other products by these vendors: Trend Micro Titanium Maximum Security and Avast 5 Free edition.
Conclusion
The good performance, sandbox feature and inexpensive price of Avast Internet Security outperformed Trend Micro Titanium Internet Security's nice user interface. Both security suite programs provide effective protection against PC and Internet threats.
Image credits: Screenshots taken by the author.