How to Uninstall Norton Internet Security 2011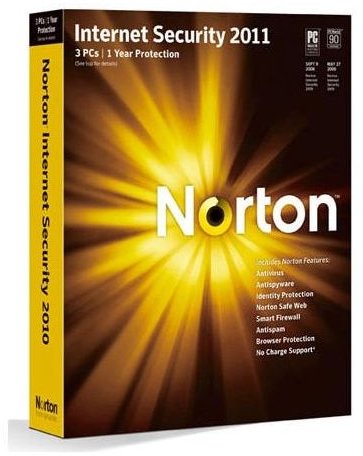 Uninstalling Norton Internet Security 2011 Through the Control Panel
The quickest and easiest way to uninstall Norton Internet Security 2011 is to use the Control Panel in Windows. As long as your installation of Norton does not have a corrupt installer, this process may be all you need. To access the Control Panel, click the Start button and select Control Panel. Look for a link that says "Uninstall a program" under the Programs category on the window. You'll then be taken to a list of all of the programs you have installed on your computer. You may need to do some scrolling, depending on how much you have installed.
Once you locate Norton Internet Security 2011 in the list, click on it and click the Uninstall button above the program list. If you have User Account Control enabled, you will need to confirm that you want to continue and may need to enter your administrator password. At this point, you'll see a screen that displays options for repairing, modifying or removing the program. Select Remove and click Next to move on. Simply follow the rest of the wizard to remove the program. You will also be prompted to restart your computer after the process completes.
Next, you'll want to look at your programs list and see if you have LiveUpdate installed. This is a component installed with Norton products that is responsible for virus definition updates. If you see it on the list, click it and select Uninstall. Follow the steps on the uninstallation wizard and restart your computer if prompted.
Uninstalling Norton Internet Security 2011 With the Norton Removal Tool
If you get an error after trying to use the removal process through the Control Panel, Norton has provided the Norton Removal Tool to help you remove damaged products. In addition, the tool can also help remove old Norton products that you may have on your computer. If you use this tool, be sure that you want to uninstall all Symantec products because you do not get to choose to keep any. However, you can reinstall products later as long as you save your product keys. If you need to save your product keys, you can do so by signing into your account on the Norton website.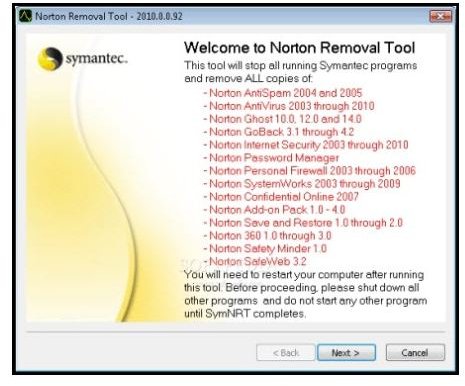 If you're ready to use the Norton Removal Tool, click here and scroll down to the Download button. Choose Save when prompted to download and save the file. After the download finishes, double-click the file to launch the program. At this point, close any running programs and save any open documents because your computer will restart during this process. Click Next and wait for the tool to uninstall all Symantec programs. After restarting your computer, all copies of Norton should be gone.
References
Source: Author Experience
All screenshots and references taken from Norton Internet Security 2011
Norton Internet Security 2011's Official Pruduct Page: https://us.norton.com/theme.jsp?themeid=nis_nav_2011&inid=us_ghp_hero4_nisnav2011