Page 1, Working with Removable Media: Overview, and Differences Between Various Removable Media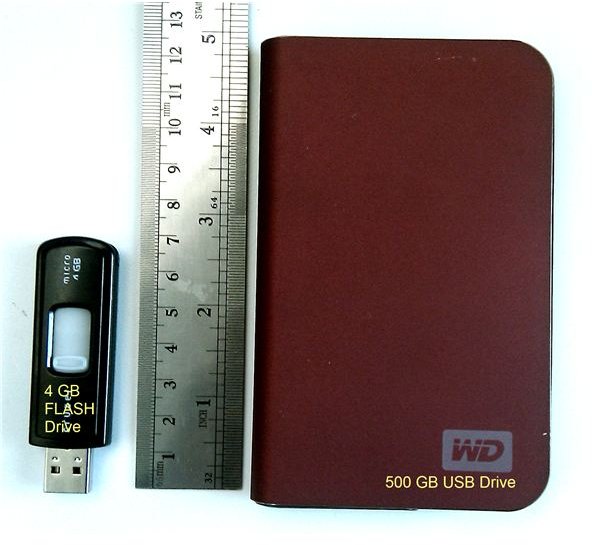 Overview
These days we can carry Gigabytes worth of data between our thumb and forefinger. Imagine putting your personal data, work, and various other information in that little device. Then imagine losing it. If you are like most people, you would be in a panic at this point. Before anything bad happens to your data, please read this article. You'll be glad you did.
To cover this topic adequately, the following areas will be discussed: 1) differences between various types of removable media, 2) strategy for using removable media. The discussion will lean towards data protection through file encryption and backup strategy.
Differences Between various Removable Media
There are many make and models of removable media out there. Their size and price run the entire spectrum.
The following are some of the big name companies that manufacture such products:
Some products from SanDisk and Western Digital will be discussed to give you a feel for the differences in features and capability of the various portable removable media available out there.
SanDisk
SanDisk is probably the most prevalent removable media company when it comes to flash memory. They make flash memory that can be used on digital cameras, cell phones, as well as those used for desktop computing purposes. Their most well known product line is the Cruzer® line of portable flash drives.
SanDisk® Cruzer® EdgeTM USB Flash Drive: This product comes in 2GB, 4 GB, 8GB, and 16GB USB flash drive sizes. Access to drive contents is password protected using 128-bit AES encryption. In addition, to backup the data on this removable media, SanDisk includes up to 2GB of secure online storage.
SanDisk® Cruzer® BladeTM USB Flash Drive: This product also comes in 2GB, 4GB, 8GB, and 16GB USB flash drive sizes. This product has no content access protection, and as such is touted as a simple and small package for transferring your photos, videos, and songs.
Western Digital
Western Digital is known for making hard disk drives for personal computers. As such, it seems only natural for them to be in the external USB hard drive market. In this market, they have two portable external hard drive product lines: WD Elements and My Passport.
WD Elements Portable/Portable SE: The main difference between the Portable and the Portable SE is their capacity. The Portable comes in various sizes, up to 500GB. The Portable SE comes in sizes from 500GB to 1TB. It provides no form of file encryption or any means of data protection like password protection. It is primarily an external portable hard disk drive.
My Passport Essential/Essential SE/Elite: Both Essential and Elite offer the same range of storage capacities–250GB to 640GB. The Essential SE provides larger storage capacity–750GB to 1TB. How does the My Passport differ from the WD Elements product line? The My Passport line includes password protection and hardware encryption.
Observation
It is obvious that the companies that produce removable media offer a variety of solutions. Some simply provide storage space, while other products add password protection and encryption.
Strategy for using Removal Media
Depending on which type of removable media you have, the specific actions you take and the effort to protect your data will vary. Because of this, what you do will depend whether your removable media has built in password protection/data encryption or not.
However, regardless of which situation you fall in, the general strategy for using removable media to store information that you can't afford to lose, is outlined below:
Before using the removable media, protect it from unauthorized access.
Determine your backup and recovery options should the worst thing happen.
Preparatory Work
If you happen to have one of those flash drives or external USB hard drives with built in password protection/encryption, you are pretty much ready to go. Skip to the Backup and Recovery section.
However, if you happen to have portable removable media that has no protection, have no fear, there is a free solution out there–TrueCrypt. TrueCrypt is a mature free open source solution perfect for removable media. It can be used to create an encrypted volume out of your entire removable media, or it can be used to create an encrypted file which can be mounted as a volume (virtual volume). In either case access to the data can be password protected. It is not the intent of this article to enumerate how one would encrypt a file or device, but the details of how you do this can be obtained form the TrueCrypt site.
Once you've prepared your removable media, you can remove worries about having strangers–or worst, malicious strangers–get access to your private or personal data or files if you ever lost your removable media, flash drive, or portable hard disk drives. You do have to worry about how to recover the files if you don't find your lost portable device. This is where having a backup comes in handy.
Backup and Recovery
It is just a fact of life that portable devices get lost. Basically, when you carry something small from one place to another, you could drop it or misplace it; or worse, someone can steal it. Knowing this, you'll want to prepare yourself for the worst (i.e. you lose your portable media device for good).
Having protected your data from unauthorized access, you now need a means to recover data should you lose your portable media. This is where backups come in handy. The cost of external hard disk drives has gone down so much now that you can get around 2TB of storage for no more than $150. Most of these solutions come with built-in, one touch backup software. The companies listed in the earlier section make such products. For example, the Seagate GoFlex Desk External Drive provides 1TB, 2TB, and 3TB storage solutions. It even includes continuous backup software with built-in encryption.
External hard disk storage devices don't last forever–especially if they have moving parts. So if you are worried that your external hard disk drive will fail, along with your precious data, you'll want to acquire online storage services from the likes of mozy.com or cabonite.com. These online storage solutions provide unlimited cloud-based storage for only about $60 a year!
Once you have your backup lined up, recovery of lost data due to lost removable media should not be as much of a worry. If you've done your job, you should be able to recover lost data from your external hard drive or from your on-line backup storage provider.
Conclusion
With affordable removable media, it becomes very easy and convenient to copy data you need wherever you go. But with such convenience comes the need to protect your private or confidential data and files, as well as the need to recover them. Now that you know you need to protect your data or files from unauthorized access, and that you need a means to recover them (should you fail to find your lost media), you should act now.
Don't wait. Take action now before you lose your removable media. Follow the strategy enumerated above and save yourself tons of trouble later.